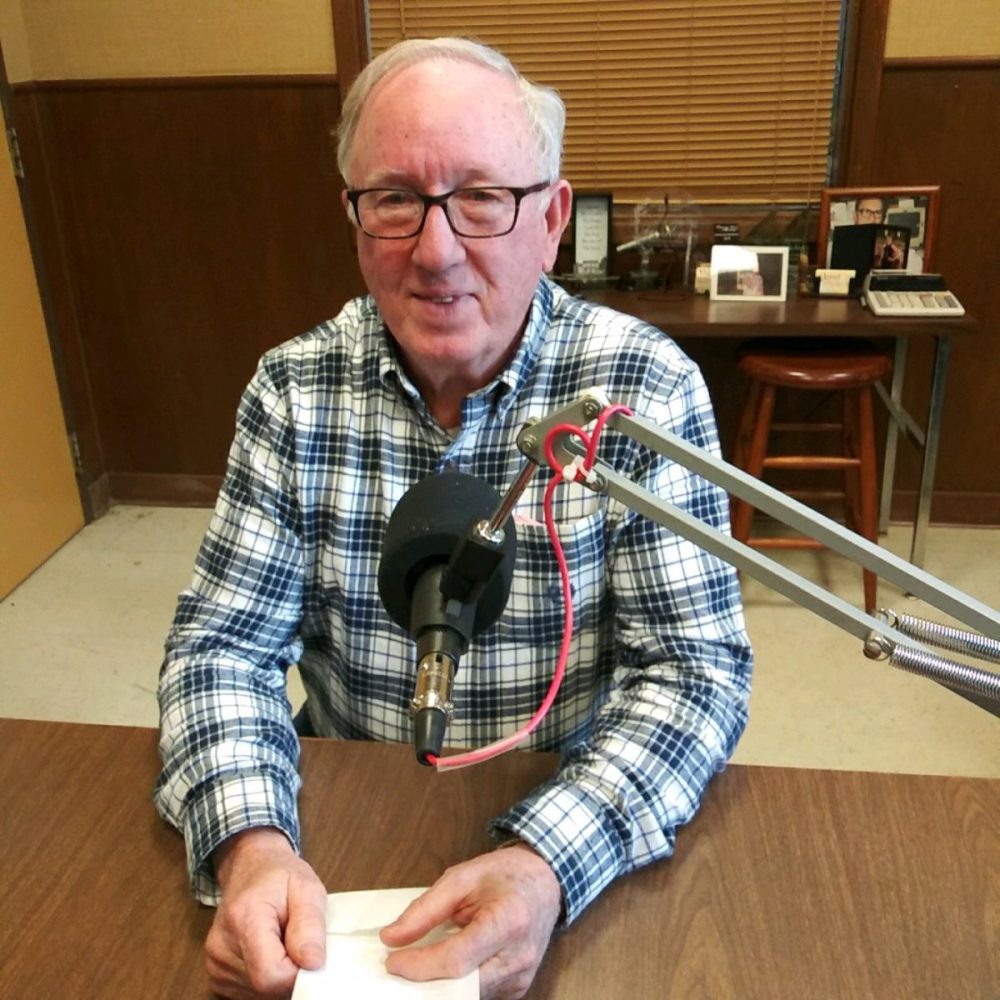 Perry Altenbaumer, a 20-year member of the Sulphur Springs Kiwanis Club is inviting everyone who likes pancakes to attend the annual fundraising all-you-can-eat on Saturday February 16, 2019 at the Civic Center! In addition to stacks of piping hot, fresh pancakes, Perry and his fellow Kiwanians will also have bacon, sausage, coffee, milk and juice for all diners who attend. Cost is $7 per person, and there is no charge for children under age 6. Tickets can be purchased from any Kiwanis member or at the door on Saturday. Pancakes will be served from 7am til 2pm and there will be plenty of room for dining and visiting with friends you may meet there.

The Kiwanis Club puts on the annual Pancake Day to raise money for good causes in the community. Among local organizations which benefit from Kiwanis Club support are Boy Scouts and Girl Scouts, the Help a Child Benefit, Shadow Ranch Equine Center, Li'l 4's Club, Relay for Life, Bright Star Basketball, Special Olympics, the Sulphur Springs Soccer Association, Hopkins County Girls Softball and Boys Baseball Associations and others. They annually provide backpacks for the CANHelp Back to School Drive, provide and cook hot dogs for the annual Easter Egg Hunt in Buford Park, and assist in the Spirit of Christmas Food Drive through the local Brookshire's store. During graduation time in May, the Kiwanis Club sponsors two $1500 scholarships for graduating seniors from schools within Hopkins County. Earlier this month, the club provided and cooked hot dogs for the Kids Fishing Day at Peavine Pinion Pool, put on by the Wild Turkey Federation. So, within a 12-month period, the Sulphur Springs Kiwanis Club helps a lot of individuals!
Another fundraising effort by the club is their American Flag Display sponsorship. If you have seen the eye-catching display of American flags lining the major roadways in Sulphur Springs on 5 major flag-display holidays through the year, you have the Kiwanis Club and their flag display sponsors to thank. Sponsors pay $35 per year and the Kiwanis Club does the rest. Some of the display sponsors pay for ten or more flags to be displayed, assuring there is good coverage through town. Any individual or business along the display route can be part of this. Just contact any Kiwanis member, or Perry Altenbaumer at 903-885-9168 or leave a message at the Appliance Hospital at 903-885-1256.
Members are also needed in the Sulphur Springs Kiwanis Club. If you are interested in membership, you can attend one of their weekly meetings held at noon on Wednesdays in the Fellowship Hall of League Street Church of Christ to find out more!