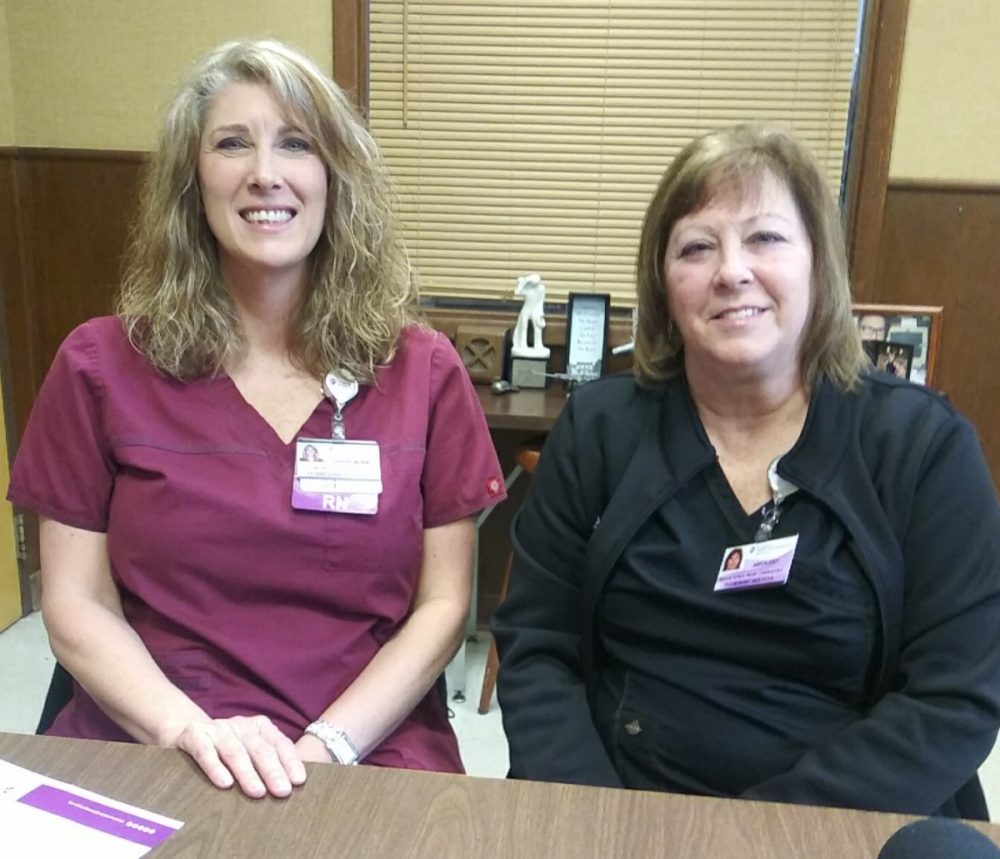 Persons who have suffered a heart condition and been treated for it at CHRISTUS Mother Frances Hospital in Sulphur Springs already sing the praises of the Cardiac/Pulmonary Rehabilitation Department. These patients have found that 90% of all pulmonary-related procedures can be administered right here in Sulphur Springs, with Tyler facilities available to handle the rest. Sharon Hill and Anita Beasley assist cardiac survivors with rehab, or medically-supervised physical activity after a cardiac event. It has been shown that rehab can lower a person's future risk of a heart attack, as well as help them live longer than a patient who does not participate in cardiac rehab. From the local support team, here's some timely advice during February, Heart Month from the Cardiac/Pulmonary Rehab.

THE BENEFITS OF EXERCISE Like all muscles, the heart becomes larger and stronger as a result of exercise. The heart is always looking to get stronger and depends on you doing aerobic exercise to achieve that. Aerobic exercise is any activity which allows your muscles to use oxygen. The number of blood cells in your blood increases so that the blood can more easily carry more oxygen to the heart and the rest of your body. The blood even moves more easily through the blood vessels. All of these things mean your body works more efficiently to keep you healthy.
APPROPRIATE REHAB CANDIDATES A physician referral is required to participate in a cardiac rehab program. Your cardiologist or primary care provider can best determine if and when you are ready to begin a program. You may be a candidate if you have experienced any of the following: recent heart attack, angioplasty or stent, heart bypass, transplant or valve surgery, chronic heart failure or chronic chest pain.
THE GOAL OF CARDIAC REHAB is to reduce your risk of future cardiac events and improve your health, providing you with the tools you need to lead a healthy and active lifestyle with the support of a team committed to your success. Social support is part of this process for outpatients. Find out more about the Phase II Outpatient Cardiac Program and Cardiac Wellness Program online at christustmfsulphursprings.com