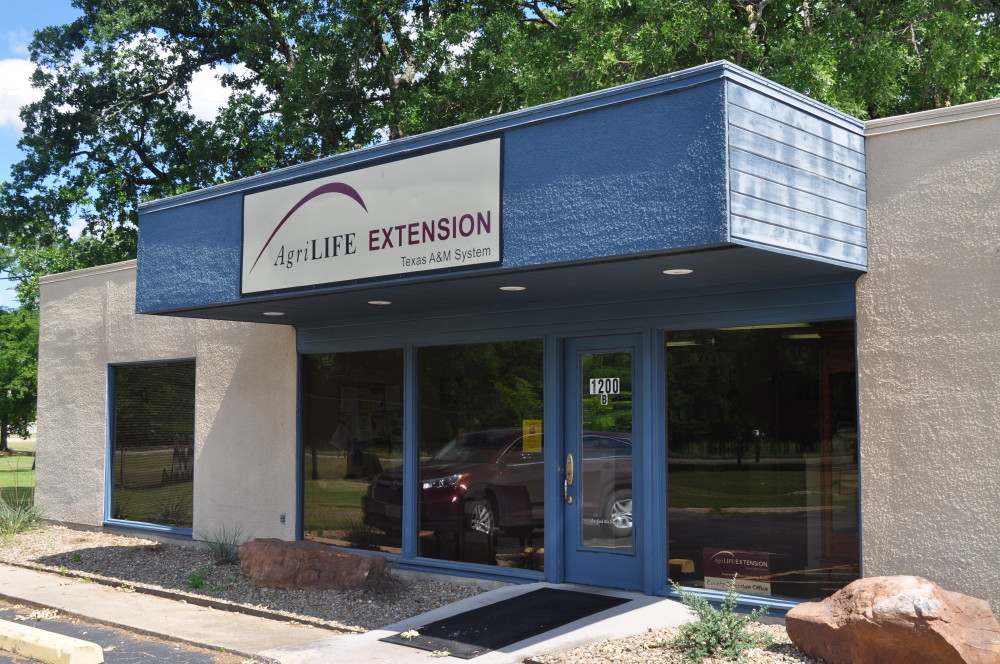 When you hear the words "going green," your thoughts probably turn to water conservation, energy conservation, using environmentally-safe cleaning products, and so on. However, the focus of this column is totally different. I'm talking about salad greens – spinach, in particular.
Spinach, best grown in mild climates with an abundance of fertile, high quality soil and water, put Crystal City, Texas on the map in 1917. This southern area of Texas is best known as the Wintergarden region and is recognized by farmers for its long growing seasons. From 1930-1950, the Wintergarden region experienced a "spinach boom," making Texas the top spinach producing state in the US. Over time, consumer demands influenced production in Texas, leading to varieties such as "baby" and "teen" flat-leaf spinach, according to Larry Stein, Texas A&M AgriLife Extension Horticulturist. From 2006-2016, Texas experienced a 29% increase in spinach production, jumping from 32,025 tons of spinach produced to 41,215.
Spinach is a versatile food. It can be eaten raw as a salad or in combination with other salad greens. It can be cooked by itself as a side dish, or used in a casserole, soups, pastas and dips. Other than being a popular commodity in Texas, spinach has many nutritional benefits, including its high vitamin and mineral counts, caloric density, and its contributions to heart health. Nutritional facts for 100g (or 3 ⅓ cups) of spinach:
· 2.86g of protein
· 3.63g of carbs
· 0.39g of fat
· 28.1mg of Vitamin C
· 501 IU of Vitamin A
· 416 IU of Vitamin K
· 144 mcg of Folate
And for all that goodness, it's very low in calories – one cup of spinach equates to a total of 6 calories, according to the United States Department of Agriculture (USDA).
AgriLife Extension's Dinner Tonight has developed a plethora of recipes to incorporate spinach into your meals as a main ingredient, including Chicken and Spinach Lasagna, Spinach Quiche, Black bean and Spinach Quesadillas, and Spinach Pasta Toss. To find more nutritious spinach recipes, visit https://dinnertonight.tamu.edu and be sure to try out the recipe in today's side bar!
Do Well, Be Well with Diabetes
Approximately 12% of Hopkins County residents have been diagnosed with type 2 diabetes. Texas A&M AgriLife Extension is here to help understand how to control this disease! "Do Well, Be Well with Diabetes" is a 5-lesson series targeted toward individuals with type 2 diabetes, but is also beneficial for those with type 1 (insulin-dependent). Here are the details. Be sure to contact our office if you would like to participate:
When: Mondays and Thursdays, March 11, 14, 18, 21, and 25
Where: Hopkins County AgriLife Extension Office, 1200 W. Houston, Sulphur Springs
Time: 6:00 p.m. (will also offer a 1:30 session if enough interest)
Cost: $25 covers 3-ring binder with materials, refreshments, door prizes, incentive items (if the cost is a burden, let us know – we have scholarships available)
Topics: Getting Started – How Food Affects Your Blood Glucose/ recommended Blood Glucose Ranges; Checking Your Blood Glucose/Recognizing Carbohydrate Foods; Beyond Diet, Improving Blood Glucose with Physical Activity; Diabetes Medications; and Celebrating Diabetes Control While Avoiding Complications
Call 903-885-3443 to reserve a seat. We'll need name, address and phone number to send you the registration form (or you may drop by the Extension Office in advance)
Don't let your diabetes control you – you can control your diabetes!
Closing Thought
Learning is not attained by chance. It must be sought for with ardor and attended to with diligence – Abigail Adams
Recipe of the Week
Spinach Lasagna
Ingredients:
4 teaspoons olive oil – divided
8-ounce can tomato sauce
¼ teaspoon pepper
¼ cup Parmesan cheese
2 cloves garlic, minced
10-ounce package fresh spinach, washed, stemmed, and chopped
16-ounce can diced tomatoes
½ teaspoon oregano
¼ cup chopped onions
8 ounces uncooked lasagna noodles
12 ounces 1% fat cottage cheese (or 12 ounces reduced-fat ricotta cheese)
8 ounces shredded part-skim mozzarella cheese
Directions:
Preheat oven to 375ᵒF.
Lightly coat 9 X 12 baking dish with nonstick spray.
In large saucepan, sauté garlic in 2 teaspoons olive oil for 1 minutes. Add tomato sauce, tomatoes, pepper and oregano. Simmer gently over low heat, uncovered while preparing other ingredients.
In large skillet over low heat, sauté onions in remaining 2 teaspoons olive oil, stirring constantly until transparent but not brown. Add chopped spinach, stirring constantly to separate and heat the spinach.
Layer uncooked lasagna noodles, sauce, spinach mixture, cottage and mozzarella in baking dish. Repeat, using all ingredients, ending with a layer of sauce. Sprinkle with Parmesan cheese on top.
Tightly cover with foil and bake for 1 hour, or until noodles are cooked.
Nutrients per serving (makes 8 servings):
Calories – 263; carbohydrate – 26 g; dietary fiber – 3 g; protein – 19 g; sodium – 508 mg