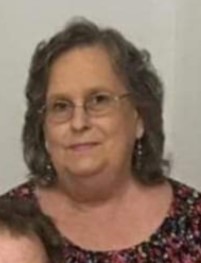 Funeral service for Deborah Marie Abston, age 62, of Sulphur Springs, will be held at 11:00 a.m., Saturday, March 2, 2019 at Grace Family Church with Bro. Al Davis officiating. Interment will follow at Rockdale Cemetery. Visitation will be held at 10:00 a.m., prior to service. Deborah passed away on Tuesday, February 26, 2019 at Christus Mother Frances Hospital in Tyler.
She was born on December 18, 1956 in Bonham, the daughter of Billy Underwood and Wilma Helms Pearce. She was a member of Grace Family Church and ran her own in-home daycare for many years. She married John Abston on April 24, 2005 in Sulphur Springs, he survives.
In addition to her husband, Deborah is survived by her mother, Wilma Pearce, sons, Paul Steedman of Sulphur Springs, John Richard Abston of Carrollton, daughters, Christina Steedman of Sulphur Springs, Cindy Malone and husband Jesse of Sulphur Springs, brother, Marshall Underwood of Honey Grove, sister, Julie McNeece and husband Roger of Paris, and granddaughter, Emily Abston.
She was preceded in death by her father.
Arrangements are under the direction of West Oaks Funeral Home.