Como-Pickton SkillsUSA members competed in the District 5 competition at TSTC Waco, February 8-9th.
CP SkillUSA members Katie Morgan and Summer Gilbreath competed in the Construction Trades Tool Identification contest, with Summer received a gold metal, placing 1st and Katie placed 4th overall. Both will advance to the state contest. (Pictured Summer Gilbreath.)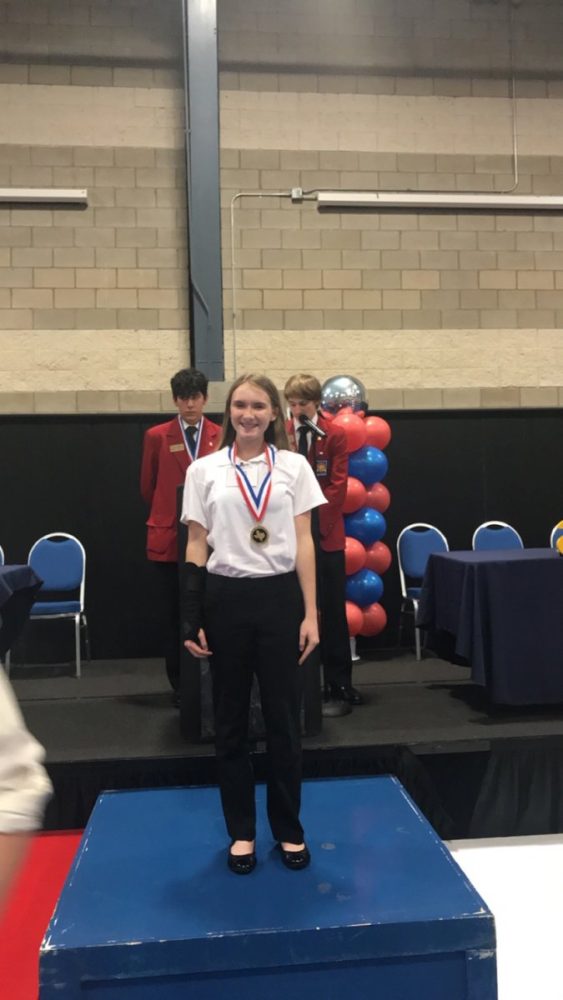 Katie and Summer also exhibited an Epoxy River End Table and received a blue ribbon and score of 93/100. They will be advancing to state. (pictured; Summer Gilbreath and Katie Morgan)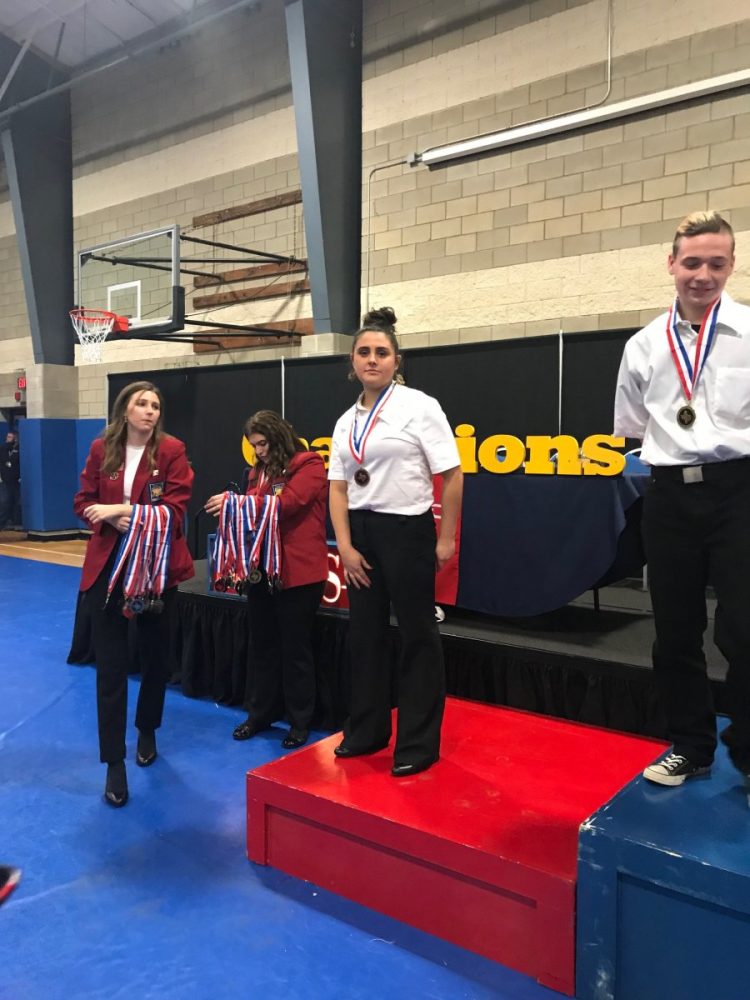 Jesus Gonzalez and Maci Wright competed in the Construction Materials Identification identification contest as a team and received a silver metal, placing 2nd overall and will advance to the state competition. (Pictured; Maci Wright receiving the team's Silver Medal.)
Maci Wright aslo exhibited an Art Deco Coffee Table, which received a score of 95/100 and a blue ribbon. Maci will Advance to state.
(Pictured: Maci Wright and her Art Deco Coffee Table)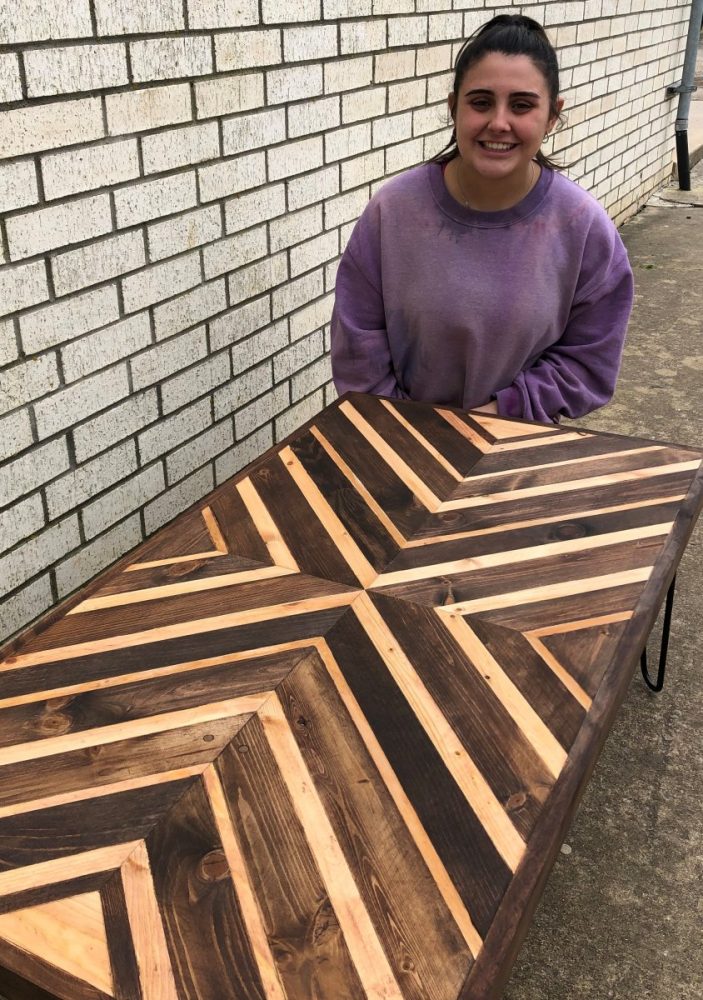 Sydnee Neal and Chloe Romero competed in the Prepared Public Speaking Contest. Chloe brought home 4th place and Sydnee received a Gold Medal placing 1st in the contest. Sydnee Neal will advance to state. (pictured; Sydnee Neal, 1st place, Prepared Speech.)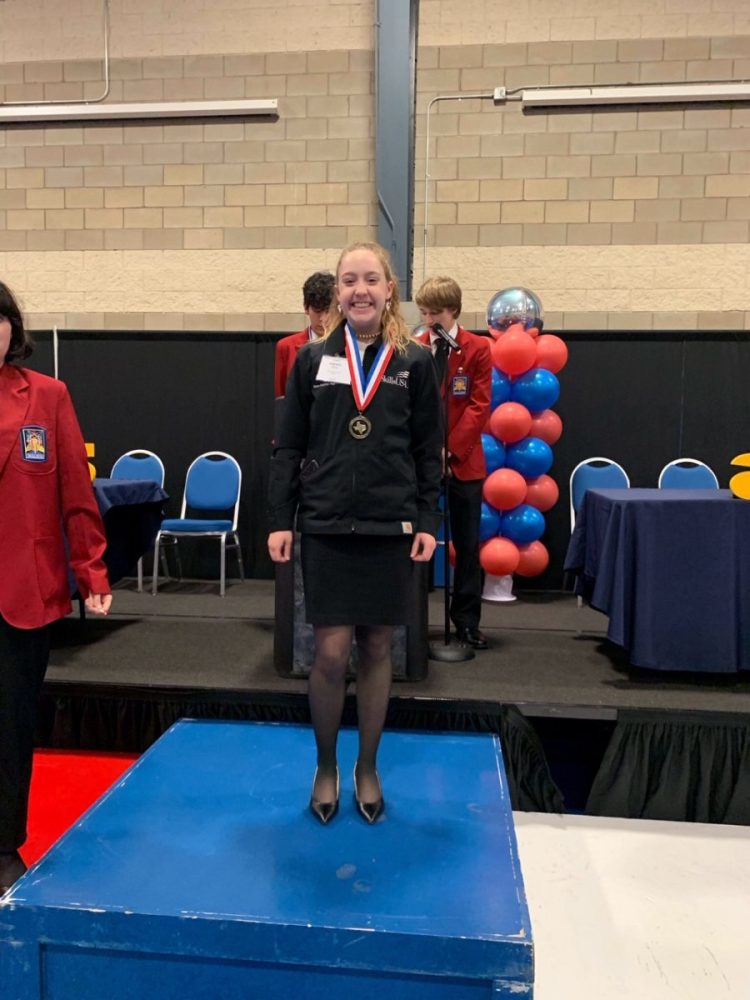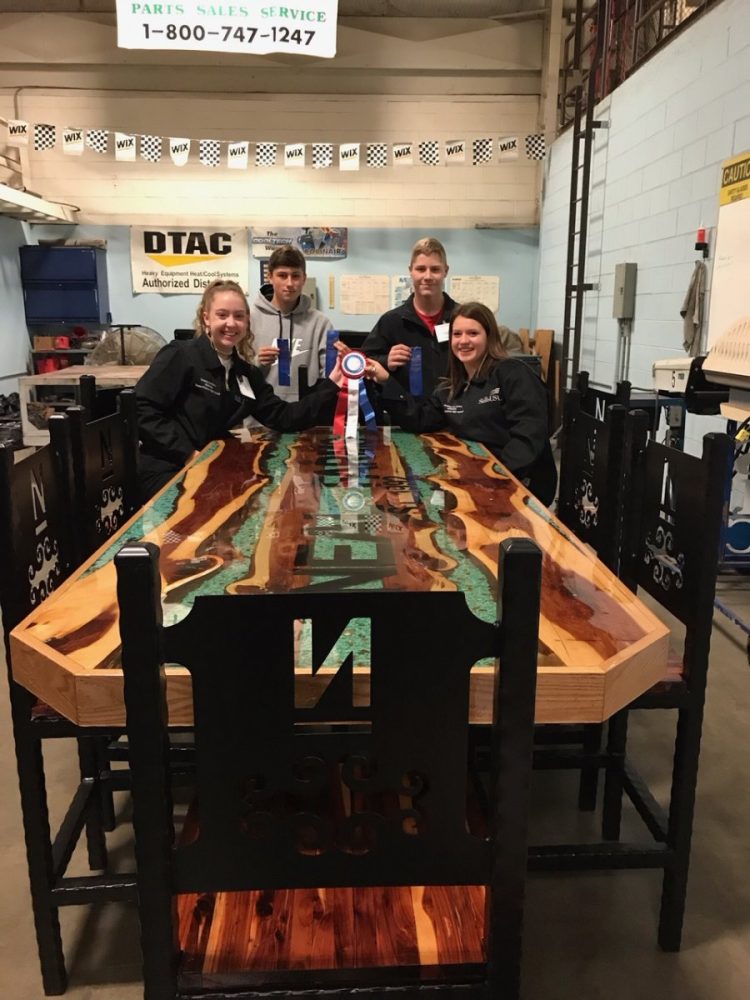 Jackson Monk, Nolan Brown, Sydnee Neal, and Chloe Romero exhibited an epoxy dining table and chairs at the district 5 contest. The table received 97/100 points in addition to a blue ribbon and "Best of Show" in its division. They will advance to state. (Pictured L-R; Sydnee Neal, Nolan Brown, Jackson Monk, & Chloe Romero.)
Garbiel Garcia, Nolan Brown, and Jackson Monk competed in the Metal Fabrication Team contest and placed 9th.
Jesus Gonzalez and Gabriel Garcia exhibited an Epoxy River End table and received a score of 92/100, in addition to a blue ribbon. They will advance to state.
(Pictured: Jesus and Gabriel with their Epoxy River End Table)