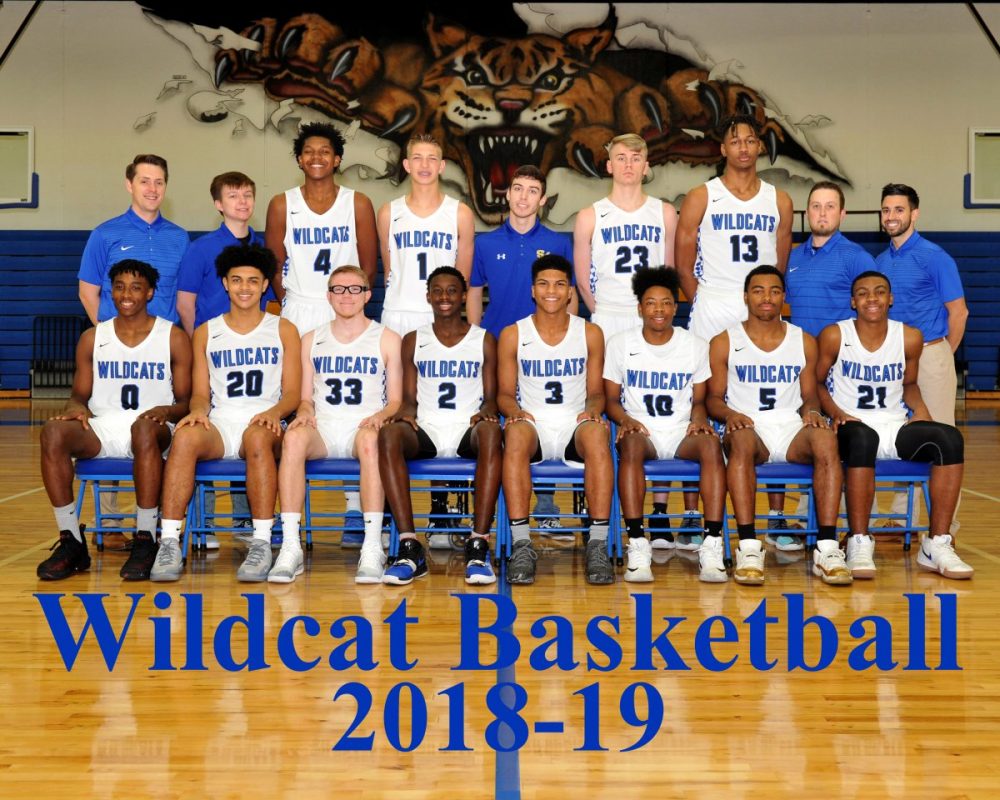 Wildcats Basketball Coach Clark Cipoletta said rebounding was a key to victory for the #4 ranked Wildcats in Tuesday (February 19) night's bi-district win over John Tyler, 66-50 at Wills Point. The Wildcats now face #24 ranked Midlothian in an Area game Friday night at 7:30 p.m. at Forney.
Coach Cipoletta said the Wildcats had perhaps their best rebounding performance of the season Tuesday night. Coach Cipoletta said the Wildcats greatly limited second chance points for the Lions. He had lots of good things to say about John Tyler. He said they were really good and very athletic. Coach Cipoletta said the Lions had players that can really change the game on offense and he added they also made it tough to score.
Coach Cipoletta said Lions' guard Michael Hogg was perhaps the quickest player the Wildcats have faced this season. He said he was proud of his Wildcats. He said they made some shots and played defense pretty well.
Coach Cipoletta said the Wildcats have some things to clean up on offense for Friday night and he said the Wildcats are capable to playing defense better than they did Tuesday night. He said with Keaston Willis back the Wildcats need to get in a flow with him. Coach Cipoletta noted that Willis hit the first basket in the game just like he had never been away. He said he was glad Willis could continue his high school legacy that includes being a part of more than 90 wins the last four years.