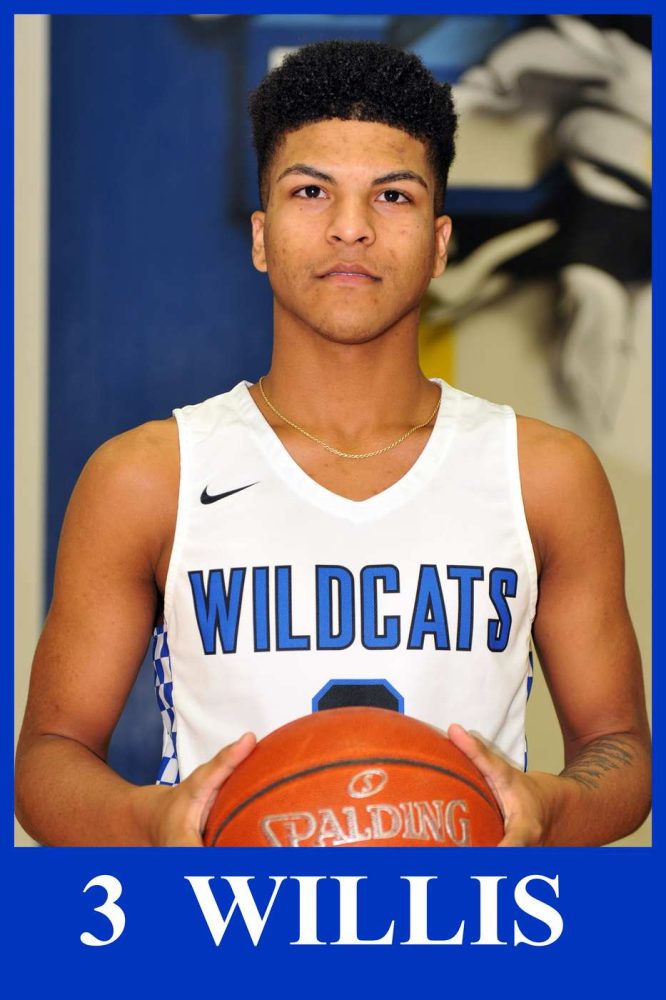 A Texas High shot right at the buzzer failed to fall and the Wildcats' basketball team held on to win, 53-52 at the Main Gym at Sulphur Springs High School Friday night (January 18). It looked early that the Wildcats would win going away but after Wildcats guard Keaston Willis turned an ankle in the third quarter, the Tigers came roaring back. Willis gutted it out in the fourth quarter hampered by the bad ankle but scored 7 of the 9 Wildcats points in the quarter to help the Wildcats win.
The Wildcats started out in high gear and raced out to a 23-8 first quarter lead. The Wildcats added to the lead in the second quarter to lead 37-19 at the half. With Willis out for most of the third quarter with the ankle injury, Texas High outscored the Wildcats 21-7 in the quarter to cut the deficit to four points at 44-40. The Wildcats were outscored 12-9 in the fourth quarter but scored just enough to win.
Willis led the Wildcats with 17 points. Cameron Kahn scored 12 points. Jeremiah Roland added 11 points. Xavier Cork scored 8 points. Grayson McClure had 3 points. Boo Wilkerson scored 2 points. For the second straight game, the Wildcats had to play without 6-foot-5 junior Sadaidriene Day Day Hall who is in a concussion protocol.
Texas High got 14 points from Kyle Wright and 12 points from Cedric C.J. Kelley.
The Wildcats improved to 3-0 in district play and 17-8 for the season. Texas High slips to 2-1 in district play and 21-7 overall. The Wildcats play Royse City Tuesday at 7:30 p.m. at the Main Gym at Sulphur Springs High School.