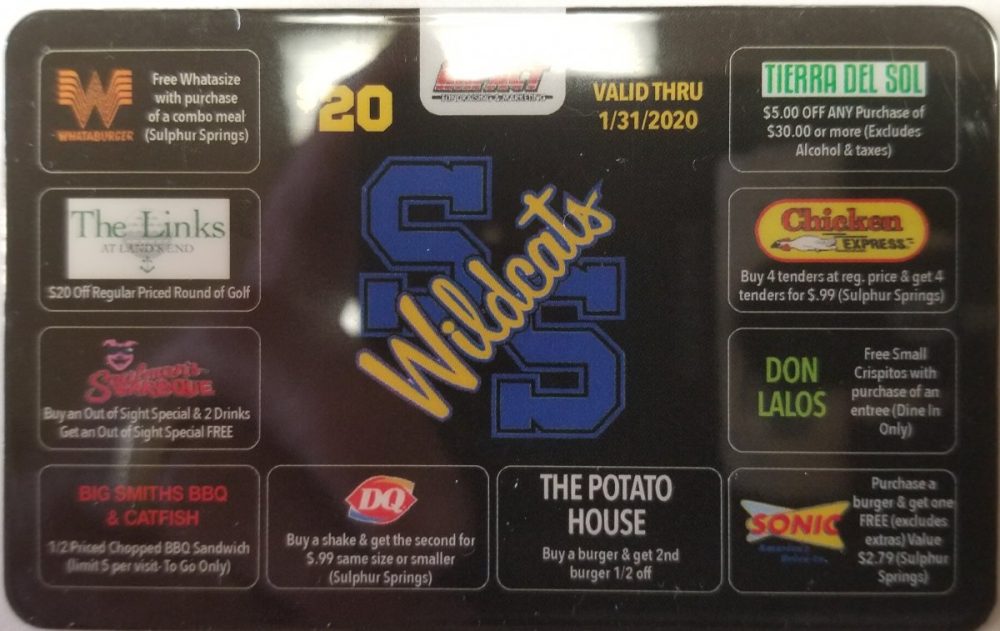 Sulphur Springs Athletic Director and Head Football Coach Greg Owens wants everyone to know it's Wildcat Card time. The cards, which offer discounts and offers from 30 businesses and benefit SSISD athletic programs, go on sale beginning Thursday (January 31). The $20 card is good for one year. Coach Owens said athletes from the 7th through the 12th grades will be selling the cards through February 13.
He said cards sold by athletes in a specific sport benefit that sport. Coach Owens said funds from the sale of the cards are used for extra things to benefit a sport for things the athletes need outside of their sport's budget. Some funds are used for meals and travel expenses for athletic teams. Coach Owens said a card provides great discounts and may well pay for itself. He said athletes also learn how to deal with people and interact with them.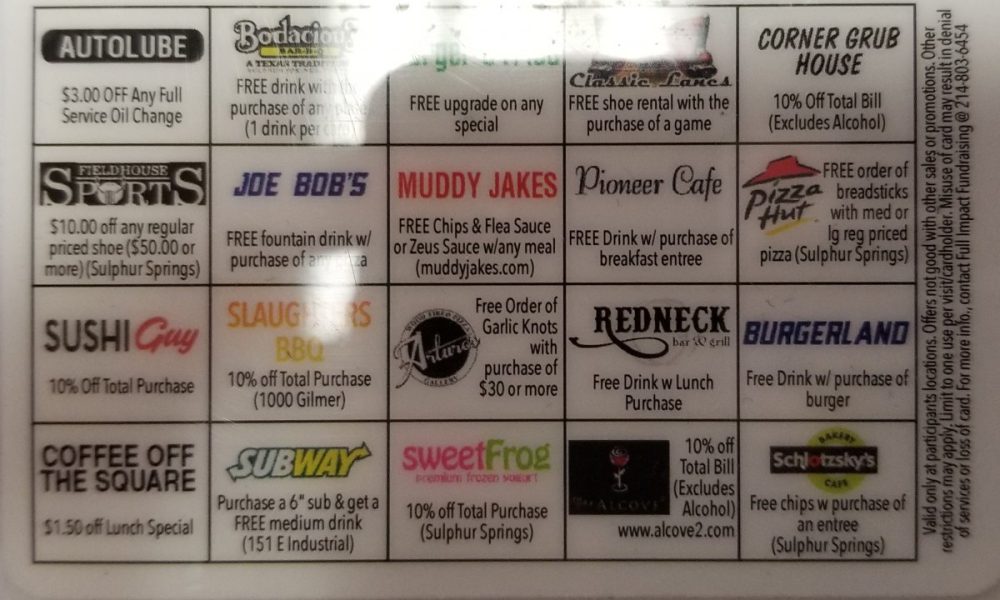 Coach Owens said he appreciates the businesses on the card and those that buy cards. He said they both are supporting kids. Checks may be written to purchase a card. Checks may be made out to Sulphur Springs ISD or to Sulphur Springs Athletics.