Leesa Toliver was presented a plaque in recognition of her service as school board President for the 2016-2017 and 2017-2018 school years during the January regular session of the Sulphur Springs School Board. January is "School Board Appreciation Month" and the board received tokens of appreciation from each campus. A program presented by Lamar Primary students and staff, "Capturing Kids Hearts" and a number of reports and other items were heard during the meeting.
School board trustee election filing dates were announced as Wednesday, January 16, 2019 through Friday, February 15, 2019. The election will be held on Saturday, May 4, 2019.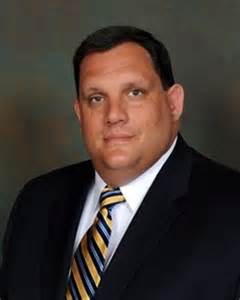 Lamar Primary students and staff gave a "Capturing Kids Hearts" presentation. Using an acrostic, EXCEL, students and staff noted activities that fill their day which assist students to excel in their studies and lives. Engage, meet and greet to assess attitudes and not spread the viruses that can infect the attitude and activity of the day. Xplore-good things with a social contract for all to be loving, caring, respectful, kind, friendly, to listen, to give effort, and no put downs. Communicate that we care. Empower to achieve. Launch a meaningful ending and sending as students go out from the classroom. Principal Rowena Johnson said their mantra is "Every Child, Every Chance, Every Day"
Susan Johnston presented an update of 504 and Special Education programs. She noted that the number of students served in the program have increased this year. She called the placing of Special Programs on the Barbara Bush campus was a plus. With a grant of $10,000 to provide contract services, supplies and materials and with more freedom from the state to provide services to those who need it, she noted the program is thriving.
Kristin Monk, Assistant Superintendent, presented updates on elementary programs/activities. A summary of campus activities includes:
Douglass ECLC  Officer Fulcher – SSISD Officer of the Year  Recipient of an SSISD Education Foundation Grant- BeeBots used for entry-level coding in the Douglass ECLC library.  Head Start 4 and PreK students go to the public library once per month. Beginning in January, the Head Start 3 students will begin going as well.  Additional playground equipment is installed and ready- when weather permits!  January 24- Latino Literacy Fiesta  Thankful and blessed at Douglass ECLC!
Bowie Primary  We had 271 students the 2nd 9 weeks 'E' party!  Each grade (1-3) made considerable growth with reading levels! Very exciting for mid-year! Bush Primary  We have 44 students with a book buddy. 22 Book Buddies: 8 from GS, 14 from LSCOC. It is going great! Kids and sponsors are excited each week.  $2000 donation from Loves!  We are just about to get going with MOY assessments.  Donuts with Dads coming up First week of Feb.  All is moving in good direction!
Lamar Primary  Lamar ending the semester on a "merry note" with warm wishes from Santa and his elf.  We have started the year off with great motivational reminders to the students and staff and blessed our cooks and custodians in a special way. 10 2  We honored Officer Nick on National Law Enforcement Appreciation on Wednesday.  First Grade is preparing for their PTO Program this month.  Everyone has been working hard as we get back in the swing of things!
Travis Primary  We will be having students be faculty members for the day in the upcoming weeks and they are very excited.  PE will be starting Jump Rope for Heart.  First grade is beginning preparations for their Disney PTO program.  Students were welcomed back with enthusiasm for the new year!
Sulphur Springs Elementary School  We are gearing up for a busy spring semester. Students are working on academics and have many opportunities for extra-curricular enrichment!  PTO is sponsoring a 4th grade Winter Dance on January 18.  ESTEEM curriculum was introduced this week in 5th grade PE classes and will continue for 8 weeks total. The first lesson is on goal setting – the counselor also integrates this into the classroom counseling.  Science Fair – Approximately 40 students will compete in the SSES Science Fair on January 15. The top 4 from each grade level will advance to the Region 8 ESC Science Fair on January 31.  Robotics – The team was chosen in December and 16 students will compete in the Region 8 ESC competition on January 18.  Career Day will be held on January 23.  GROW for Girls begins January 30 and will include STEM activities for girls in grades 4-5.  Gentlemen's League for spring semester will begin on February 4. 11 Sulphur Springs Independent School District 631 Connally Street Sulphur Springs, Texas 75482 (903) 885-2153 Ext. 1152 F
Assistant Superintendent Josh Williams presented the secondary programs and activities which included:
Sulphur Springs High School: UIL Academics o UIL Congress State Meet – Rhett Reid participated in the event. o Continue to Participate Successfully in UIL Practice Meets at Lindale, Princeton, North Lamar, White House o Robotics – First Every Competitions; Great Start  Christmas Performances – Strings, Theater, Band, and Choir  Band – Hosted UIL Marching Contest (Earned Straight 1's in Contest)  Choir – Caroled at the Hospital o 4 Students Selected for All Region Choir  Basketball and Soccer – We're Off and Running  Blue Blazes – Tryouts  2nd 9-Weeks Attendance Awards – Nearly 500 SSHS Students with Perfect Attendance  Blood Drive – Hosted Second Blood Drive of the Year  Education Foundation – SSHS Received 2 Grants  Interior Design Classes – Presented Plans for Conference Center Remodel  College and Career Day – Over 60 Colleges and Businesses  Financial Aid Night – Hosted by SSHS Counselors  Handi-Capable Rodeo – Hosted by SSHS Key Club, Blue Blazes, Cheer, Theater, and Others  FFA – Auction
Sulphur Springs Middle School  1st Annual SSMS Robotics Competition  Choir o Mixed Select Choir performed National Anthem at Maverick's Game  Theater o SSMS OAP "Wild Strawberries" Placed 3rd in District  5 SSMS Teacher Received Grants from the Education Foundation 12  CTE Endorsement Fair – 8 th Grade Students Participated with SSHS Students to Learn About Endorsement  SSMS AR (Accelerated Reader) Party Was a Tremendous Success  Girls Basketball o 8th Grade Earned 1 st Place in SSMS Tournament  Boys Basketball o 7th and 8th Grade Each Earned 2nd Place in Crandall Tournament
The board approved seeking Staff Development Days waiver application to TEA. They are seeking a total of five days. Early Release Days waiver application is also being made to TEA. The board seeks six days in that waiver.
General Foreign Exchange Student (limiting to 5) waiver application to TEA. The waiver limits the number of exchange students that the district will accept each year. Currently, there are three exchange students–one each from Germany, Denmark, and Taiwan.
The board approved to extend the Superintendent's contract for another year.
In personnel changes:
Resignation
Carolyn Fowler 3rd Gr ELAR Teacher Travis Primary
New personnel
Laura Badgett Kindergarten Teacher Barbara Bush Primary