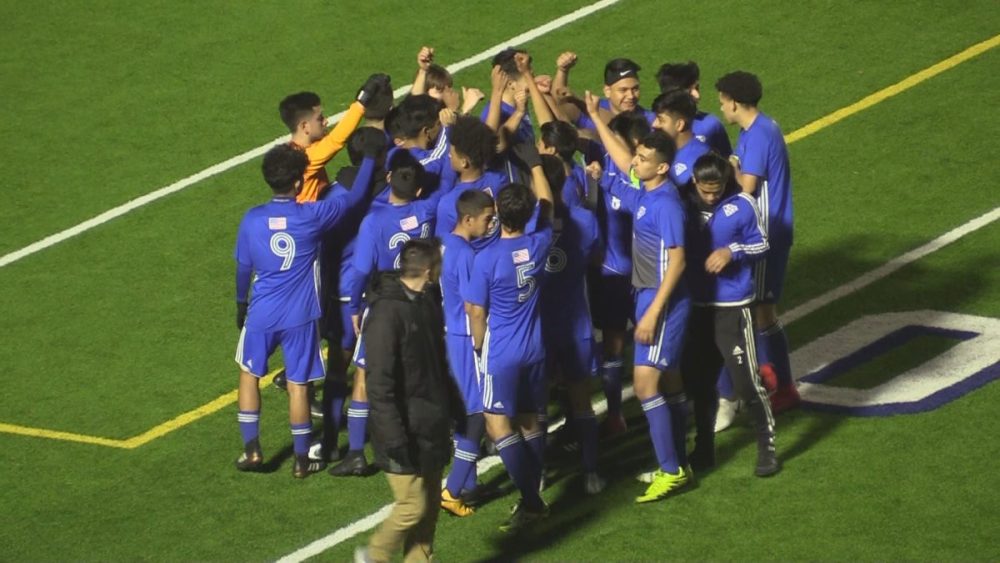 It was a tough weekend (January 17-18) for the Wildcats and Lady Cats' soccer teams at tournaments.
The Wildcats lost two one goal games at the Richardson Ice Bowl on Thursday and Friday. On Thursday afternoon, the Wildcats lost to Class 6A South Garland, 2-1. Friday night, the Wildcats got shut out, 1-0 by Dallas Kimball. A scheduled Saturday morning contest against Sabine was canceled due to the wet and cold weather. The Wildcats are 2-5-1 for the season. They play at Pittsburg Tuesday night at 7 p.m. The Wildcats JV will play the Pirates at 5:30 p.m. in Pittsburg. /
Meanwhile the Lady Cats' soccer team dropped a couple of matches to Class 6A programs and tied a Class 4A rival in a North Forney tournament on Thursday and Friday. The Lady Cats lost to Rockwall-Heath, 8-0 on Thursday. On Friday afternoon, the Lady Cats ended up in a 0-0 tie with old district foe North Lamar and then lost to North Mesquite, 3-0. The Lady Cats season record is 0-7-3. The Lady Cats play at Athens Tuesday evening at 7 p.m. The Lady Cats JV plays first in Athens at 5:30 p.m.