'Shawls of Love' volunteers from Sulphur Springs have joined the American Heart Association in connection with The Children's Heart Foundation to celebrate American Heart Month by knitting and crocheting red hats for babies born in February at Christus Mother Frances Hospital. The crochet group meets monthly at the Sulphur Springs Seniors Center, and members also work on their projects at home and during their own time. During the January 28 meeting, members packaged some of their work for delivery.

"Little Hats, Big Hearts" is an organization which honors babies, moms, and heart-healthy lives in a very special way. Nationwide supporters knit and crochet red hats to be given out to thousands of babies in our country during American Heart Month in order to empower moms to live heart healthy lives and to help their children do the same. "Little Hats, Big Hearts" started in February 2014 in Chicago, IL and collected 300 hats in the first year. The program has now expanded to more than 40 states. The Shawls of Love group in Sulphur Springs began participating last year.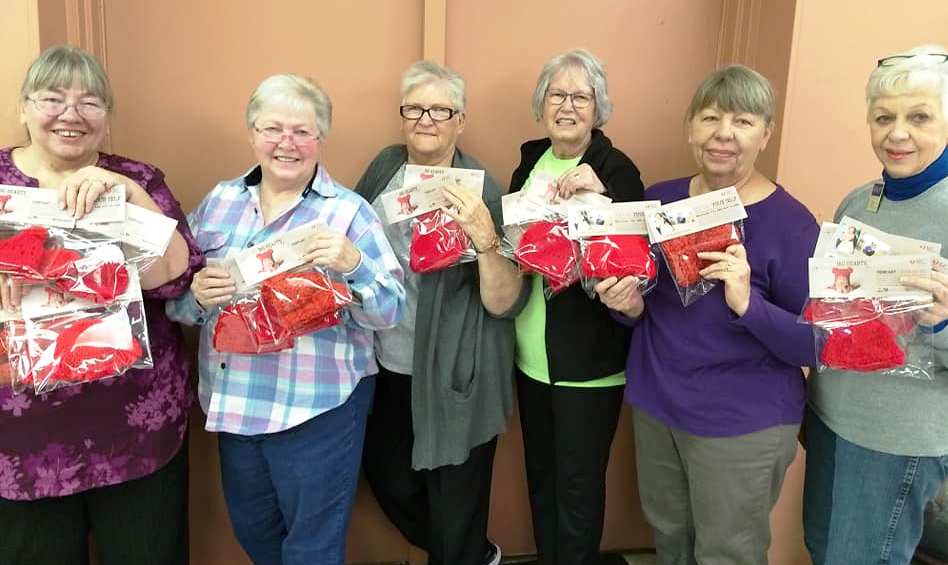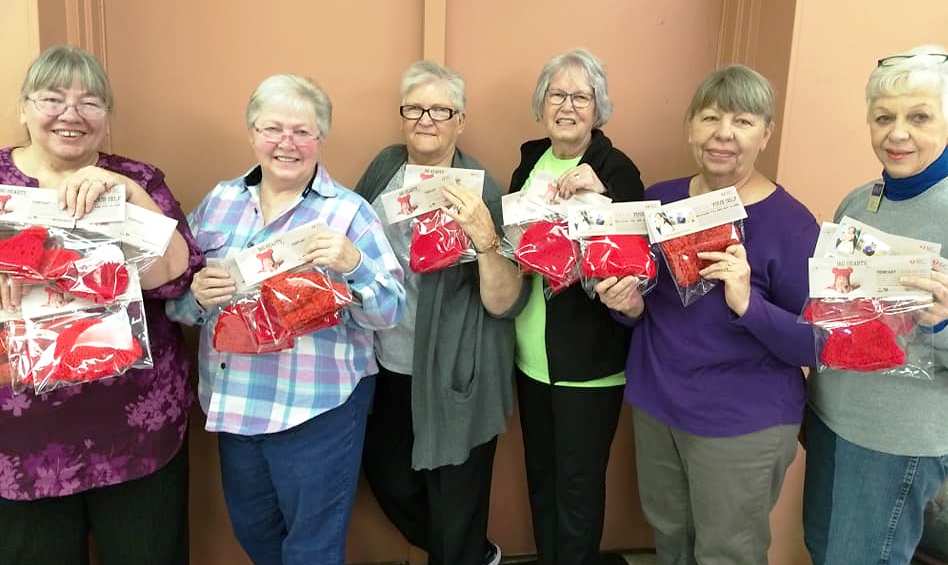 Shawls of Love Volunteers:
Left to Right: Jo Williams, Nancy Hoffman, Edith Hankins, Mary Ellen Little, Roswitha Grizzle and Hillis Bass.
This February, the local group plans to donate 50 red hats to the Neonatal unit at Christus Mother Frances Hospital-Sulphur Springs. Stacy Wetzel, a volunteer from Sulphur Springs Imaging, will deliver the blankets and caps. The Shawls of Love Group also made and donated 11 Blankets and 5 Cancer Caps to Home bound, Hospice and Cancer Patients. Together we are working to raise awareness, provide resources, and inspire moms to take their family's heart health to heart while also raising awareness about Congenital Heart Defects. If you are interested in learning to Knit or Crochet please join the ladies on the 4th Monday of each month at 10:00 AM at the Sulphur Springs Senior Citizens Center 150 Martin Luther King Blvd.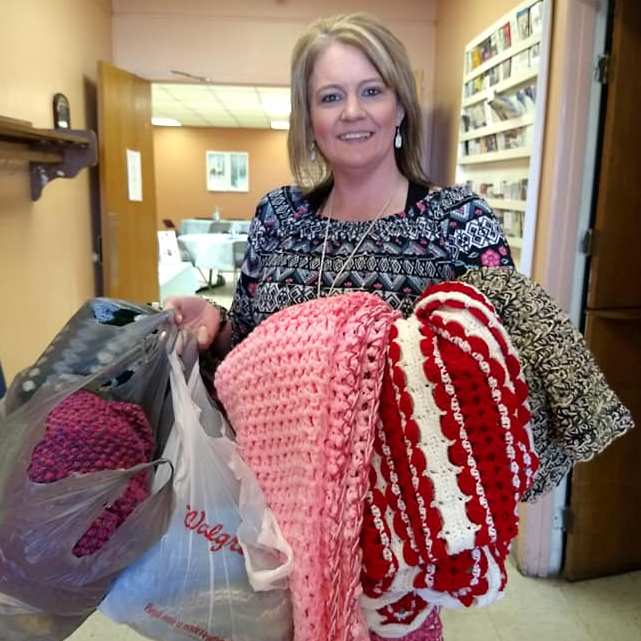 Would you like to help? Contact the Sulphur Springs Senior Citizens Center at 903-885-1661 or drop by to learn how to get involved!