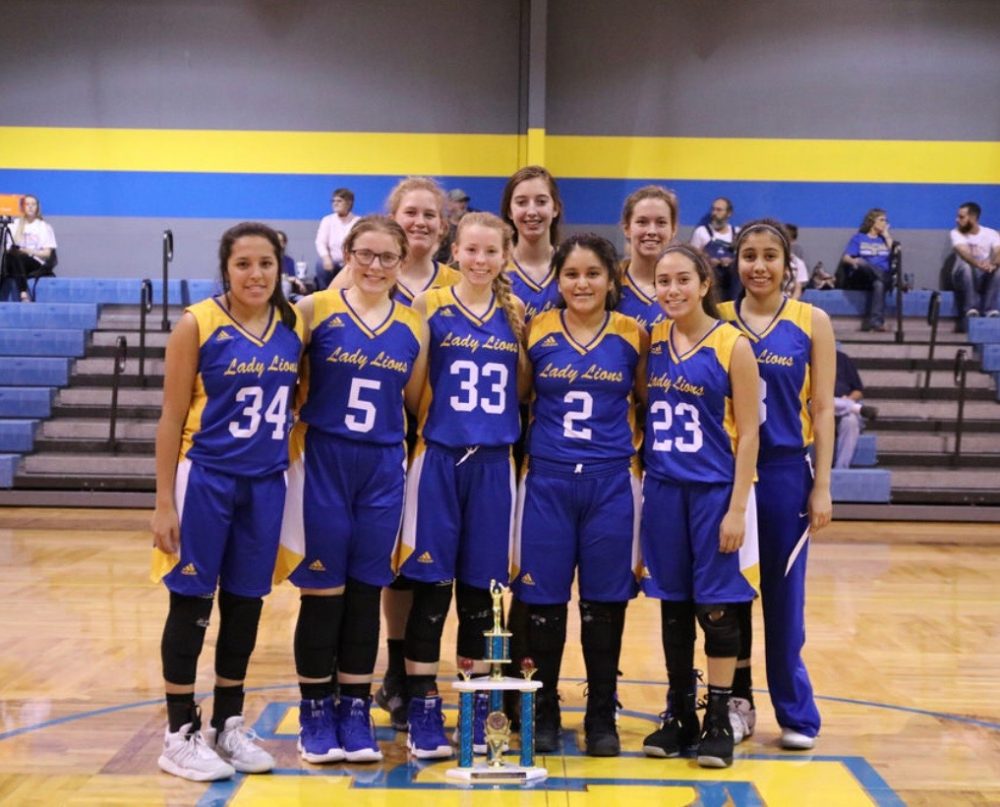 The Saltillo Lady Lions' basketball team opened district play Thursday (January 3) with a solid win at Avery. The Lady Lions won, 51-25. The Lady Lions outscored Avery in every quarter. They led 11-6 after one quarter, 22-10 at the half and 35-13 after three quarters.
Anna Reeder led the Lady Lions with 16 points. Chandler Bain had 10 points. Jocelyn Ochoa scored 9 points. Maddy Smith had 7 points. Brittney Peeples scored 6 points.
The Lady Lions are 1-0 in district play and their season record is 17-8. They play next at home Saturday at 6 p.m. against Union Grove.
The Lady Lions JV also defeated Avery's JV, 31-12 on Thursday. Saltillo JV scorers included Bianca Castro and Danielle Ross with 10 points each, Ofelia Cabrera with 4 points, Josey Bench with 3 points, Trinity White with 2 points and Raegan Speir and McKenna Gurley with 1 point each. The Lady Lions JV now has a 9-1 season record.