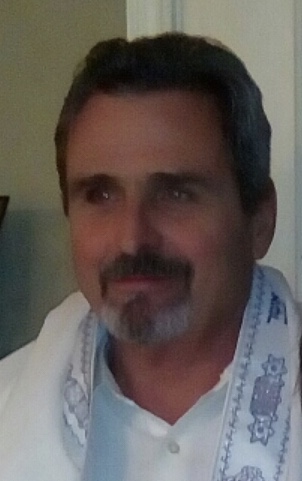 Ronald Morris Rudd, beloved husband, soulmate, ministry partner, best friend and the greatest love in the life of his wife, Kathy Ann Rudd stepped through the veil into Heaven, Saturday, January 5, 2019 at their home in Winnsboro, Texas. 

Ronnie and Kathy Ann Orr met while ministering in the Hopkins County jail in Sulphur Springs, Texas in March 2008. Believing that God had ordained and chosen them for each other, they were married on June 21, 2008. They shared a supernatural love that inspired all who came in contact with them. 

They ministered at The Holy Highway for six years and Teen Challenge Ranch for two years in Pickton, Texas. 

At the time of his death, Ronnie and Kathy continued to minister in the Hopkins County jail and were in leadership roles at In One Accord Ministries, Sulphur Springs, Texas. 

They started and pastored a house church at their home in Sulphur Springs in July 2008 and continued at their farm called Reino Vista for six years after they moved to Winnsboro, Texas in February of 2009.

Ronnie was a true example of a believer in Jesus Christ, whom he lovingly referred to as Yeshua Hamashiach. He came to know the Lord at Teen Challenge Ranch, Phoenix, Arizona in 1969 at the age of 19. He had a compelling testimony of God's love, mercy, grace and forgiveness that he was not ashamed to share. He spread the love of Christ everywhere he went with encouraging words and affirmations for each person he met, making them feel special and loved. His deep and intimate relationship with God was always evident in his every word and deed. Even during the last 9 weeks of his life, while he was in the hospital and then at home on Hospice, he exhibited kindness to his caregivers, even though he was in pain. All who met him were touched and amazed by his great faith in God. Up until the end, he exhibited the supernatural braveness of a mighty warrior of God. 

Ronnie was born in Abilene, Texas on November 22, 1949 to David Rudd and Virginia Teague Rudd. At the time of his death, he was 69 years old. He went to Cooper High School in Abilene, Texas, where he was a football and track star. 

His father-in-love is John Orr, Jr. of Sulphur Springs, Texas

Children are Brandon Sage and fiancé Tatiana Van Dusen of Scurry, Texas, David Rudd and wife, Megan Rudd of Austin, Texas, Daniel Sanders of Atoka, Oklahoma, Brandon Owens and wife Leslie Owens of Redwater, Texas and Casey Owens and fiancé' Wendi Copeland of Mustang, Oklahoma. 

Grandchildren are Taylor Sage and fiance' Krista Van Dusen of Farmersville, Texas, Lillian and Tatum Sage, Karmyn Brian, Cooper and Christian Sage of Scurry, Texas. Harrison Rudd of Austin, Texas.  Aiken and Abbi Owens of Sulphur Springs, Texas, Colt and Dylan Owens of Redwater, Texas. 

Great grandchildren are Jaxon and Levi Sage of Mesquite, Texas. 
Siblings are Randy Rudd and wife Karen Rudd of San Antonio, Texas, Russell Rudd and partner Randall Means of Kyle, Texas, Rickey Orr and wife Kay Orr of Sulphur Springs, Texas.

Ronnie has many nieces and nephews as well as great nieces and nephews.
A celebration of Ronnie Rudd's life and ministry will be held Sunday, January 13, at 4:00 at the Hopkins County Civic Center, 1200 Houston Street in Sulphur Springs, Texas.

In lieu of flowers, the family asks that donations be made to In One Accord Ministries, Sulphur Springs, Texas or Radical Restoration Ministries, PO Box 2845 Ormond Beach Florida 32175 at: radicalrestorationministries.com