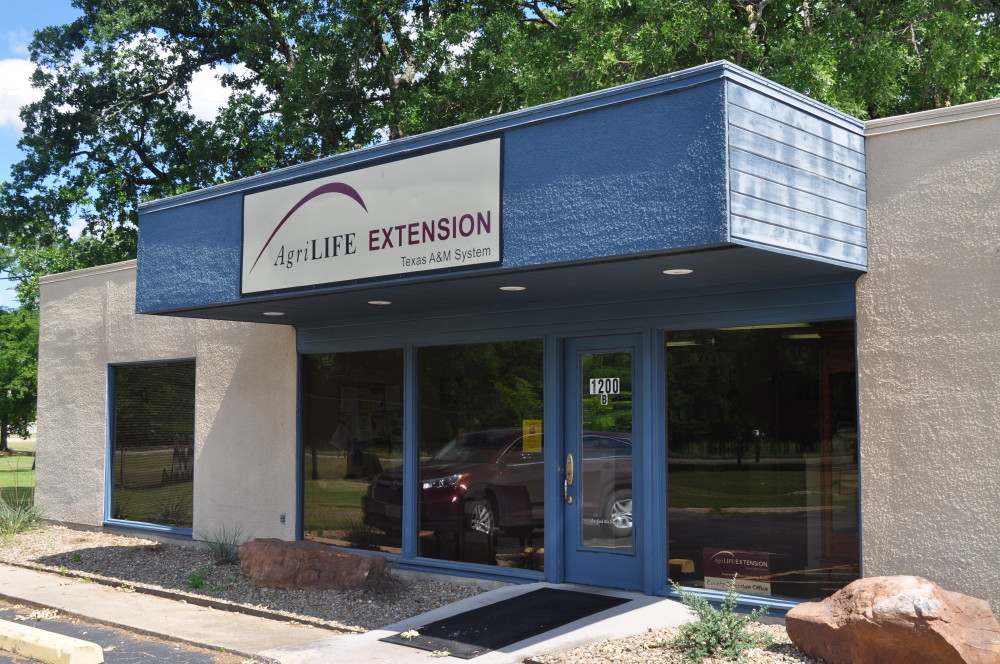 While February is best known for Valentine's Day, did you know that it is also American Heart Month? This February, Texas A&M AgriLife Extension Service recommends giving your heart love, too, by being aware of heart problems and the steps you can take to prevent them.

Coronary Heart Disease (CHD) is the leading cause of death in the United States, accounting for 610,000 deaths each year, according to the Center for Disease Control (CDC). The root cause of heart disease is plaque formation and buildup that occurs when coronary arteries become clogged by cholesterol, fatty deposits, and calcium. Buildup causes arteries to become narrow, making it difficult for oxygen and blood to flow through the body and to the organs.
Anyone is at risk for developing heart disease. However, people who have high blood pressure, high cholesterol, and smoke cigarettes are at higher risk. According to the CDC, about 47% of Americans have at least one of these risk factors. Additional factors that contribute to the progression of the disease include:
· Diabetes
· Being overweight or obese
· Poor diet
· Physical inactivity
· Excessive alcohol use
· Having a family history of heart disease
· Age, especially in women 55 and older
Texas A&M AgriLife Extension Service recommends taking preventative measures by becoming aware of risk factors and consulting with a doctor on a regular basis. Developing a treatment plan with a physician can help stabilize blood pressure, blood sugar, and blood cholesterol levels. Other preventative measures include:
• Eating a healthy diet that includes fruits and vegetables
• Being physically active
• Stopping the use of cigarettes
• Limiting alcohol intake
• Reducing sodium intake
When it comes to pursuing a healthy lifestyle, try incorporating heart healthy foods into your diet such as green, leafy vegetables, avocadoes, whole grains, and seeds. Add these ingredients into meals like Quinoa Cakes, a Fresh Berry Caprese Salad, or an Avocado Mandarin Salad by using recipes from AgriLife Extension's Dinner Tonight. To find more recipes, visitdinnertonight.tamu.edu.
Twogether in Texas Marriage Education Workshop
While we're on the topic of February, Heart Month, I want to remind everyone about an upcoming workshop. The Christmas holidays and Valentines' Day are both popular times for couples to become engaged, and Extension wants to help prepare them for a healthy start! The Twogether in Texas Marriage education workshop is designed to equip couples with practical information to strengthen their bond and help them get their marriage off to a good start.
Three workshops are offered each year, so if one date doesn't work, there are two other opportunities! The workshop is a one-day (approximately 6 hours) event, covering the following topics:
Marriage expectations
Communication
Conflict Resolution
Money Management
Goals & dreams
Videos, couple interaction, group participation, and fun activities are included in the workshop. Engaged couples who complete the workshop will receive a certificate for a $60 savings (state portion) when applying for a marriage license. The certificate is good for one year from the date I issue it, so even if the wedding is several months away, the savings is still viable. Here are the specifics on the upcoming workshop:
Date: Saturday, February 9 (other workshops are offered on May 18 and August 24)
Where: Texas A&M AgriLife Extension – Hopkins County Office, 1200 W. Houston, Sulphur Springs
Time: 8:30 a.m. to 3:30 p.m.
Cost: nothing, but couples are requested to RSVP so adequate preparations can be made
To reserve a seat: call 903-885-3443 – give us your names and phone number
Closing Thought
Life is too precious to hurry through and not enjoy the moment – Melinda Hill
Recipe of the Week
Avocado Mandarin Salad
Ingredients:
one 11-ounce can mandarin oranges, drained
½ cup green onions thinly sliced
1/3 cup coarsely chopped pecans
1/8 teaspoon pepper
4 cups torn salad greens
1 medium ripe avocado, peeled and sliced
¼ cup fat-free Italian dressing
Directions:
In a bowl, combine oranges, onion, pecans, and pepper. Refrigerate for 30 minutes.
Place the greens in a salad bowl, and top with orange mixture and avocado slices.
Drizzle with dressing before serving.
Nutrition Facts per serving (makes 8 servings):
Calories – 100; total fat – 7 g; cholesterol – 0 mg; sodium – 85 mg; carbohydrate – 8 g; dietary fiber – 3 g