Ineta Noel, 89, of Mt. Vernon, TX passed away on December 28, 2018 in Irving, TX. She was born on November 4, 1929 in Mahoney, TX to the late Benjamin and Esther Reppond. Ms. Noel was a retired Beautician and enjoyed playing the guitar, bingo, dancing, fishing, playing solitaire, using facebook to check on family and friends, enjoyed all the neighbors and friends in Purley and watching western shows and soap operas.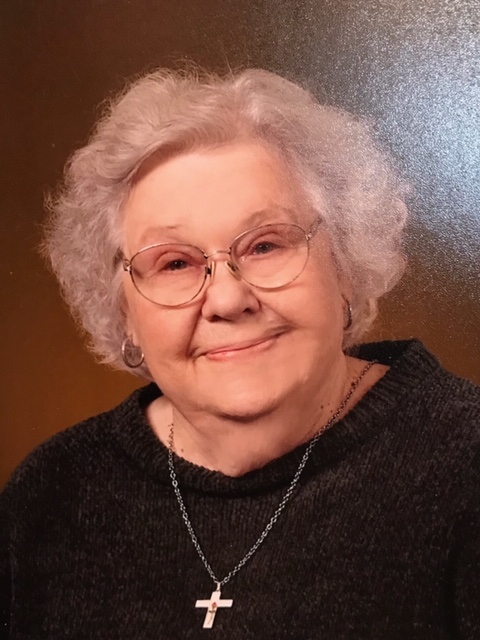 She is preceded in death by her first husband, Joe Wayne Davis; second husband, Allen B. Noel; brother, Glenn Reppond; sisters, Sybil Perrin and Estaline Horton; daughter in law, Terry Davis.
She is survived by sons, Donald J. Davis Sr. and wife Marina of Irving, Bennie W. Davis and wife Mary of Carrollton, TX; daughter, Brenda Snyder and husband Keith of Garland, TX; grandchildren, Donnie Davis and wife Sally of Colleyville, TX, Roger Davis and wife Trudy of Plano, TX, Chrissy Hutchison and husband Doug of Plano, TX, Samantha Spizak and husband Aaron of Carrollton, TX, Megan Davis of Carrollton, TX; great-grandchildren, Maddie and Jake Davis, Savannah and Gabriel Dalrymple, Riley and Truman Davis.
Visitation is scheduled for Thursday, January 3, 2019 from 6-8 PM at Sam B. Harvey Funeral Home, Mt. Vernon. Funeral Service is scheduled for Friday, January 4, 2019 at 2:00 PM at Purley Baptist Church.
Interment will follow service at Weaver Cemetery.
In Lieu of flowers, family has requested donations to be made to Weaver Cemetery Veterans Memorial, c/o Nell Payne, 522 CR 3532, Saltillo, TX 75478.