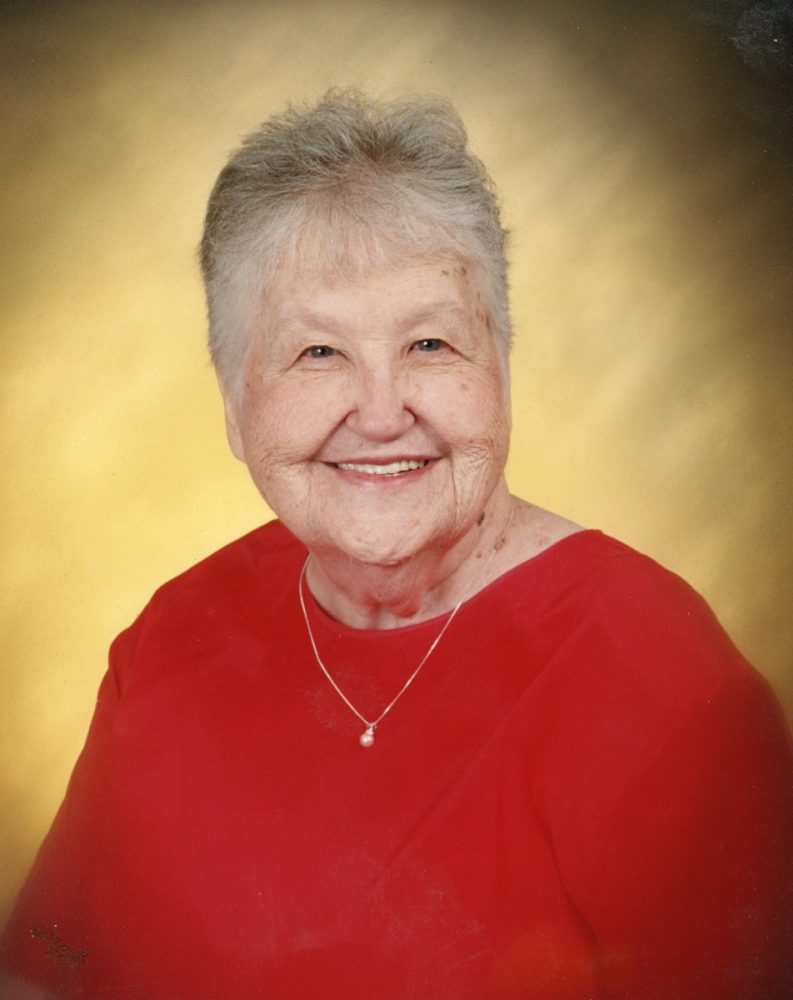 Ms. Hazel Maxine Rulison went to be with her Lord and Savior, at the age of 95, on Sunday Jan. 27, 2019 at the Carriage House. Hazel was a member of Pine Street Baptist Church, Fididelis Class and everyone she came in contact with whether at home, church, hospital or the Carriage House she witnessed to them by giving them one of her poems she wrote called "Fingerprints"*.
She was preceded in death by her parents, her loving husband, Ernest Edward Rulison, son; Edward Rulison, and grandson; Rodney Ritchie, and granddaughter in law; Laura Ritchie, grandson in law; Rein Schilten, sisters; Dorothy Walters and Mary Hunter, brothers; Bill and JD Word.
She is survived by 2 daughters and two sons, Carolyn Sue Sword and husband Vernon of Kingwood, TX, Ernest William Rulison and wife Kathy of Winnsboro, Wanda Maxine Ritchie and husband Bill of Mt. Pleasant, TX., Kevin Lynn Rulison of Longview, sisters; Shirley Caldwell of Ohio, Melba Woodby and Betty White of Michigan. Grandchildren; Jeffrey Ritchie and wife Amanda of Mt. Pleasant, Michael Ritchie and wife Louise of Houston, TX., Tabitha Bielawshi of Dallas, TX., Charlotte Shilten of Kingwood, TX., Kristina Sons and husband Danny of Montana, EJ Rulison and wife Laura of Winnsboro, Melissa Martin and husband Travis of Santa Fe, TX. and fourteen great grandchildren, numerous nieces, nephews other family and many friends.
In lieu of flowers, donations can be made to Pine Street Baptist Church Building Fund, 611 West Pine St. Winnsboro, TX 75754.
* "FINGERPRINTS'
By Hazel M. Rulison
I see the fingerprints of god
when I look up at the scroll
which is the sky.
I see His fingerprints on earth
in the rivers, trees, mountains, 
and the smallest butterfly.
I see the fingerprints of Jesus
as He touched the blind man's
eyes and made him see.
I see His fingerprints as He 
calmed the storm on the Sea 
of Galilee.
I see the fingerprints of Jesus
as He touched the lame and
made them walk; when He 
raised Lazarus from the dead
and caused the dumb to talk.
In all the world's people I 
see the fingerprints of Jesus
always telling us of love….and 
that He still touches us.
The fingerprints of Jesus, no
power on Earth can sever;
One day He touched my sinful
heart and left His fingerprints
forever.Attachments area