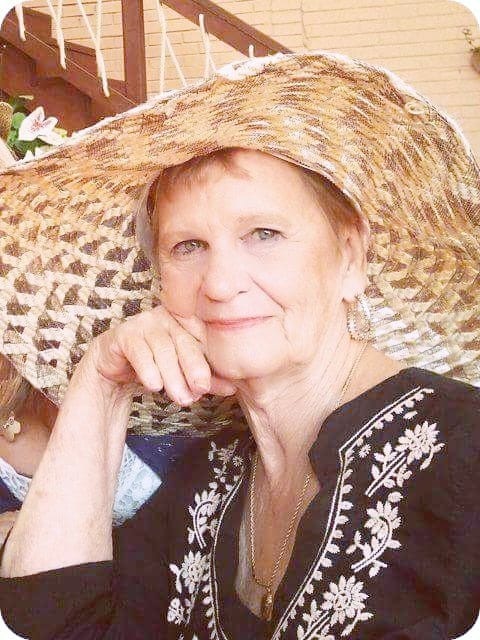 Glenda Lajune Harper 80, affectionately known to her family as Mom, Nana, and Aunt Glenda, went to her eternal home in heaven after passing away at her daughter's home surrounded by family on January 9, 2019.
Born in Dallas she was the daughter of the late (father) Clarence Puckett, and (stepfather) Abner and (mother) Doris Foster Berry.
Glenda invited Jesus into her heart as a young girl. She recounted that her Mammie Puckett shared the Gospel with her and had taught her how to establish a personal relationship with Jesus Christ.
She was a loving and dedicated wife to her husband whom she devoted her life to by wholeheartedly seeking to fulfill his happiness and wellbeing. Together they brought five children into the world. As a mother she tenderly loved her children and supported them with a warm and loving home. Glenda delighted in caring for her kids while cherishing her role at managing her household. Later in life she was blessed with grandchildren and great grandchildren whom she treasured.
Glenda is reunited with her husband who was her dearest friend, and deepest love, Richard Harper, and her two sons Baby Richard and the handsome sweet spirited David Harper and her younger brother, Randy Berry.
She is survived by her loving children, Belinda Harper Wright and Craig Wright, Richelle Harper Lingo and John Lingo, Arthur and Lisa Harper, and Marcie Harper-Henley and Steven Henley, along with her 13 grandchildren and 16 great-grandchildren.
Visitation is scheduled from 1:00 PM to 2:00 PM Sunday, January 13, 2019 at Beaty Funeral Home in Winnsboro 816 W. Broadway Winnsboro, Texas 75494. Funeral Services will be held at 2:00 PM Sunday, January 13, 2019 at Beaty Funeral Home in Winnsboro, Interment will follow at Lee Cemetery.