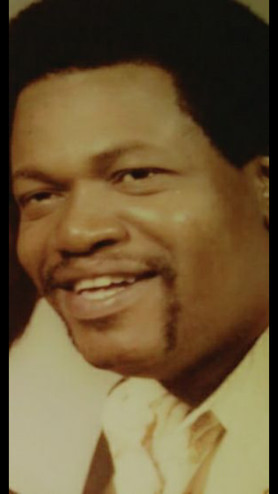 David Michael Leaks Sr. passed away on December 28, 2018 at Faith Presbyterian Hospice in Dallas, TX. He was born to Collie Sr. and Clomie Leaks in Ennis, Texas on February 6, 1946. He later married Martha Sue Fletcher Leaks on July 20, 1968 and to this union they were blessed with three children. He was employed in Fairfield, TX with Getty Oil Co in 1972 as a plant operator until being transferred to Winnsboro, TX with Texaco Oil Co at the New Hope plant in Scroggins, TX in 1995 until his retirement in 2000. 

David loved fishing and restoring his 69 Dodge Charger as well as cooking and smoking on the pit for his family and friends. While residing in Plano, TX he was a member of the L.I.F.E. Center Church with Dr. Sonia C. Blackwell as the pastor. 

He was preceded in death by his wife Martha Sue Leaks as well as his son David Michael Leaks, Jr. He leaves to cherish in memory daughters, Camessia Leaks of McKinney, TX and Della Green and husband Quincy of Forney, TX; bother-in-laws, Eddie Fletcher and Wife Shirley of Sunneyvale, TX, and Cal Fletcher and wife Gwen of Winnsboro, TX, sister-in-laws, Johnnie Wright of Winnsboro, TX and Willie Leaks of Longview, TX; grandchildren, Michael Leaks and wife Kristie of Lindale, TX, Triston Leaks of Lewisville, TX, Brandi Leaks of Tyler, TX, T'kivah Daniels and Kales Petty of Forney, TX. T'Aunna Leaks of McKinney, TX and great grandson, Kristopher David Leaks of Lindale,TX.