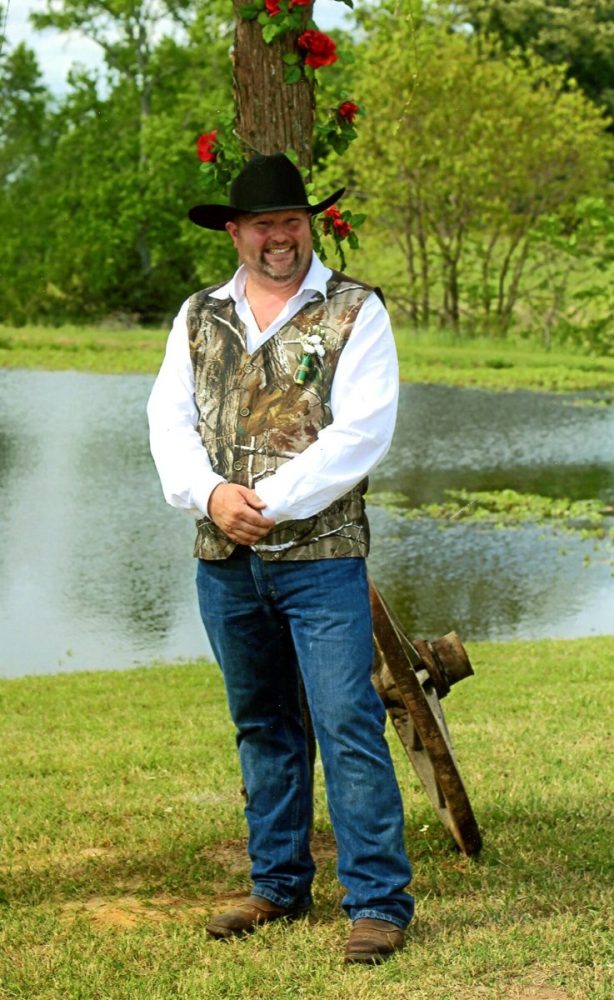 Mr. Dale Hamilton Sleeman, Jr. age 46 of Winnsboro, passed away on Monday, December 31st, 2018 in Winnsboro, TX. He was born on January 23rd, 1972 in Aurora, IL to Dale Hamilton Fairbanks, Sr. and Mary Langston Sleeman. He was a mechanic and a member of CrossPointe Community Church in Tyler, Texas.

He is survived by his wife, Dawn Barnett Sleeman of Winnsboro; father, Dale Hamilton Fairbanks Sr. and his wife, Solla of Plano, Texas, mother, Mary Sleeman of Aurora, IL; grandfather, Bill Langston of Aurora,IL; brothers, David Sleeman of Jacksonville, TX , Allen Hamilton Fairbanks of Chicago, IL and Kabwe Sii of Plano, TX; sisters, Lauren Fairbanks Stevens of Plano, IL, Denell Shirlene Fairbanks of Sheridan, IL, Jinette Greifenberger Williams of Aurora, IL; and numerous nieces and nephews.
He loved the animals of Morning Sun Ranch and especially his dogs, Macie and Miles.

A memorial service will be held on Saturday, January 5th, 2019 at Beaty Funeral Home 5320 S. State Hwy. 37 Mineola, TX 75773 at 2:00 pm, Bro. Bobby Moore and Bro. Johnathan Ellison conducting.

In lieu of flowers donations can be made to Hooves and Halos www.hoovesandhalos.org/donate or Spirit Run Equine Resque at www.spiritrunequierrescue.com/supportourrescue/