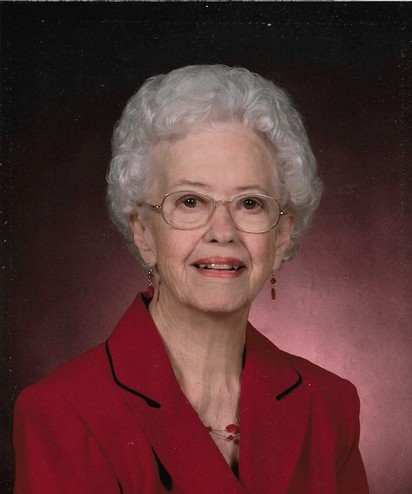 Daisy Alene (Reeves) Patterson, the daughter of John F. Reeves and May (Pate) Reeves was born August 28, 1923, in Titus County, Texas. She left this world January 14, 2019, to be with her Lord Jesus Christ. Daisy was preceded in death by her beloved husband, Geoffry (Pat) Patterson with whom she had enjoyed 68 years of blissful marriage.

Daisy was a member of the Church of Christ in Winnsboro, and enjoyed regular attendance for almost 47 years. She was an honor student while attending Winnsboro High School, and graduated in 1940 at the age of 16-years, going on to attend Texas Women's University College in North Texas for two years.

Daisy is survived by her daughter, Pamela who is the wife of Cecil Pinkston of Winnsboro, and her son Randall and daughter-in-law Cathy of Winnsboro. She has two grandchildren, Crystal (Patterson) Walker who is married to Trey Walker and Fred Bockelman; as well as three great-grandchildren Katelynn Bockelman, Connor and Briana Walker.

Daisy will be missed and remembered by her loved ones and friends. She was a devout Christian, a loyal wife, and a loving Mother. May God bless and keep her.

Visitation is scheduled from 6:00 PM to 8:00 PM Thursday, January 17, 2019 at Beaty Funeral Funeral Home in Winnsboro, 816 W. Broadway. Funeral Services will be held at 1:00 PM Friday, January 18, 2019 at Beaty Funeral Home in Winnsboro, Interment will follow at Ridgeway Cemetery.