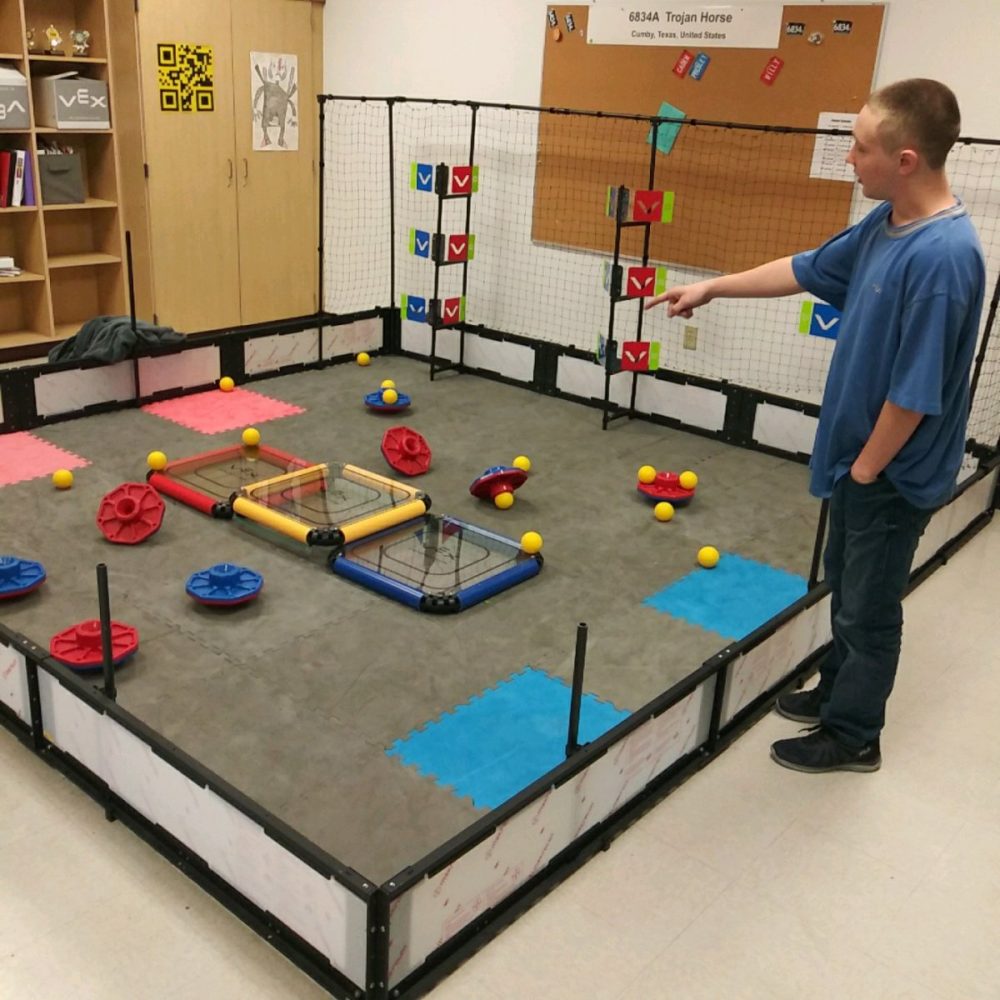 According to Ms. Lee Gifford, Robotics coach at Cumby ISD, the award-winning Cumby team will be going to State and National VEX Robotics meets during the Spring of 2019, hoping once again to qualify for the World title. The team earned the right to advance during a meet on Saturday January 26 where 20 teams competed to qualify for only two available slots.
The VEX Robotics program at Cumby ISD is similar to programs in schools of all sizes. Rather then being a UIL event, the VEX program is one where the school system may purchase a kit and form a class which will build the robots and operate them according to game rules at meets scheduled by VEX. Each semester, a new game is introduced for team competition. The rules of play are the same for every team in every school, whether large-city schools or in small rural school districts. This is the seventh year that Cumby ISD has participated in a VEX program. The current team of six students includes four Seniors who were winners of the World title in 2017.
Twenty teams attended the qualifying match on January 26 at Cumby ISD, which hosted teams from Caddo Mills, Greenville, Lone Oak, Dodd City and others. The Sulphur Bluff team which won the Design award, and the Cumby team which earned the Excellence Award, qualified for the two slots for advancement. The State qualifier will be held in late February. The National games will be held in March in Council Bluffs, Iowa. The schools may schedule fundraisers toward expenses for the Nationals trip.
Team members shown below are: standing, Jadryen Long, Ken Chapin and Cillian Smith. Seated are Kadden Cota, Akayshia Smith and Lacy Jacobs.