Clark Cipoletta Pleased With Win Over Lindale Last Friday
Wildcats Basketball Coach Clark Cipoletta is starting a lot of interviews lately by saying how proud of his team he is. Coach Cipoletta was on KSST Radio and Cable Channel 18's Saturday (January 26) Morning Coaches Show. The Wildcats defeated Lindale at home, 58-41 last Friday night. Coach
Cipoletta said the Wildcats, now ranked #4, did a good job of executing the game plan against the Eagles. Lindale's 7-foot-1 center, Cody Collinsworth a University of Portland commit, had 8 first half points but was held to zero points in the second half. Coach Cipoletta said Wildcats 6-foot-9 post Xavier Cork played tough defense on the big Lindale center and also did a good job of blocking him out on rebounds. Coach Cipoletta said Cork played well on both sides of the ball scoring 17 points. Cameron Kahn led the Wildcats with 22 points making 15 of 18 foul shots. Grayson McClure had 10 points including two on a driving layup. Coach Cipoletta said McClure is a hard worker and his success is a reflection of the hard work he puts in. Guard Jeremiah Roland had 5 points but as usual was very impressive on defense. Lamodrick Johnson had two points on a cat-quick drive to the basket.
However Coach Cipoletta said he was most pleased with the Wildcats overall defense. He said the Wildcats were able to take Lindale out of what they wanted to do. The Wildcats end the first half of district play at 5-0. Their season record is 19-8. In the second half, four of the Wildcats five games are on the road.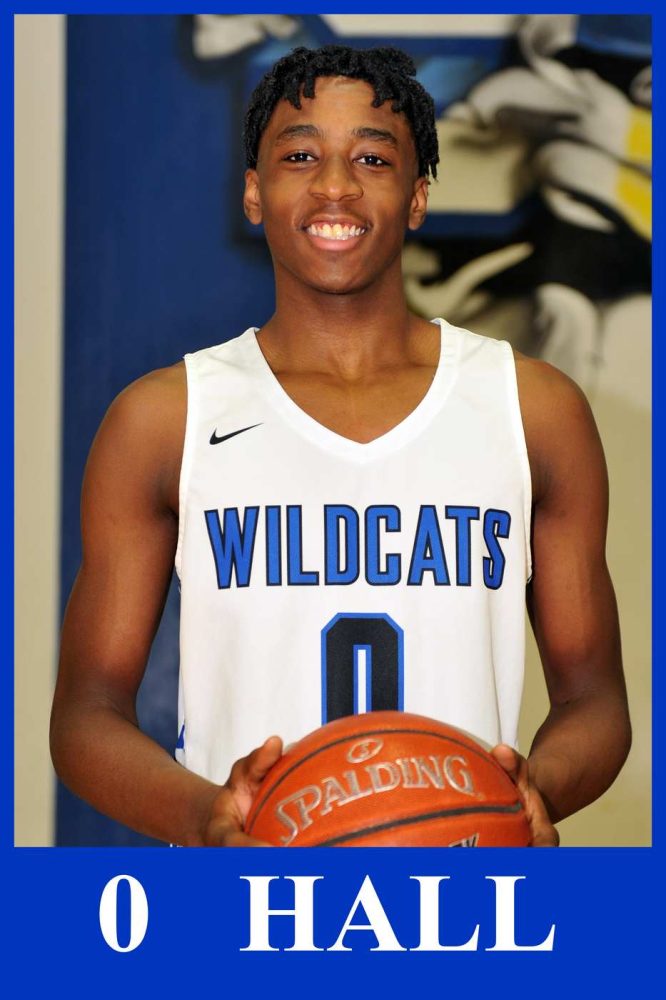 Coach Cipoletta agreed that the Wildcats have to go back to the road tournament mentality. It starts with a road contest Tuesday at Greenville. Coach Cipoletta said the Wildcats will be catching the Lions at the their best. Greenville soundly defeated Mount Pleasant on Friday. Quin Anderson is lighting it up according to Coach Cipoletta. Coach Cipoletta hopes to get Day Day Hall back for the Greenville contest. Coach Cipoletta said every district road contest is at a tough place to play.
Lady Cats Basketball Assistant Jeremy DeLorge Discusses Lady Cats Big Win Over Lindale Friday
Lady Cats Assistant Basketball Coach Jeremy DeLorge, on KSST Radio and Cable Channel 18's Saturday (January 26) Morning Coaches Show, said the Lady Cats 62-21 victory over Lindale Friday at home was amazing and a good solid team game. He said the Lady Cats got out to such a quick lead, it allowed Lady Cats Coach Brittney Tisdell to substitute early in the game.
Coach DeLorge said the Lady Cats younger players get valuable experience due to minutes on the court. He said the Lady Cats placed three players in double figures with Sadavia Porter with 19 points, Autumn Tanton with 13 points and Danielle Godbolt with 12 points. Coach DeLorge was also pleased to see junior Latavia Smith score 7 points off the bench. Sophomore Kerie Wright also got valuable playing time according to Coach DeLorge. He said the Lady Cats got 22 big steals with Porter getting 7, Tanton 4 and Kate Womack 3. Coach DeLorge said Womack was a valuable player off the bench because she can play so many positions.
He was very impressed with the Lady Cats defense against the Lady Eagles as they allowed only 21 points over four quarters. He said the Lady Cats held Lindale to less than 20% shooting. Coach DeLorge said the defensive effort was on of the Lady Cats best of the season.
Next the Lady Cats have a district rematch at Greenville Tuesday at 6:15 p.m. The Lady Cats are now 4-3 in district play and 22-6 for the season.