Bringing a background of performing arts as well as homeschool skills, Kenya Duffey Chaffer and her husband Charles Chaffer have opened a first-of-it's kind school in Sulphur Springs. On Tuesday January 29, 2019, the Hopkins County Chamber of Commerce held a ribbon-cutting at Chaffer's Place Academy and Arts located near downtown at 410 Main Street. Kenya and Charles opened the doors of their building to a host of friends and family who came to welcome the new business.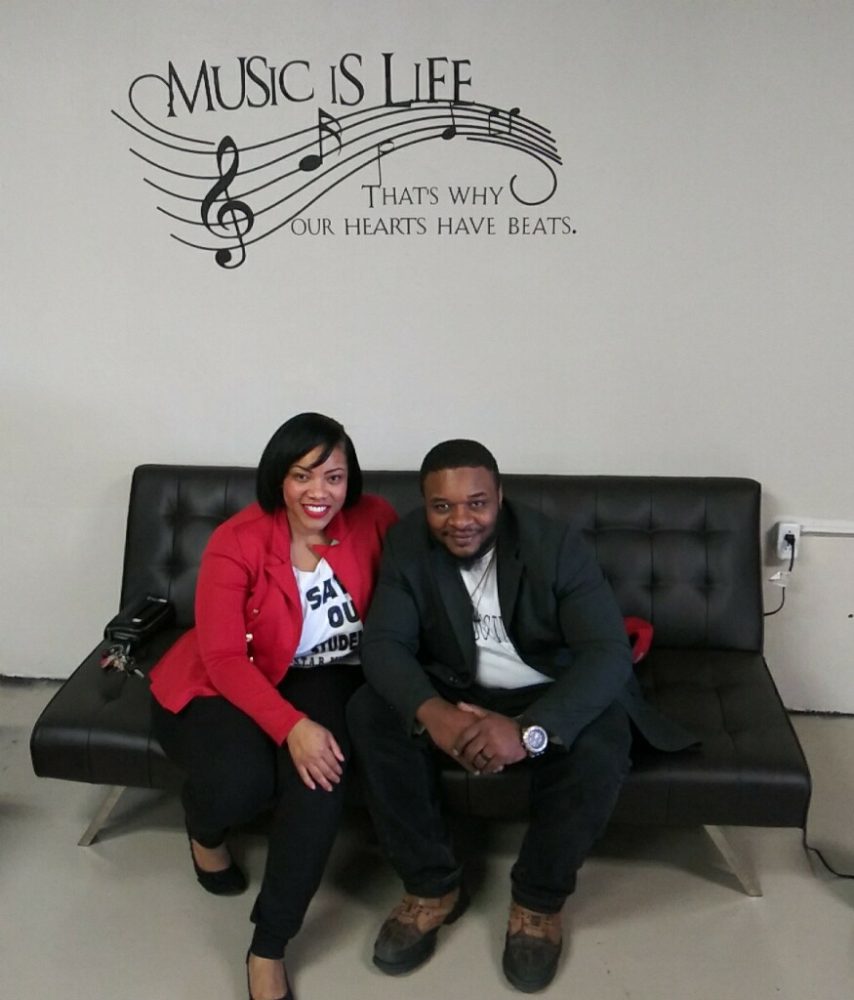 Always a singer, Kenya was raised in Sulphur Springs and found a career in gospel and other genres of music. After some years making appearances for audiences around the country with their big band, the couple began to dream of starting a school to encourage youth to make good use of their natural talents. Kenya also had successfully homeschooled her children, so including that became another part of their dream. A Grand Opening of Chaffer's Place will be announced in February when the public will be invited see the completed facility.
Classes are now forming for ages 7 and up in Homeschool Curriculum with a Bible Core. Music classes, clinics and private lessons for youth and adults will be offered in Vocal Training and Coaching, Drum lessons and Beginner Piano. For more information, phone 470-848-2246.