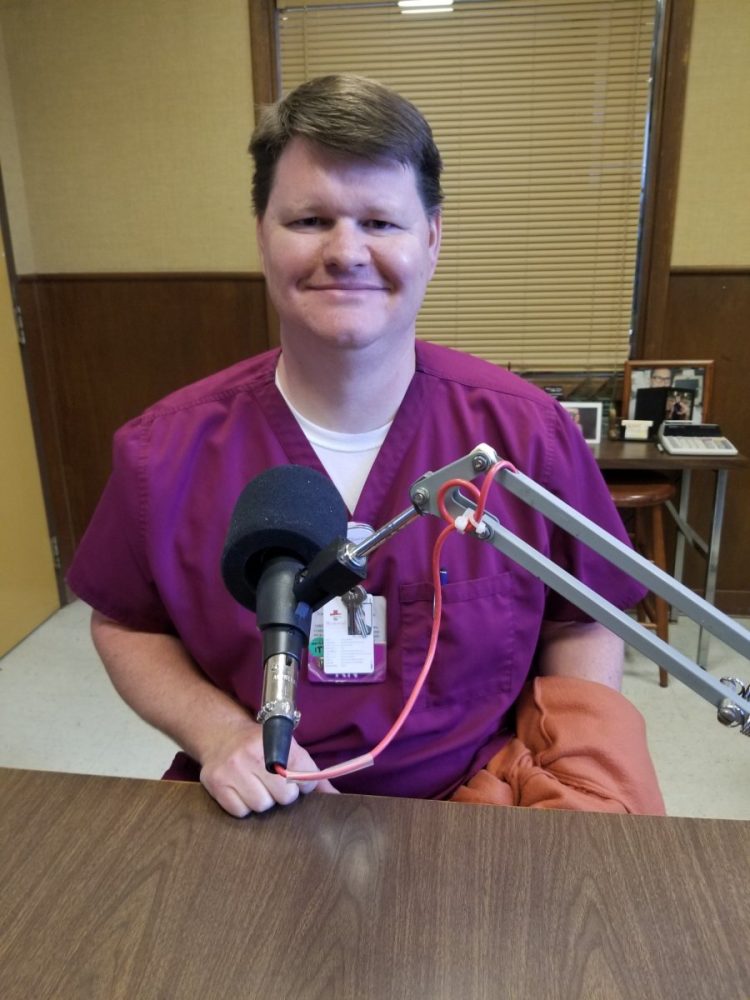 Ben Pegues is an RN at CHRISTUS Mother Frances Hospital and works daily in the Infection Control department of the hospital. Not a bedside nurse, Ben and his colleagues in Infection Control are a team on the lookout for infection in every department of the hospital, from surgeries to ICU and of course, with infectious diseases like the Flu. During a KSST Morning Show interview, Ben gave some insight into where we stand locally this Flu Season. He reports that as of this week, there have been 268 cases of Flu reported in hospitals and clinics in Hopkins County, compared to 868 at this time in 2018. Additionally, Ben gave some tips on avoiding becoming a Flu victim this season.

Because Flu strains are transmitted mainly from person to person through droplets made when coughing or sneezing, talking and touching, the three top preventive practices are:
Get a Flu shot. It's never too late to get your Flu shot! If you didn't get yours back in the Fall, do so now. Babies can receive a Flu shot under care of a Pediatrician, and the elderly may need a high-dose Flu vaccine.
Good hand hygiene is vital. That means frequent hand washing with soap and water, washing for at least 15-30 seconds. Or use an alchohol-based hand gel.
Avoid crowds during Flu season. And whenever you cough or sneeze, do so into a tissue or the crook of your sleeve. Make this a year-round habit.
Don't know if your symptoms are that of Flu or just a cold? Body aches and fever indicate Flu. And if you suspect the Flu, STAY AT HOME! until you have been fever-free for at least 24 hours.
There is more than one strain of Influenza which may affect us in Hopkins County and for which you may have been vaccinated against. Flu season runs from October 1 until March 30. At the end of Flu season, the CDC, Centers for Disease Control, analyzes all data provided from hospitals and clinics around the world, and creates a strategy to battle next year's strains.
As an Infection Control team member, it's Ben's job to report weekly to CDC of the positive cases of Flu at work in Hopkins County. Making up the rest of the team is Kari Draper, Director of Infection, Quality and Risk, Cheyenne McClung as Accreditation Co-ordinator and Jodee Miller as Quality Coordinator. It's good to know that the Infection Control team at CHRISTUS Mother Frances Hospital is on the job year-round and especially through Flu Season!