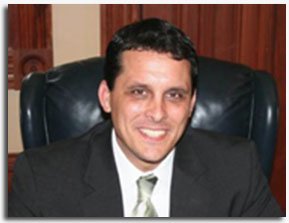 The Hopkins-Rains Retired School Personnel invites all retired education personnel in the area to attend a meeting on Tuesday, January 8 at 10:00 am at The Oaks Bed & Breakfast, 516 Oak Avenue in Sulphur Springs, Texas.

Chris Brown, Executive Director of Ark-Tex Council of Governments, will present a program about services for seniors offered through ATCOG, and answer questions from the audience.
The Ark-Tex Council of Governments provides services to seniors in our area that promote quality of life and quality of care. It should be extremely helpful to know the range of their services– for ourselves, friends, neighbors, and family. Examples of services include:
Benefits Counseling Program – Provides assistance to seniors 60 years of age and older and Medicare beneficiaries of any age concerning their public benefits and entitlements.
Care Coordination – Assesses the needs of people 60 years of age and older and then coordinates local resources to support an individual's highest level of functioning.
Caregiver Support – Assesses needs of caregivers and then coordinates available support services.
Information, Referral, and Assistance – Provided to callers to identify and link with the appropriate service agencies
Nutrition – Serves nourishing meals at site locations and/or delivered to home-bound seniors.
Long-Term Care Ombudsman – Advocates for residents of long-term care facilities (nursing homes and assisted living facilities).
Senior Centers – providing organization and provision of support services and recreational and group activities for the older person. Serves nourishing meals on site.
Transportation – Offers transportation to nutrition sites, local medical services, and social service agency appointments.
For more information about Hopkins/Rains Retired School Personnel, contact Marilyn Powers at [email protected]