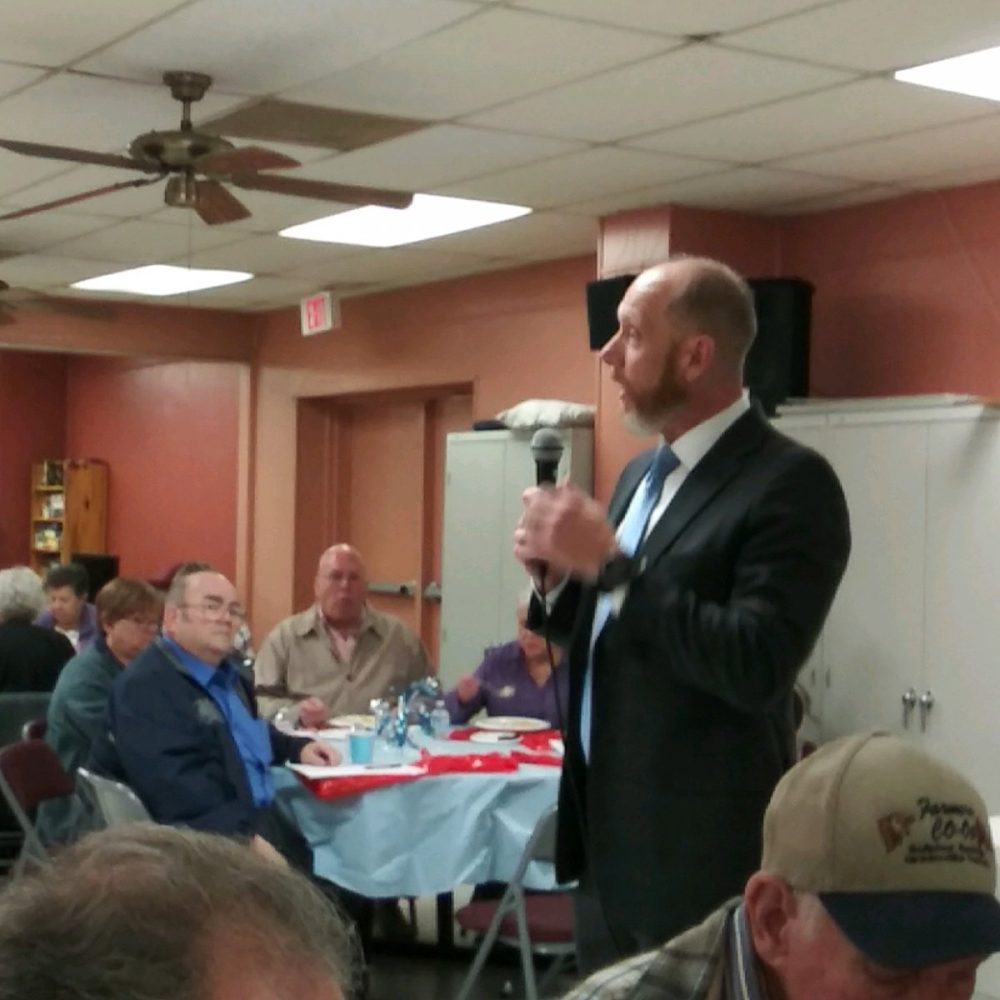 The approximately 100 persons who attended "Law School Lunch" on January 14, 2019 asked questions and got answers about the importance of having a will to delegate their final wishes. What they learned is that a do-it-yourself will written at home can actually be a valid document if worded properly. They also learned some things not to do when preparing this most important of final legal documents.
During the free noon-time event at the Sulphur Springs Senior Citizens Center, Attorney John Ross, Senior Law Partner at Ross and Shoalmire Elder Care Attorneys of Texarkana, Texas addressed both myths and truths about the making of a will. It is possible to create a valid handwritten will, called a holographic will, as long as you avoid errors that might render it invalid. No matter the person's age or mental state, there are three major requirements for the individual at the time that they wish to make a valid will:
Does he/she know who their people are? (the person or persons whom they wish to bequeath money or property to)
Does he/she know what their stuff is? (are they aware of the money, property or possessions they wish to bequeath)
Is he/she able to formulate their wishes in their own handwriting? (to be valid, the entire handwritten will must be in the person's own handwriting and need not be notarized) .
Some basic tips in creating your own will include: In naming a beneficiary, do not state "my wife", "my husband" or "my children" because over the course of time, spouses may change or the number of living children may change. Another tip: Make sure your will is up to date and be more specific about bequeathing "my house on the lake" or "my life savings" Why? Because with the passing of time, the home you leave may have changed or the dollar amount of your savings may grow or shrink, depending on circumstances. (example: your $100,000 savings may be diminished after a few years spent in a nursing facility) You may wish to update or correct your specific wishes as well as the beneficiaries of your property.
Much more about making a will can be obtained from a free consultation with Ross and Shoalmire Elder Law Attorneys, or rossandshoalmire.com