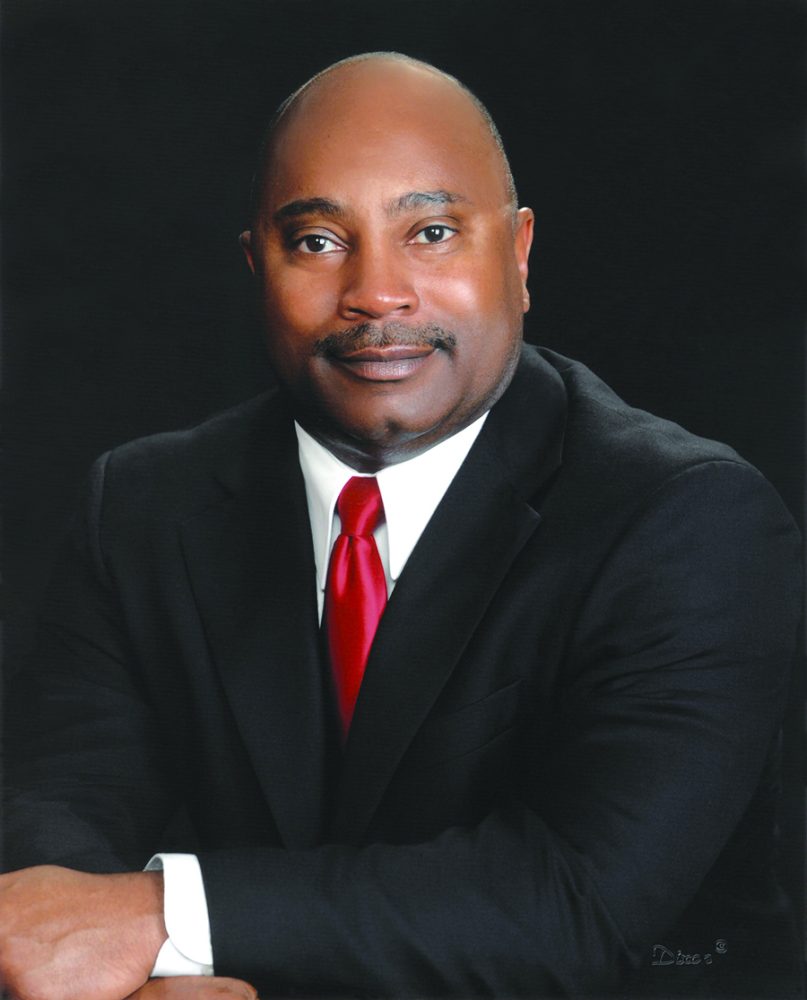 Kenneth Webb, Director of Student Services at Paris Junior College, has been named as the Chairman of the 2018 PJC Annual Fund.
"Paris Junior College and this community has been my life for the last 30 years and I consider it an honor to serve as the chairman for the 2018 Annual Fund Campaign," Webb said. "I have had the pleasure of watching three decades and two generations of students come onto our campus not certain where their education could take them and leave here prepared to face the next step in their lives. Knowing the annual fund will support unmet needs, scholarships,future plans and help students in need, I encourage all alumni, former students and friends of the college to consider a gift to this worthwhile cause. I enjoy trying to make a difference, even if it may be on a small scale."
"It is such an honor to have Kenneth Webb leading our Annual Fund Campaign," said PJC President, Dr. Pam Anglin. "Having the opportunity to work alongside Kenneth for the last 15 years, I know he is always looking for ways to help others andthrough the Annual Fund campaign, we will have a tremendous chance to bringgifts to help students in a variety of ways including scholarships, unbudgeted needs and the College's master plan. Our chairman understands the need for additional resources to strengthen the mission of 'being the educational provider of choice for our region.'"
Webb  is a 1983 graduate of PJC and returned to the campus immediately upon graduation from the University of Louisiana-Lafayette in 1988. His initial duties at the College was as Residence Hall Supervisor before being named director of student services. He later earned his master's degree from Texas A&M University-Commerce. 
Webb's daughter, Karen, is married to Widlord Thomas. Son McKenzie Webb is a senior music major at the University of Texas at Arlington. He has one grandson, one-year-old Widlord David Thomas.
The 2018 campaign marks the sixth year of the drive, which has been a tremendous success each of the past five years. The 2017 campaign raised $221,494. Since the inception of the Annual Fund, over $1.9 million has been gifted to Paris Junior College or the PJC Memorial Foundation.
"I amexcited and grateful to Kenneth's willingness to lead this year's campaign,"said Derald Bulls, PJC's Director of Institutional Advancement/Alumni Affairs."He is well-known and well-loved throughout the community and student population and has a proven record as a strong financial supporter of past PJC Annual Fund campaigns and numerous efforts in the community. Kenneth is someone who practices what they preach regarding support of the College and the community." 
Webb received unprecedented dual honors this year from Phi Theta Kappa, the international two-year college honor society. In March, he was inducted into the PTK Texas Hall of Honor for College Administrators. Webb then was named a Distinguished College Administrator at PTK Catalyst 2018, the international annual PTK convention in Kansas City, Mo. Receiving both honors in the same year is rare.
He currently serves on the Board of Directors of the Boys and Girls Club,Breakfast Optimist Club, and a deacon at Oak Hill Baptist Church, Arthur City.He has also been involved with the Children's Advocacy Center, Love Civic Center Board, Lamar County Chamber of Commerce, Habitat for Humanity, CASA for Kids, and United Way of Lamar County.
The PJC Annual Fund Campaign is kicking off with a mailer that should be in homes very soon. For more information on PJC's Annual Fund Campaign, contact Bullsat [email protected] or903-782-0276.