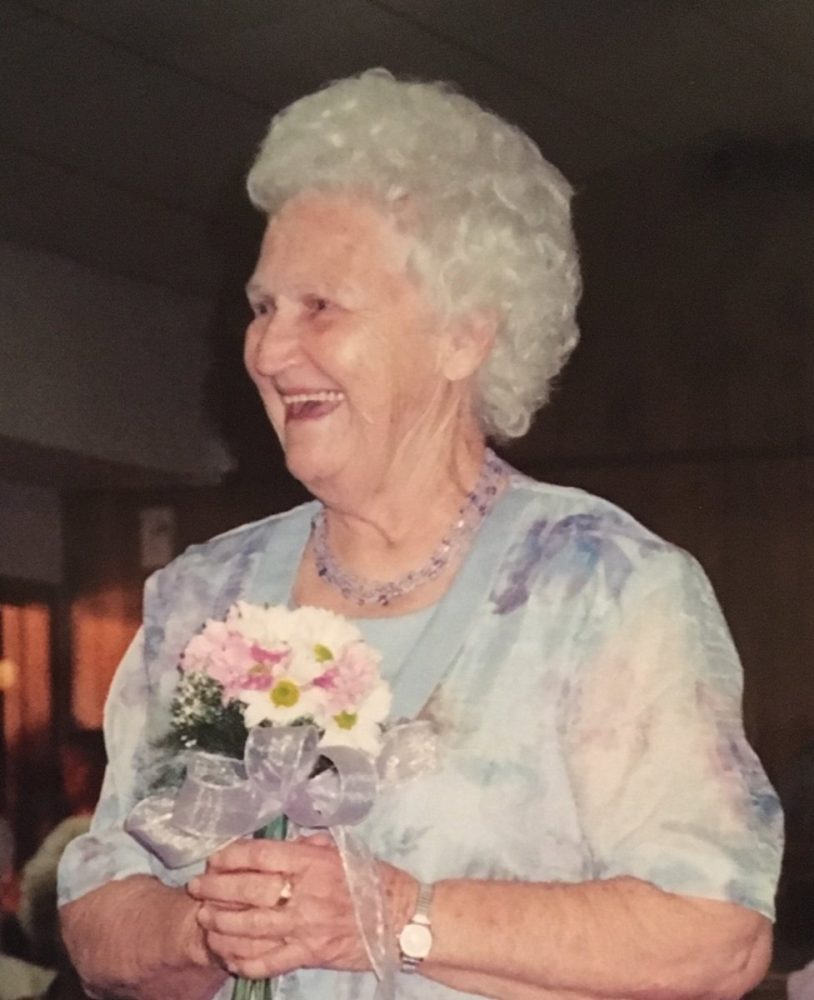 Mrs. W. Grace Berger, age 87 of Mt. Vernon, passed away on Sunday, December 30th, 2018 at her home in Mt. Vernon. She was born on April 17th, 1931 in Baytown, Texas to the late Bowman Messer and Edmae Garvin Messer. She Housewife and member of MVT Oasis Fellowship.

Grace was preceded in death by her parents, one sister, Loretta McDaniel and one brother, Robert "Bob" Messer.
She is survived by her husband of almost 70 years, John David Berger Sr, sons, John David Berger, Jr. of Mt. Vernon, Bobby Berger and his wife,Alice of Mt. Vernon; daughter, Joyce Kirby and her husband, Edward of Mt. Vernon; seven grandchildren, five great grandchildren and one great great grandchild.

Visitation will be held on Saturday, January 5th, 2019 from 10:00 am to 11:00 am at MVT Oasis Fellowship. Funeral Services will be held on Saturday, January 5th, 2019 at MVT Oasis Fellowship at 11:00 am, Bro. Bobby Berger conducting, interment will follow at Purley Cemetery.