"The Write Stuff" is a Class for Area Home-School Students Through Age 15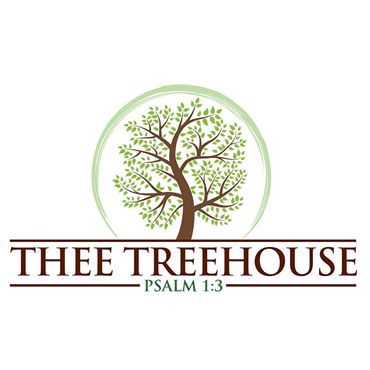 "The Write Stuff" is a creative writing class at Thee Treehouse Christian Homeschool located in the Yantis area. During 2018, this class produced an anthology of works, entitled "Tales From Thee Treehouse". It is a published work by 12 young students ranging in age 8-14. Three of these students appeared on the KSST Good Morning Show with Enola Gay to talk about the focus of the 2018/2019 school year's writing. They are working predominately in fiction and non-fiction areas, concentrating on current events and causes, persuasive writing and speaking, as well as editing. Also, a new Digital Storytelling class has been introduced for The Write Stuff students. They are learning to portray their original stories in video or comic strip style, adding voices, music, illustrations, photos and animated avatars. The students are also composing Public Service Announcements, jingles, and Christmas Wishes to the World.
Phil began writing when he was 7 or 8 years old, and his first work was a poem. Kasey and her younger siblings began keeping journals of their family trips and the places they visited. Later, after Kasey got involved at Thee Treehouse, she looked back at her early writing efforts and realized she has come a long way already on her writing journey. Presley likes poetry best because it allows her to express emotions and feelings. Current events on an array of topics comprise a large part of each week's studies for these young publishers. Kasey selected "The Trash Crisis" to write about, and her research revealed that trash is a problem in all nations of the world. She stated "For example, even Jamaica, which we think of as a paradise, is now affected by a brown scum residue covering the white sand floor of snorkeling areas, and by refuse floating in the water. Everywhere, the plastic and styrofoam in popular containers are littering the planet's landscape and bringing harm to wildlife and nature".
According to Creative Writing teacher Sharon Feldt, in 2019, her students will begin compiling an anthology of their most recent works. This will be the second collection of their writings, but the 2019 version will be larger and will feature color photographs and illustrations. Remember, the Anthology I from 2018 is in it's second printing and can be purchased for $15, with proceeds to benefit Thee Treehouse school. Additionally, the class will sponsor "The Math Store" inside the Yantis Cafe on Saturday December 8 from noon til 4pm. This store will have handmade items, organic goat milk soaps, natural fruit butters and jams, custom handmade signs, clay diffusers and much more, made by students and their family members. Sale of the unique items also benefits Thee Treehouse, or charities which the students have selected. Find out more on facebook, at theetreehouseyantistx