Both the Saltillo Lions and Saltillo Lady Lions picked up varsity wins at Campbell Tuesday evening (December 18).
The Lions topped Campbell, 52-48 and the Lady Lions won in dramatic fashion, 39-38. The Lions got off to a good start but had to hang on to win at the end. The Lions led 13-7 after one quarter and 28-19 at the half. Campbell outscored the Lions in the third quarter, 13-7 to cut the Lions lead after three quarters to 35-32. In a tight fourth quarter, the Lions outscored Campbell by one point to take the four point win. Chris Boekhorst led the Lions with 22 points. Matthew Gurley had 15 points. Ben Moore added 12 points. Levi Hoover scored 2 points. The Lions improved to 11-6 for the season. The Lions play next in a Boles tournament on Thursday, December 27.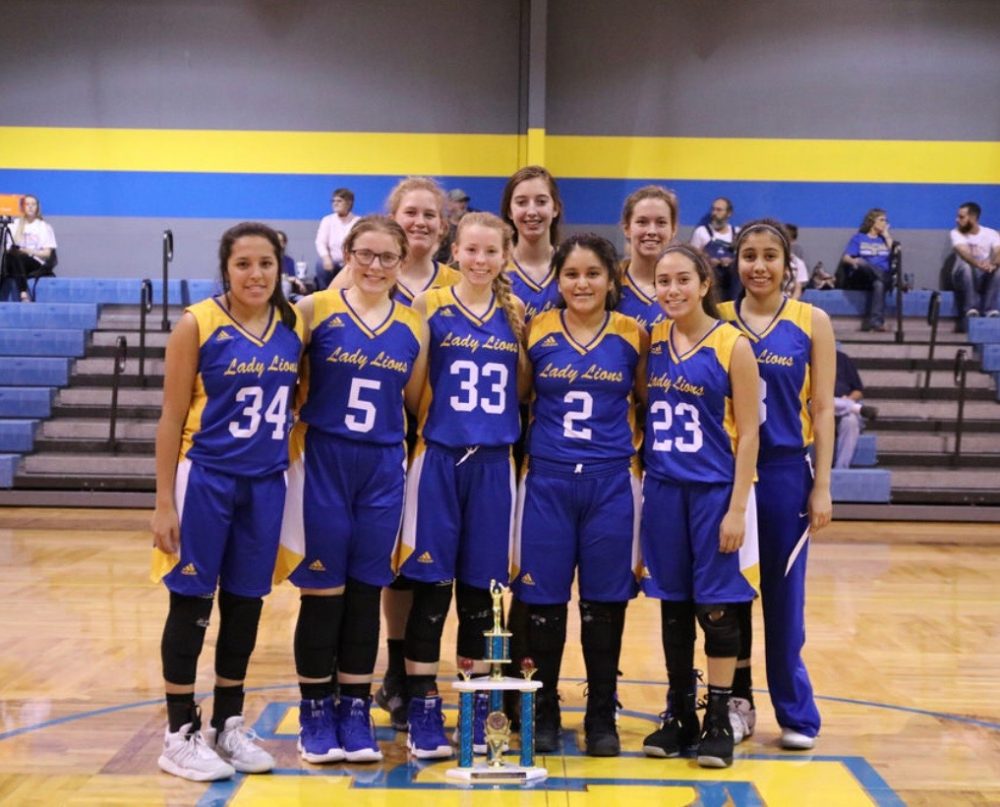 The Lady Lions won their game against Campbell when Anna Reeder hit a buzzer beater off of an assist from Chandler Bain. The game was close all the way. Campbell was up 8-6 after the first quarter. The Lady Lions went up 13-12 at halftime. The two teams matched each other point for point the rest of the way. Bain had a team high 21 points for Saltillo. Lorena Castro scored 5 points. Maddy Smith had 4 points. Jocelyn Ochoa scored 3 points. Reeder had 2 points. The Lady Lions are now 12-8 for the season. They too will play next in a Boles tournament that will run from December 27-29.