Saltillo Lady Lions Defeat Union Grove; Lions Campbell
Saltillo Lady Lions Basketball 47, Union Grove 39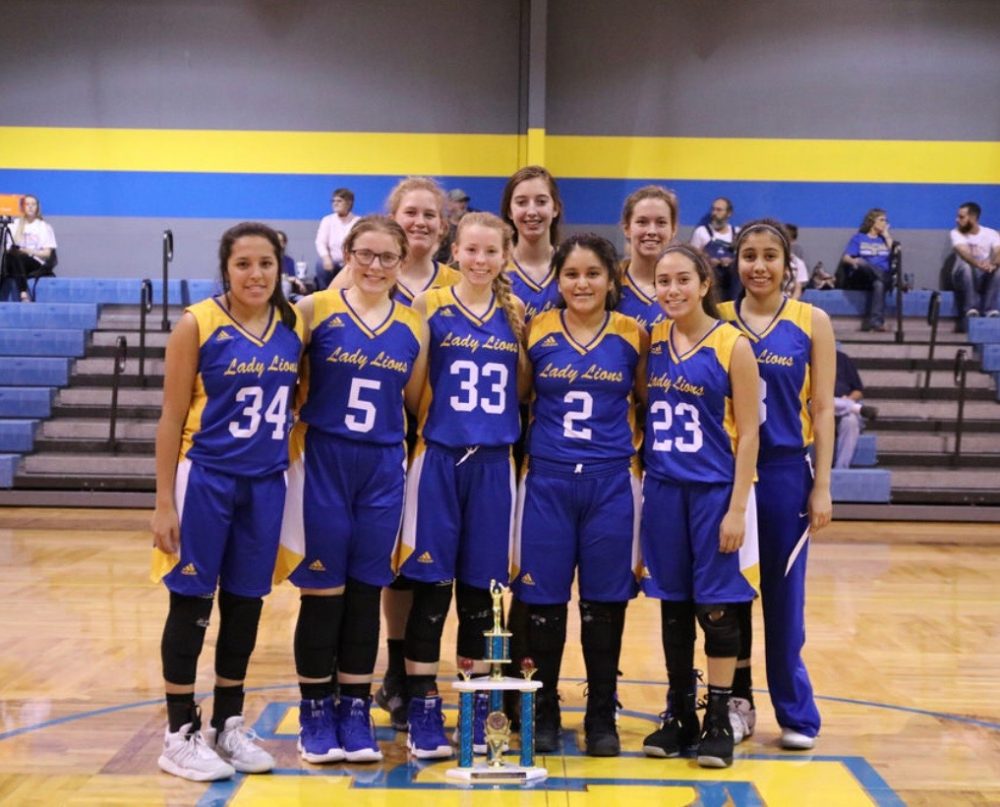 The Saltillo Lady Lions, playing at home, pinned the first loss of the season on the #15 ranked team in Class 2A as the Lady Lions defeated Union Grove, 47-39 Friday (December 7). The Lady Lions had a slim 18-17 lead after the first quarter. Union Grove surged into the lead at the half, 25-23. Saltillo used a big third quarter to go back up 37-31. The Lady Lions also outscored Union Grove 10-8 in the fourth quarter. The Lady Lions had four players in double figures in scoring. Maddy Smith had 13 points, Chandler Bain and Jocelyn Ochoa scored 11 points each. Anna Reeder had 10 points. Kristina Wade scored 2 points. The Lady Lions improved their season record to 9-8. The Lady Lions play Bland next Tuesday.
Saltillo Lions Basketball 56 Campbell 32
The Saltillo Lions' basketball team won their second game in the Freeman Parish Tournament in North Hopkins on Friday (December 7). The Lions defeated Campbell, 56-32. The difference in the game occurred in the third quarter as the Lions outscored Campbell, 30-4. Campbell led after one quarter 8-6 and at the half, 18-16. After the Lions' big third period, Saltillo went up 46-22. Both teams scored 10 fourth quarter points. For the Lions, Chris Boekhorst had a team high 25 points. Ben Moore had 14 points. Matthew Gurley scored 12 points. Stephen Marroquin and Levi Hoover had 3 points apiece. The Lions improved their season record to 8-4.