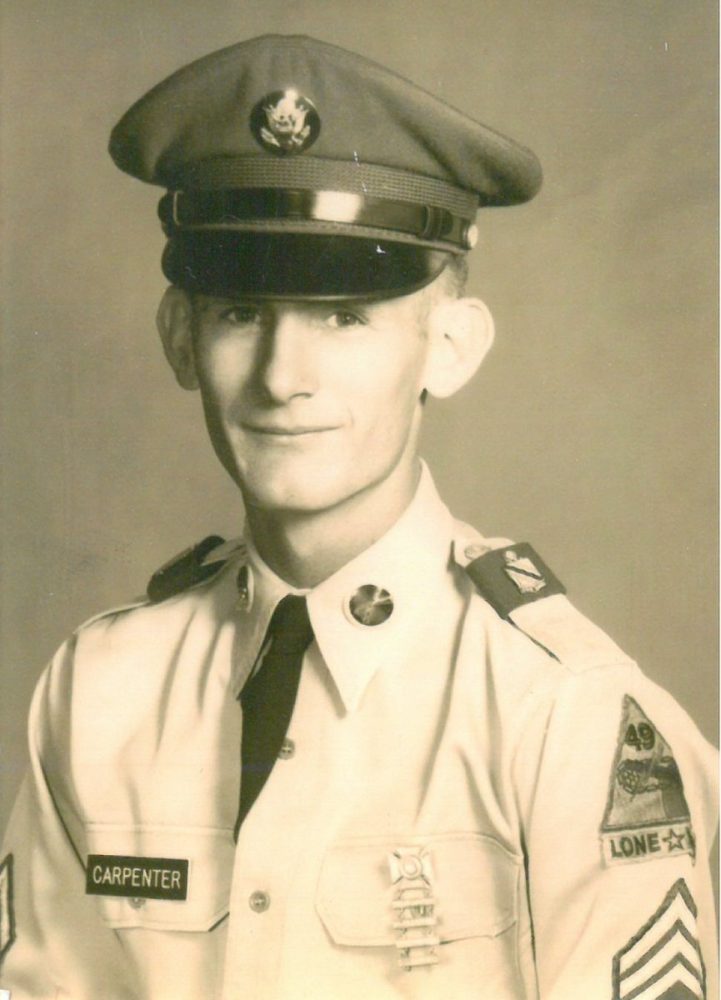 Funeral Service for Robert Lee Carpenter, age 83, of Sulphur Springs will be held at 11:00 A.M. on Monday, December 31, 2018 at First Baptist Church, Sulphur Springs with Dr. David Hardage officiating and Rev. Fred Lewis assisting. Interment will follow at Pleasant Grove (North) Cemetery with John Campbell, Ricky Berry, Joe Dan Kennedy, Clayton McGraw, Dustin Oliver and Dick Pogue serving as pallbearers. Visitation will be held from 9 to 11 A.M. prior to the service at First Baptist Church. Mr. Carpenter passed away on Thursday, December 27, 2018 in Sulphur Springs, TX
Robert was born on August 25, 1935 in Commerce, Texas to Robert Lee Sr and Mildred Carpenter. He married Barbara Ann Campbell on March 8, 1959 in the Mt. Sterling community. Robert served in the US Army. He worked for the TxDOT. Robert was a member of First Baptist Church, Sulphur Springs.
He is survived by his wife, Barbara; sons, Jeff Carpenter and Mark Carpenter; daughter, Leann Oliver and husband, Dustin; grandchildren, Beau Carpenter, Kasi St. John, Jordan Oliver, Aubreigh Oliver, Matthew Carpenter, Rowdy Carpenter, John Carpenter, Nick Carpenter, Sarah Sheer-Bloyed; six great grandchildren; sister, Mary Ann Chapman
He will be remembered as being the best granddaddy ever!
Robert was preceded in death by his parents.
Memorials can be made to the Hopkins County Veterans Memorial, PO Box 533, Sulphur Springs, TX. 75483 or Beckham Baptist Church, 1879 County Road 4760, Sulphur Springs, Texas, 75482
Arrangements are under the direction of Murray-Orwosky Funeral Home