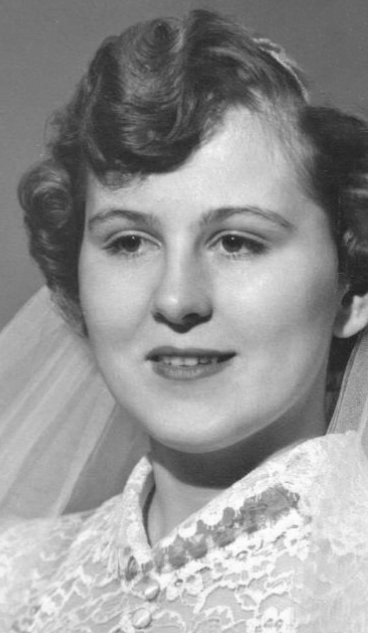 Memorial service with military honors for Martha "Sue" Chubb, age 85, of Sulphur Springs will be held at 10:00 A.M. on Friday, December 28, 2018 at Murray-Orwosky Funeral Chapel with Rev. Ron Byrd officiating. Mrs. Chubb passed away on Tuesday, December 25, 2018.
Martha Amelia Kassl Chubb was born on July 1, 1933 in Chicago, Il to Vincent and Milada Kassl. She married John Mason Chubb on February 6, 1954 in Chicago, Il. Martha served as nurse in the United States Navy. She was a member of Wesley Methodist Church in Sulphur Springs. Martha loved to read, was an outstanding cook and baked when she was able to. She also enjoyed playing dominoes, word connect and solitaire. She absolutely loved Christmas and was bound and determined to live until Christmas and she did. She listened to us all open presents, then she drew her last breath and went to be with Dad in heaven. She loved her kids, grandkids, great grandkids and puppies.
She is survived by her four children, John Mason Chubb, Jr. and wife, Denyse, Patricia Ann Williamson and husband, Rick, Diana Lynn Beverly and Betty Sue Gooch. She has 10 grandchildren, Heath Mikulec, Bubba Mikulec, Marissa Mikulec, Taysha Martin, Toyah Beverly-Brown, Matthew Chubb, Chance Gooch, Tyanna Beverly, Bryan Chubb, Tiffany Chubb; seven great grandchildren, Mason Mikulec, Mattie Mikulec, Mariah Mikulec, Liani Chubb, Dawson Martin, Milada Martin and Baby Mikulec due in March; sister, June Czarnecki; brother, Larry Kassl.
Martha was preceded in death by her parents; her husband, John "Jack" Chubb; brothers, Vincent Kassl, Laddie Kassl, Eddie Kassl, Richie Kassl; sister, Emily Gawerecki.
Arrangements are under the direction of Murray-Orwosky Funeral Home