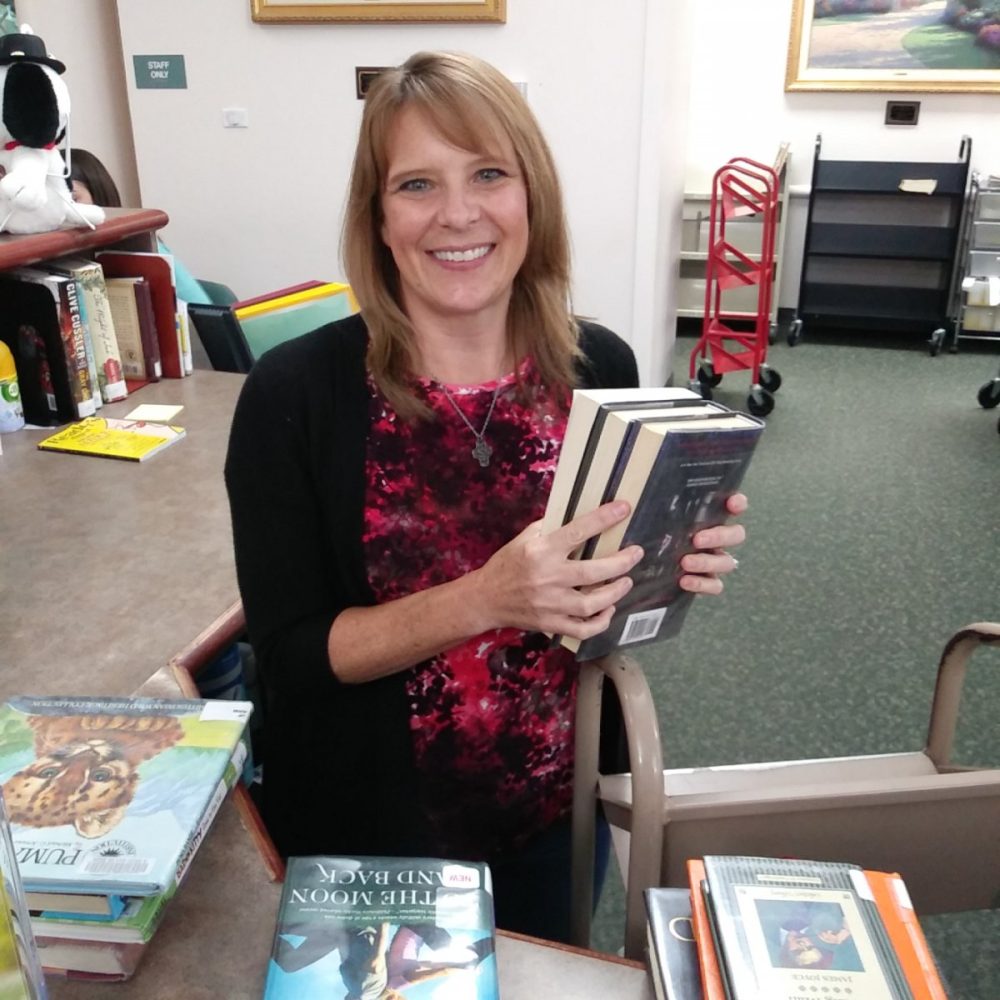 Raquesha Sneed is the first Sulphur Springs resident to earn her high school diploma through the Career Online High School program at Sulphur Springs Public Library. The library partnered with Gale, a leading provider of library resources anda Cengage company, in September 2017 to offer the innovative program in an effort to help the city's 21% of adults who lack a high school diploma.
"I feel so positive about myself, my life and my future," said Raquesha Sneed, age 31 Raquesha had dropped out of high school because she was tired of seeing the others pass classes and wondered why she had so much trouble. Over the next 10 years, she attempted to get her GED,but just could not stay motivated. When she saw this program, she knew she wanted her diploma bad enough to work harder than ever before. One year later, she has not only completed her high school but has earned an Office Management career certificate. She plans to look into continuing her education because she says nothing can stop her now.
"After looking at the dropout statistics of Hopkins County, I knew this program could change lives.Friends of the Library President, Trice Lawrence and I spoke to area businesses about the need for a program like this and raised enough money to begin with twelve Scholarships."said Hope Cain, Director.Sulphur Springs Public Library awards scholarships for Career Online High School to qualified learners looking to earn a high school diploma and advance their careers. Once enrolled, Career Online High School pairs each student with an Academic Coach, who offers ongoing guidance and encouragement, evaluates performance, and connects the learner with the resources needed to demonstrate mastery of the course material.
Classes are supported by board-certified instructors and students have 24/7 access to the online learning platform. Coursework begins in one of eight high growth, high-demand career fields (across a wide spectrum from child care and education to office management), before progressing to the core academic subjects. Students are able to graduate in as few as six months by transferring in previously earned high school credits but are given up to 18 months to complete the program.
"Raquesha's achievement is a great example of the direct social and economic impact libraries have on their communities, and Gale is proud to partner with them to make it happen," said Paul Gazzolo,senior vice president and general manager at Gale.
Residents can learn more about Career Online High School at Sulphur Springs Public Library 903-885-4926 or by visiting the library's web site www.sslibrary.org