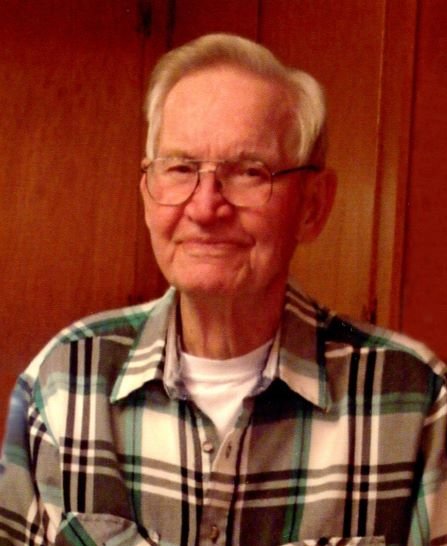 Mr. Lecil C. Johnson, age 90 of Winnsboro, Tx, passed away on Wednesday, December 12, 2018 in Winnsboro. He was born on December 11, 1928 in Cayuga, TX to the late Robert S. Johnson and Dorval Conard Johnson.
Conard was a retired Supervisor of Getty Oil and Chevron-Texaco. He Later Retired from the Winnsboro Independent School District. He was a veteran who served in the United States Marine Corp. He was a former member of First Baptist Church in Venice, LA and First Baptist Church in Belle Chasse, La. He was a longtime member of First Baptist Church of Winnsboro, TX.

He was preceded in death by his parents, Wife Hazel Marie Johnson, daughter Peggy Nell Rousselle and infant grandsons, Lyndon, Cody and Colby and brother, James Johnson.

He is survived by his two daughters, Jennifer Kennair and husband Don of Belle Chasse, LA and Connie Howie and husband Glen of Crowley, LA; brothers, Hal Johnson and wife Pat of Malakoff and David Johnson of Athens; grandchildren, Rebekah, Tamarah, Glen, Conard, Hope, Carley, Abigail and great grandchildren, Ruth, Lucas, Domenic, Tess Marie and Cooper; brother-in-law, Nolen Holcomb and wife Suzi of Stephenville and sister-in-law, Belva Holcomb of Grand Prairie. 

Visitation will be held on Saturday, December 15th, 2018 from 10:00 am to 11:00 am at First Baptist Church 200 W. Broadway Winnsboro, TX 75494. Funeral Services will follow at 11:00 am with Dr. David Rose conducting.
Interment will be at Lee Cemetery in Winnsboro.