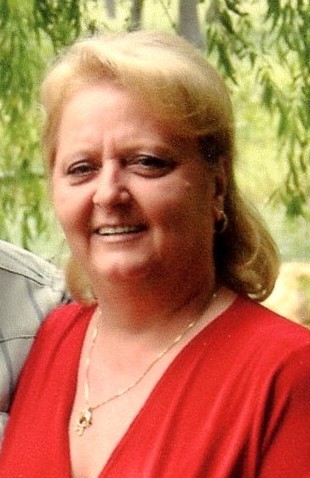 Judy Adair, age 62 of Hawkins, passed away on Saturday, December 22nd, 2018 in Tyler. She was born on September 6th, 1956 in Dallas to the late J.C. Gibson and Lois Maydell Pierce Gibson. Judy was a General Manager for Casa Ole' Mexican Restaurant, and was a member of First Assembly of God in Hawkins, Texas.
She was preceded in death by her parents, J.C. and Lois Gibson; brother, Clay Gibson; grandson, Jason Carmi Gibson; and nephew, Kyle Gibson. She is survived by her loving husband of eighteen years, Mickey Adair; sons, Jason Carmi Gibson & Clifford George Gillette; daughters, Angela Dale Sanders & Julia Michelle Sanders; brothers, Glenn Ray Gibson & Gary Don Gibson; sisters, Deborah Jean McCracken & Janice Patterson; 13 grandchildren, and 1 great-grandchild. 
Visitation will be held on Wednesday, December 26th, 2018 from 1:00-2:00 pm at Beaty Funeral Home 5320 S. State Hwy. 37 Mineola, TX 75773. Funeral Services will be held on Wednesday, December 26th, 2018 at Beaty Funeral Home Chapel at 2:00 pm with Bro. Don Majors conducting services. Pallbearers are Clifford Gillette, Tyler Moore, Jerry Moore, William Pace, Robert Gibson, Gabriel Garcia. Honorary Pallbearers are Eddie Noe, Jerry Adair, Glenn Gibson, Gary Gibson, Smittie Gear and Bro. Don Majors.