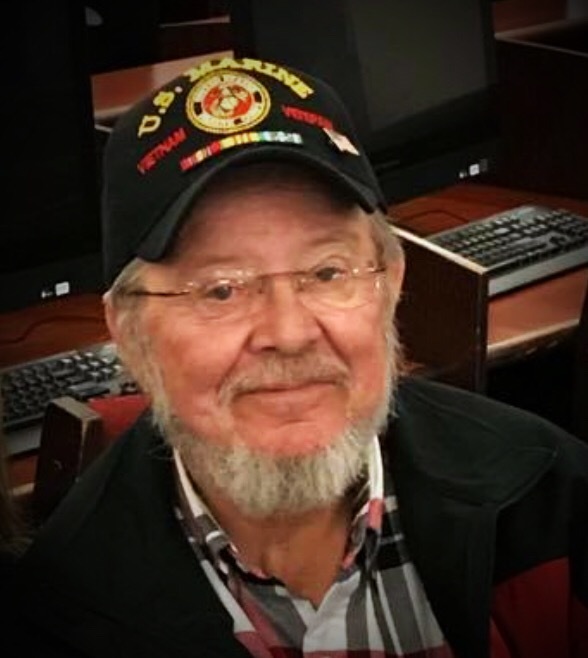 John Brent Davidson was born July 10, 1948 in Gladewater, Texas and passed from this life on December 23, 2018 while surrounded by his loving family. Mr. Davidson married his childhood sweetheart, Brenda Blackmon Davidson on November 8th, 1969 after honorably serving his country in Vietnam as a member of the United States Marine Corps. John was in the highway sign construction business throughout his career and he owned and operated James Davidson Construction Inc. with his late brother James Davidson. 
He is preceded in death by his brother and sister-in-law James and Doris Davidson, and son-in-law C.J. Willey.
Left to cherish his memory are his loving wife, Brenda of 49 years; three adoring daughters Kimberly Davidson, Tiffany Quinn and husband, Jarrod and Lacy Willey-Isaacson and husband, Todd. He was also affectionately known as Poppy by his six beautiful grandchildren, Pvt. John Kanon Wilson, Scotlyn Wilson, Brent Willey, Addison Willey, Taylor Quinn and Reed Quinn.
Visitation will be Thursday December 27, 2018, 5 pm – 7 PM at Beaty Funeral Home 5320 S St Hwy 37, Mineola, Texas 75773. Services will be held Friday December 28, 2018 at Beaty Funeral Home Chapel Mineola at 2:00 PM and interment will follow at Roselawn Memorial Gardens Cemetery.
In lieu of flowers, donations can be made to Texas Baptist Home for Children, 629 Farley St., Waxahachie, Texas 75165 or online gifts to https://www.woundedwarriorproject.org/ in memory of John B. Davidson.