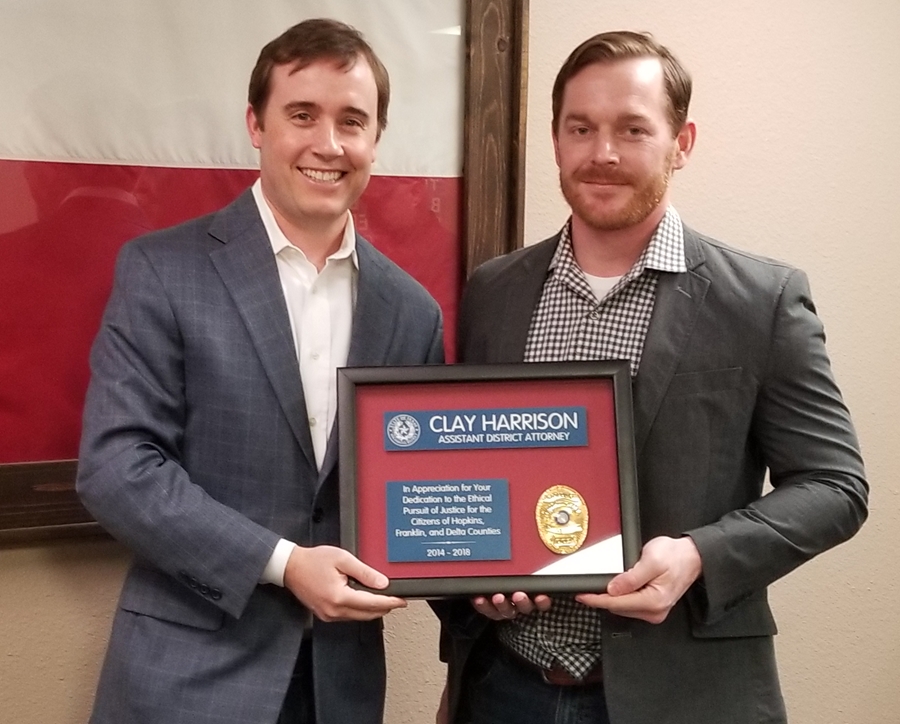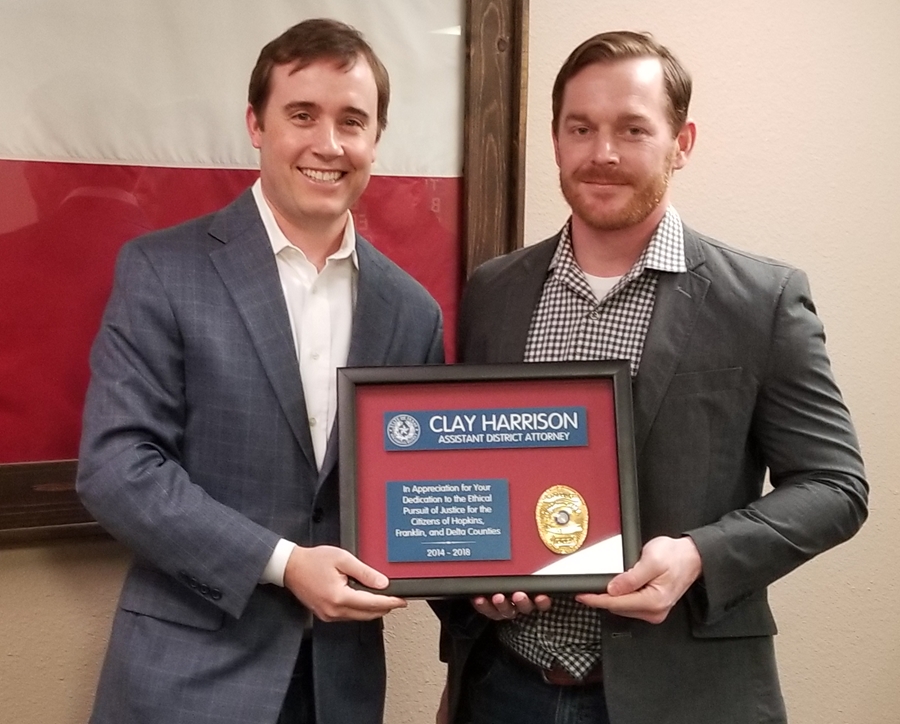 Friday afternoon at the District Attorney's Office Conference Room, DA Will Ramsay, local law enforcement, and others honored outgoing Assistant District Attorney Clay Harrison. Harrison, who has been with the DA's office for four (4) years, will be sworn in Tuesday, January 1st as County Court at Law Judge in Hopkins County.  District Attorney Will Ramsay presented a gift to Harrison for his work.
In presenting the gift, Ramsay said, "Clay Harrison could be working anywhere he wanted, but he chose to come home and serve the people of Hopkins County and the 8th Judicial District.  He is one of the most dedicated and talented attorneys that I have ever known, but, more importantly, he is ethical.  I can testify that Clay came to this DA's Office and made it a better place.  I will forever be thankful for that.  I know he will approach his new role as County Court at Law Judge with the same energy and integrity that he has shown us on a daily basis as a prosecutor."
In response, Harrison thanked local law enforcement for their work saying they enable the DA's office to do their job by providing the investigation and evidence needed to prosecute the cases. He also thanked Ramsay for being the best boss he has ever had noting his time as a military prosecutor and his good and not so good superiors there. Harrison said a good boss surrounds himself with good people and lets them do their job. He said Ramsay is that kind of boss.
Harrison will receive the Oath of Office as Hopkins County Court at Law Judge on January 1, 2019.