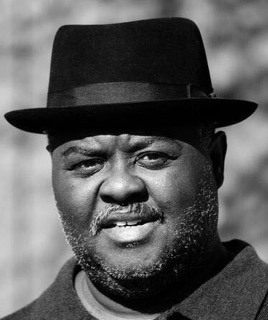 Frederick Weeks was born February 10, 1960 to the late Ruben and Harriett Weeks in Hopkins County, Sulphur Springs, Texas. He was added to the body of Christ at the age of twelve years under the late W.B.Jackson.
He attended public schools in the Sulphur Springs School System and graduated from Northwood University June 1993 with a bachelor's degree.
Fred also served in the United States Military Armed Forces Artillery Division for four years. He was discharged with honors.
Fred departed this life on November 28, 2018 at 9:50 p.m. at the Veterans Affair Hospital in Dallas, Texas from an extended illness.
He served as a minister for many years to several congregations in the East Texas area. His most precious accomplishment was serving as an Elder at his home church where he grew up, The Church of Christ on 154 M.L.K. Dr. in Sulphur Springs, TX.
He was united in marriage to Monica Denice Edmond on February 17, 1997.
He leaves to mourn his passing, his wife, Monica Denice Weeks, three sons, Travis Lamont Weeks (Debra) of Weatherford, TX, Erick Ruben Weeks of Sulphur Springs, Derrick DeWayne Weeks of Commerce, one daughter, Destinee Freneisha Weeks, one sister, Remona Hynson (Danny) all of Sulphur Springs, TX, one grandson, Travis Weeks (TJ) Jr. of Weatherford, TX,and a host of nieces, nephews, family, and friends.
Fred was preceded in death by his son, Andrew DeJuan Weeks, his parents, Ruben and Harriett Weeks, brothers, James Pruitt and Troy Weeks, and sisters, Billie Rose Young, Wanda Sue Alexander and Carol Ann Tatum. Funeral services will be held at 2:00 p.m., Saturday, December 8, 2018 at League Street Church of Christ. Interment will follow at East Caney Cemetery. Visitation will be held from 6:00 to 8:00 p.m., Friday, December 7, 2018 at West Oaks Funeral Home. Arrangements are under the direction of West Oaks Funeral Home.