Hopkins County Commissioners Court ended 2018 with a court session Monday morning, December 31st. The court made appointments and conducted routine business in their final session of the year. They approved the updated 2018 Official Road Inventory for Each Commissioner. When the court meets in 2019 two new commissioners will sit on the court.
The court recognized retiring County Clerk Debbie Shirley following 44 years of service to the county. Shirley became a Deputy Clerk in 1974 and was elected Clerk for the County in 1996.
Danny Evans and Mike O'Dell were honored for their terms of service on the court. Evans, Commissioner Precinct 4, was elected in 2003 and did not seek re-election. Joe Price will take the Oath of Office Tuesday for Commissioner Precinct 4. O'Dell, Commissioner Precinct 2, served two terms as a commissioner and did not seek re-election. Greg Anglin will be sworn in Tuesday for that seat on the court.
Members of the court honored Nathan Bailey for his service to the county as representative to the Texas Rural Rail Transportation District Board of Directors. They appointed Brad Johnson to replace Bailey.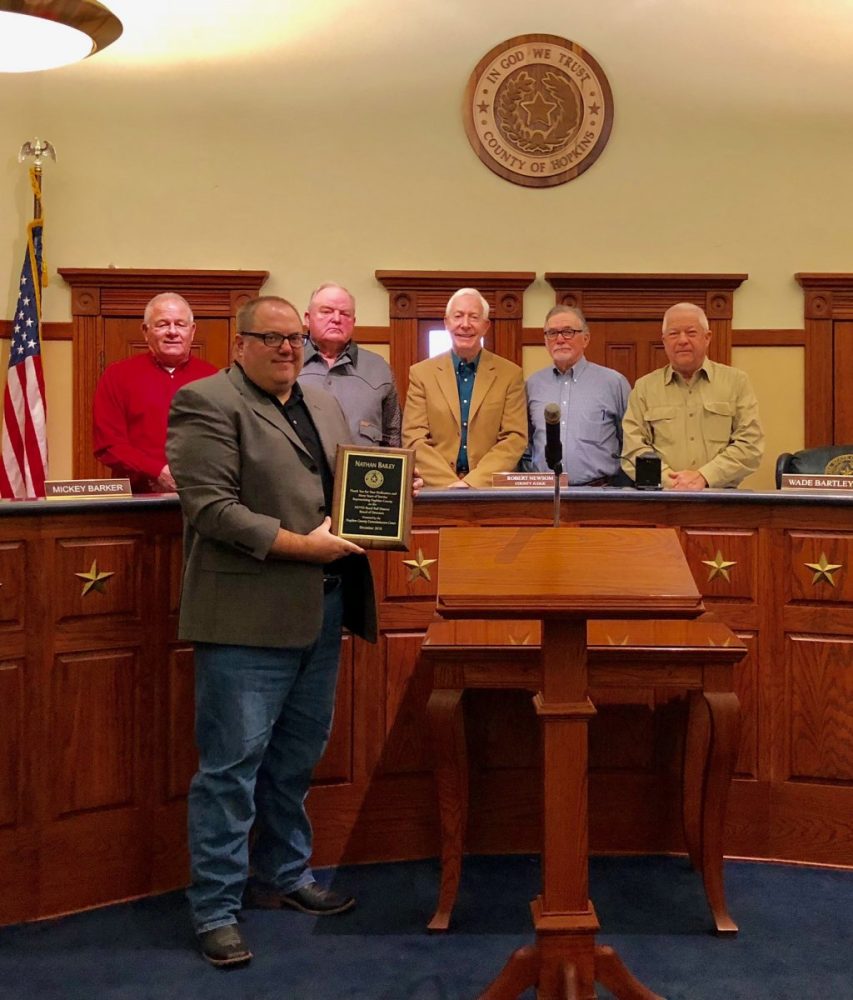 Adam Teer, Civic Center Manager, honored Jerry Dalton for 17 years of service to the civic center.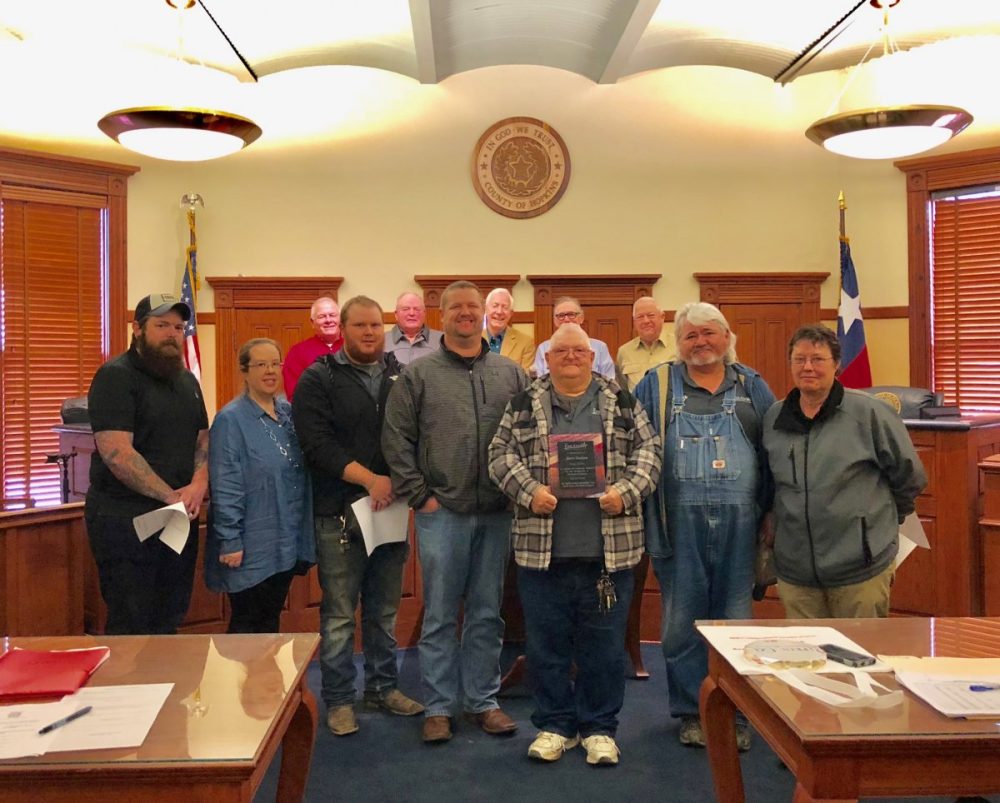 The court also appointed Charles Helm to the Civic Center Board of Directors.