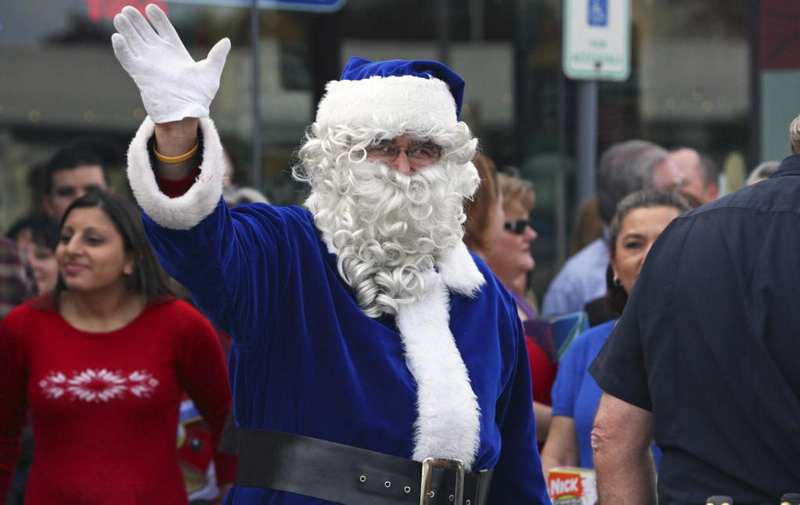 Although activity has been brisk at the Blue Santa barrels around town, the next phase of the 2018 Blue Santa Toy Campaign is about to start for Hopkins County. And it's a perfect chance for you and your family to get the personal one-on-one experience of giving to a needy local cause. 
On the Lowe's parking lot Monday December 3 and Tuesday December 4 from 7am til 7pm, Blue Santa volunteers and local law enforcement will create and monitor a drive-thru lane for persons wanting to donate new, unwrapped toys. During these two time frames, you can pull through the drive-up area and hand off toys to be distributed to local children whose qualifying families have registered for assistance. Toys, dolls, trucks, books and all kinds of items for babies and young children are needed. For teens up to age 16, personal care items, grooming sets, small electronics, music, gift cards, etc are popular items. Checks to buy toys are also a good way to help, just make your check out to Blue Santa and hand that to a Blue Santa representative working at the drive-through area. No donations of clothing, please, as clothing gifts are being handled by another local agency. 
Another feature of the Blue Santa Drive is the BBQ Sandwich Sack Lunch at $5 each, prepared and provided by CJ Duffey. During noontime on both Monday and Tuesday, you can purchase one or more BBQ sack lunches at the drive-through area or at the sack lunch table on the Lowe's parking lot. All donations received go directly to the local Blue Santa Toy Campaign. Or lunches can be delivered.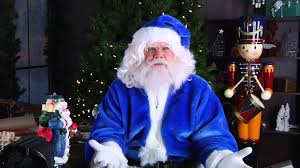 If your group or company  would like to donate money to purchase a bicycle or bicycles, just give your check made out to Blue Santa at the Lowe's drive-through area and it will be used for that purpose. Or contact CANHelp at 903-885-9797, the Hopkins County Sheriff's Dept or Sulphur Springs Police Department for details. 
One more way you can assist Blue Santa is at the Lions Club Christmas Parade on Friday night December 7. Uniformed law enforcement personnel will be walking in the parade alongside  the Blue Santa float, accepting unwrapped toys from parade goers and filling the float with toys. 
It is estimated that 5,000 to 6,000 toys will be needed for the number of children in this year's program, according to Amy Griggs and Shawna Martin of the Blue Santa campaign. Distribution Day is December 15. Your donation is greatly appreciated!