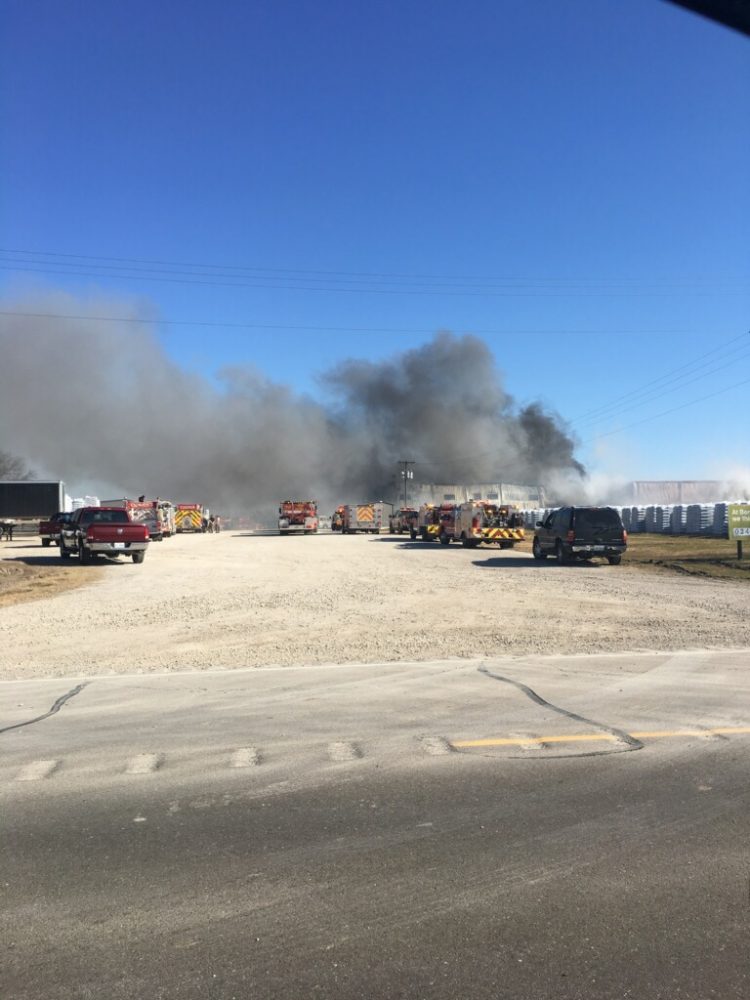 The first call came in Monday at 11:28 a.m. of a possible structure fire at Berger Horticulture located near Birthright on State Highway 19N. The fire was officially under control at 3:20 p.m. Monday, December 24, 2018. Hopkins County Engine 20, Sulphur Springs Fire Department Engine, and North Hopkins Volunteer Fire Department arrived at the scene at the same time. Noting the fire was consuming the front side of the building, an all call was given to all county volunteer departments. County Tankers from surrounding counties–Lamar, Franklin, and Delta–and the City of Commerce responded.
Traffic was routed around the location between Mahoney and Birthright. County Sheriff's Department detoured traffic around the scene. With county, city, and multiple county departments responding, County Fire Chief Andy Endsley said the progression of the fire was stopped. He said it could have gone on all night had it not been for the sacrifices of the crews involved. He noted that even though it was Christmas Eve Day when many would be finalizing shopping and family activities, their dedication to the task keep the fire from escalating to a greater level.
Endsley said the entire building was consumed. Emergency Haz-Mat for the county found there was limited inhalation hazard for the fire fighters. Only those fire fighters who had breathing equipment went into the areas of hazard. There was no hazard for the community according to the professional Haz-Mat personnel called to the scene.
Due to the monetary loss, both the Sulphur Springs Fire Marshall and the ATF have been called to determine the cause of the fire. Personnel will remain at the scene until Wednesday when the investigators are expected to arrive.