by Butch Burney
FRISCO — The Frisco Raccoons had to win their final two regular season games just to make the playoffs. Thursday night, they kept on winning.
Frisco used a ground-based offense and a bend-but-don't-break defense to take a 41-14 victory over the Sulphur Springs Wildcats at the new, domed Ford Center in Frisco in the Class 5A, Division II bi-district game.
Frisco improved to 7-4 and will face the Everman-South Oak Cliff winner in the area round, while Sulphur Springs' season ended at 6-4.
The Wildcats actually outgained Frisco in total yards, but the Raccoons took a 7-0 lead on their second possession of the game and never trailed.
Down 13-0 at halftime, Sulphur Springs scored on the second play of the second half to cut the deficit to 13-7 — and the Wildcats scored again on their final play of the game. But, in between, Frisco scored 28 straight points to put the game out of reach.
They did it by utilizing a single-wing offense in which fullback Nick Stanton gained 109 yards rushing and wingback Blake May added 108 yards on the ground. Stanton scored three touchdowns and May scored another to pace the Raccoons' attack.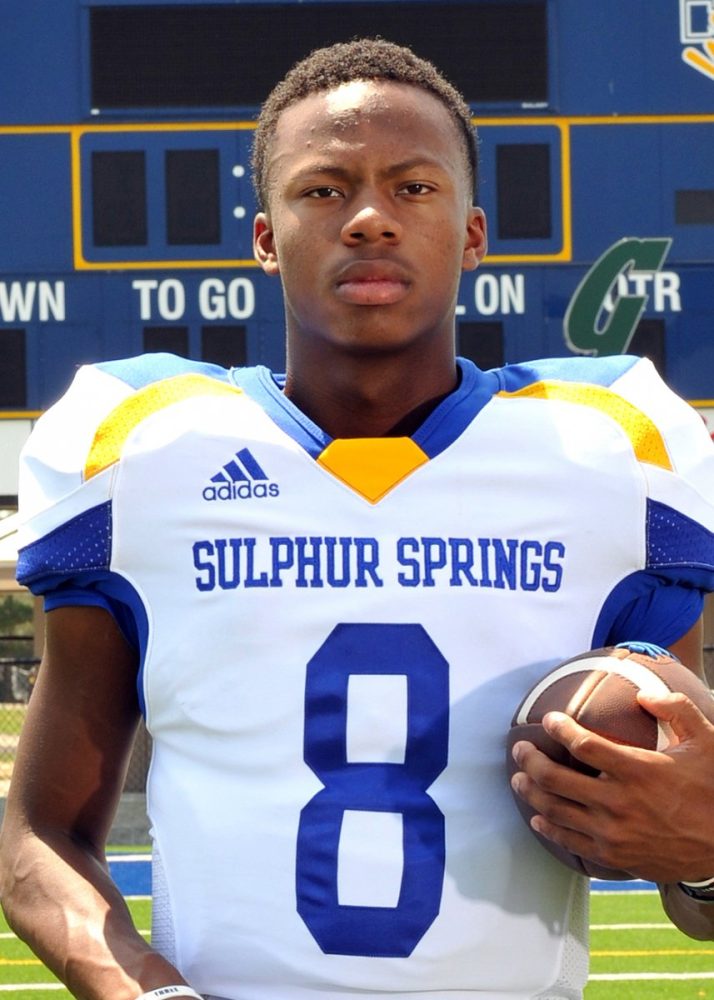 All told, Frisco had 292 yards rushing and 28 passing for a total of 320 yards. Conversely, the Wildcats got 281 yards passing from quarterback D'Corian Young (154 yards of it going to wide receiver Austin Dodd) and another 61 yards rushing for 342 total yards. But, the Wildcats turned the ball over twice while not forcing a turnover, and they were hit with 60 yards in penalties, some of which were at the most inopportune times.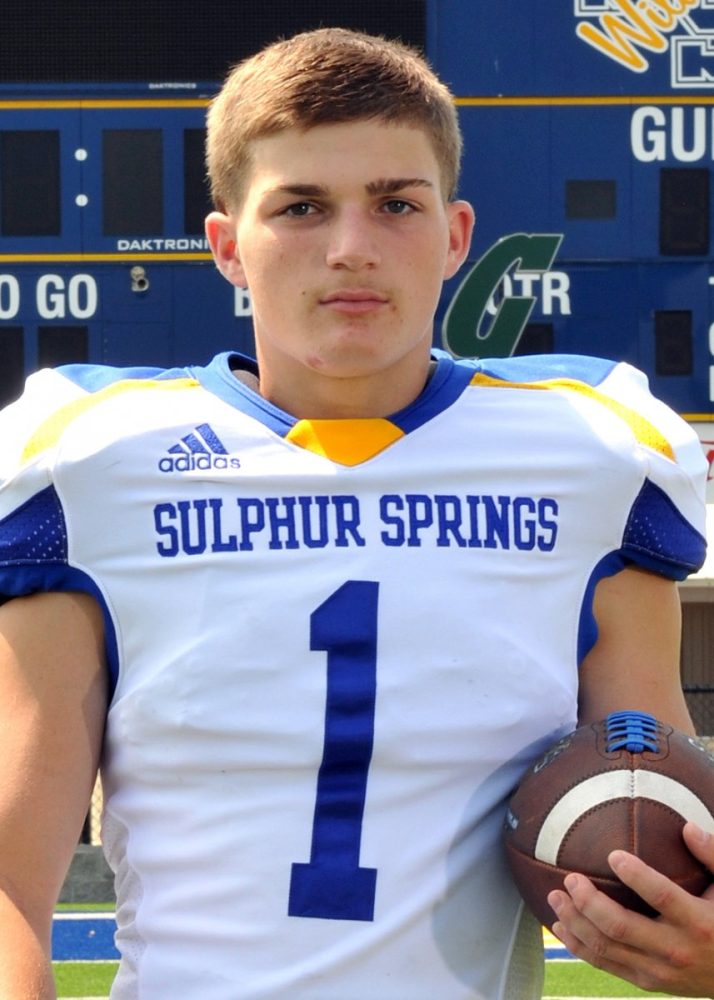 Sulphur Springs had a tough time on fourth downs, converting just 1-of-6 opportunities, and they had just two "explosive" plays (of more than 20 yards) and those were the two touchdown passes Young threw to Dodd for 74 yards and to Landry Tyson for 47 yards.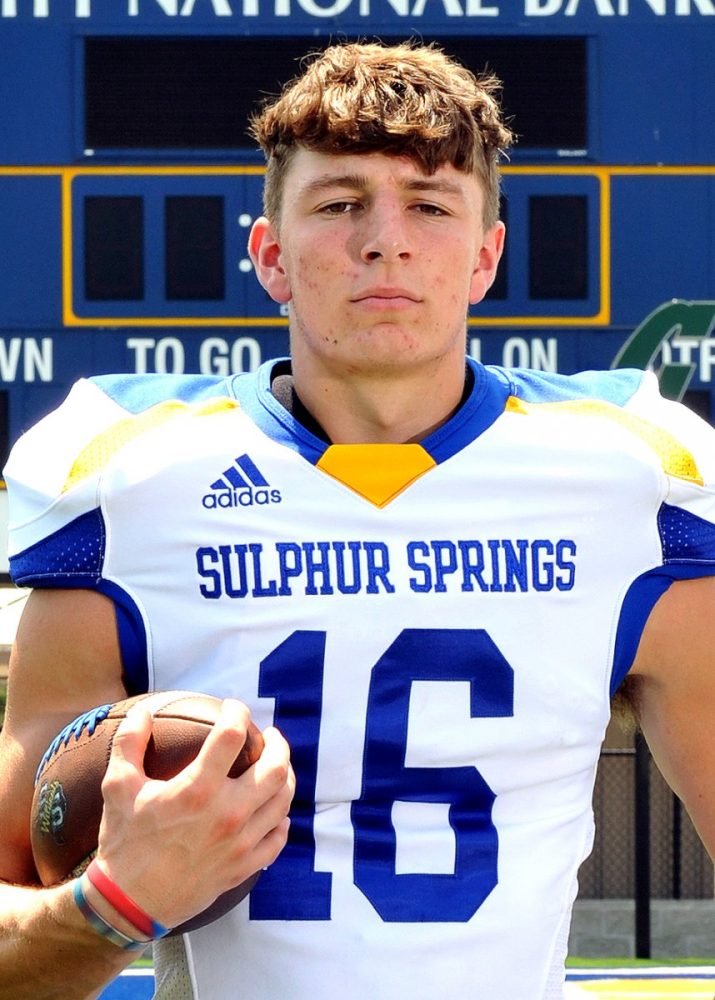 The third quarter was especially painful for the Wildcats as they mustered just two first downs and failed to convert on a 4th-and-1 from their own 32 yard line while trailing 20-7. That led to a Stanton 4-yard TD run and a 27-7 Frisco lead with less than 10 minutes left in the contest. Then, Frisco was able to use its pounding ground game to wear down the Wildcat defense.
The Sulphur Springs offense was able to move the ball, especially in the first half when they had drives of 12, 15 and 7 plays, but were not able to score points on them. In the second half, the Wildcat offense was limited to just 7 yards rushing and both turnovers occured in the fourth quarter, including a SSHS fumble that was returned 44 yards for a touchdown by Frisco's Nick Holland.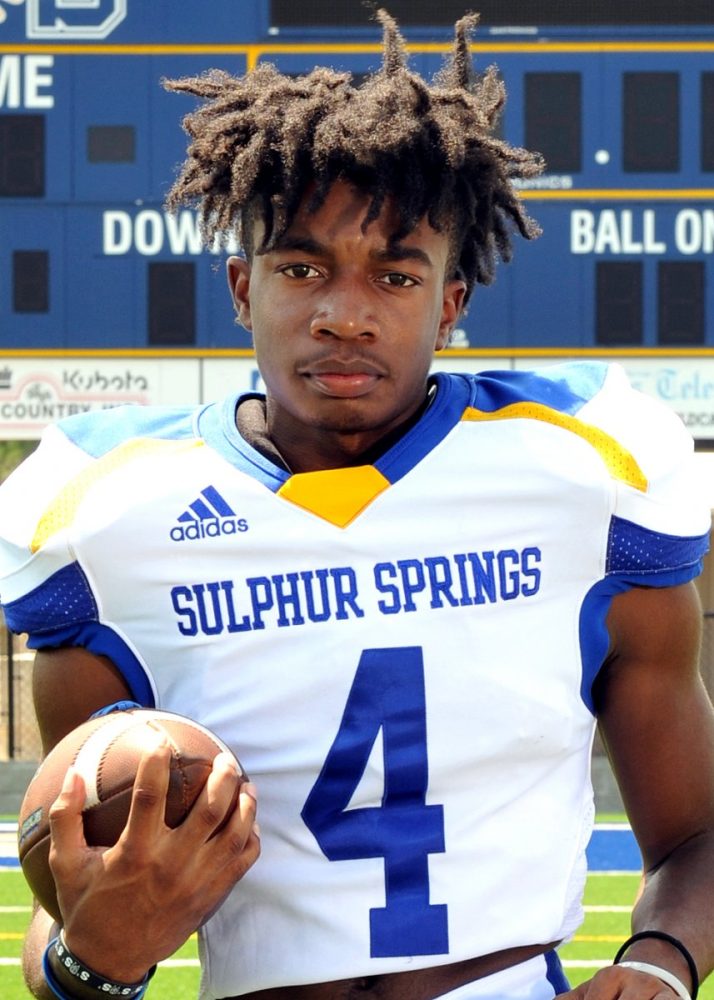 NOTES: The Wildcats, who most prognosticators had predicted before the season would not make the playoffs, finished in third place in District 8-5A, Division II. Frisco was the second place team in District 7-5A. … The Raccoons had 22 first downs to 16 for Sulphur Springs. … Wildcat special teams had a couple of shining moments as Damiyon Dugan had a 51-yard kickoff return in the second half and Austin Dodd had a 23-yard punt return. In additino, Jermond Bryant-Amos got off a 53-yard punt.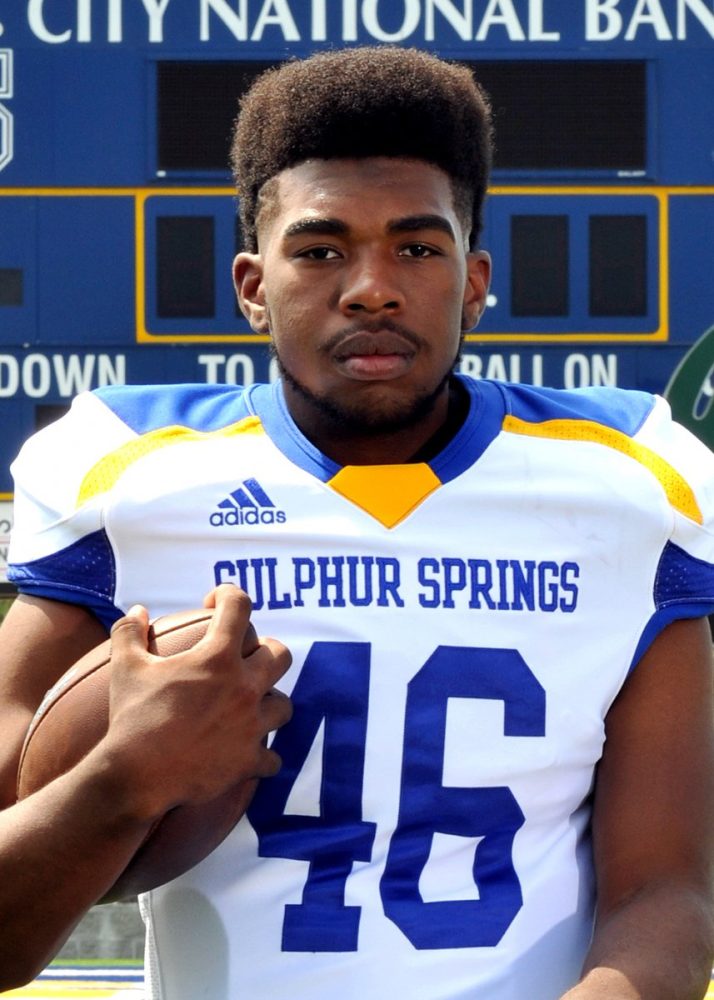 AROUND THE DISTRICT: The SS-Frisco game was the only one played on Thursday night. Friday night games include Ennis (5-4) at No. 9 Frisco Reedy (10-0), Lake Dallas (7-3) at Corsciana (8-2), and Lucas Lovejoy (7-2) at Kaufman (7-2).
Sulphur Springs 0 0 7 7 –14
Frisco 0 13 7 21 –41
Second Quarter
Frisco — Nick Stanton 8 run (Peter Arena kick), 11:53.
Frisco — Stanton 4 run (kick failed), 4:45.
Third Quarter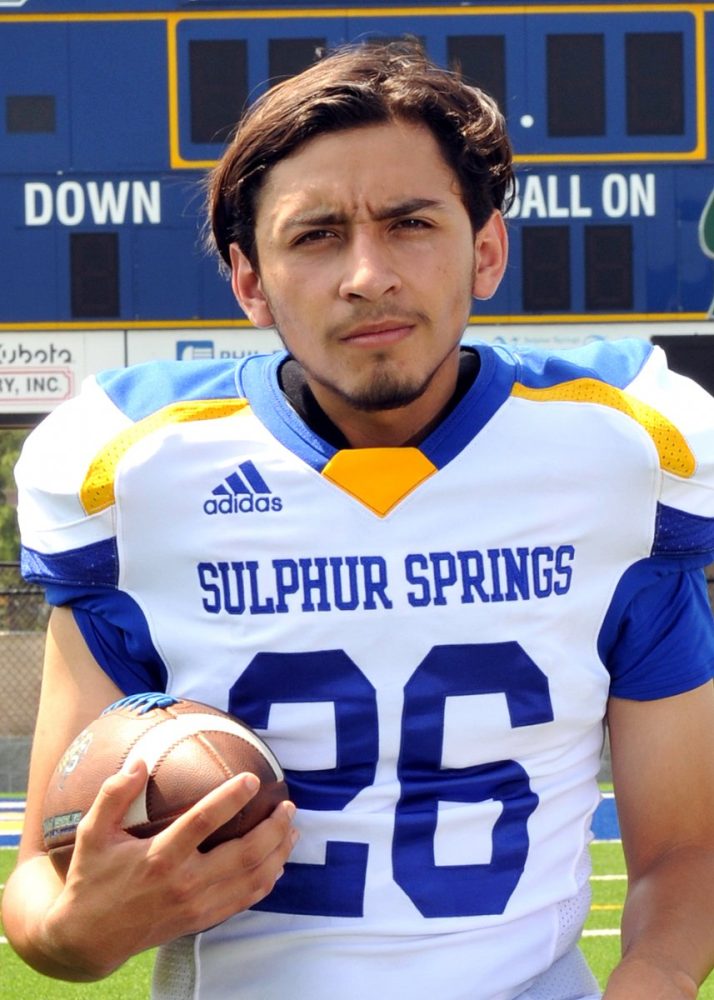 Sulphur Springs — Austin Dodd 74 pass from D'Corian Young (Brandon Zavala kick), 11:27.
Frisco — Blake May 33 run (Arena kick), 3:44.
Fourth Quarter
Frisco — Stanton 4 run (Arena kick), 9:51.
Frisco — Bryson Clemons 15 run (Jake Gaster kick), 4:42.
Frisco — Nick Holland 44 fumble return (Gaster kick), 1:29.
Sulphur Springs — Landry Tyson 47 pass from Young (Zavala kick), 0:14.
STATISTICS
RUSHING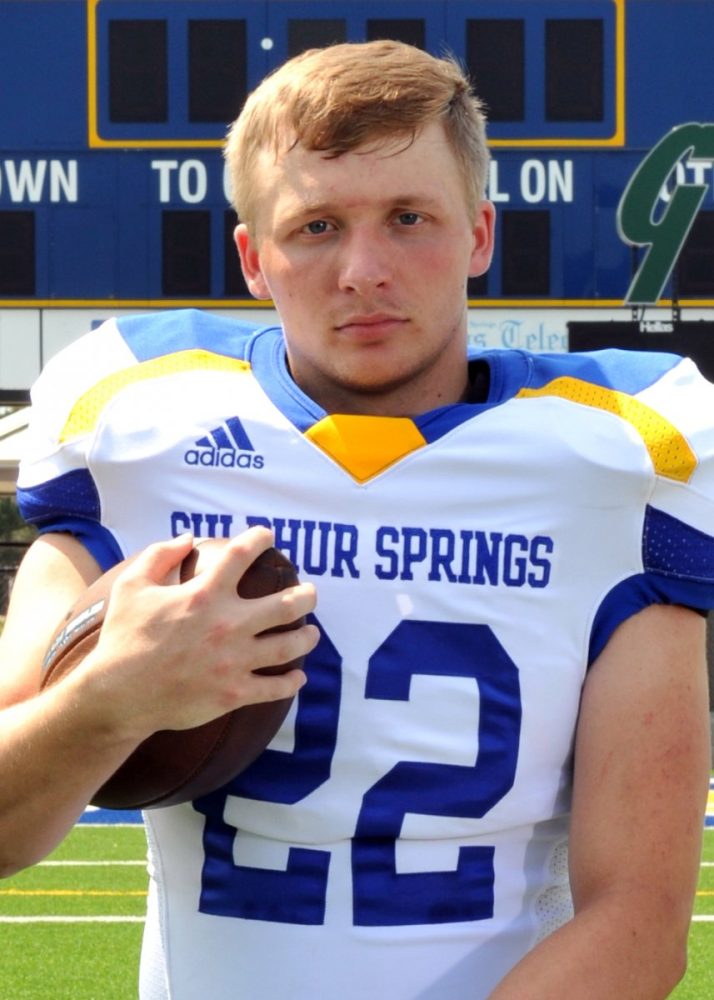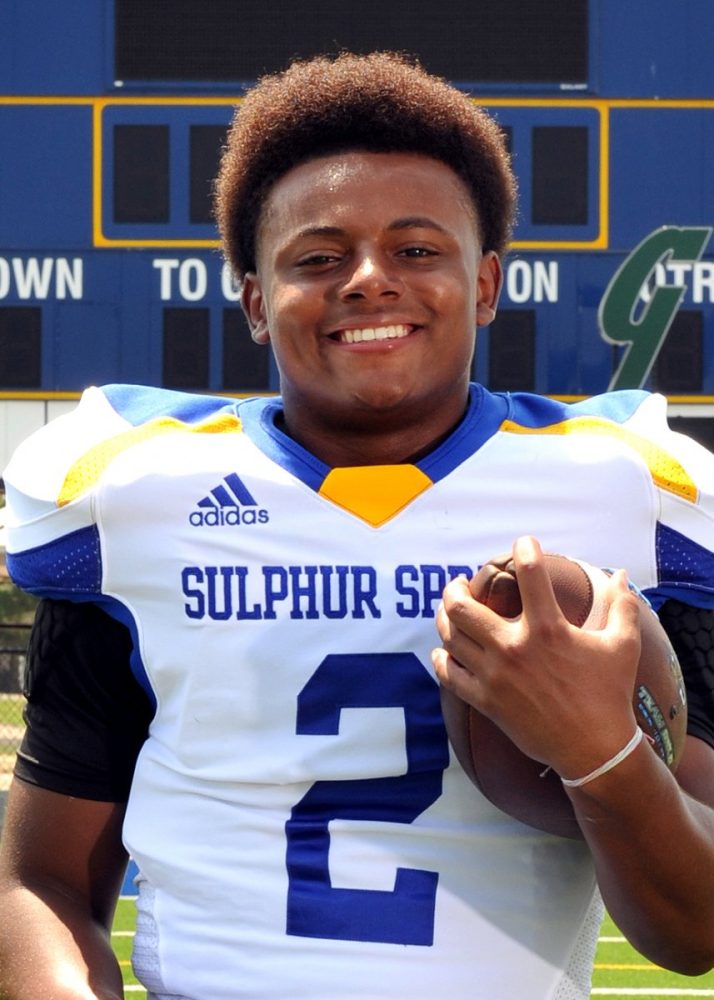 Sulphur Springs, 26-61 — Colton Allen 6-17, Da'Korian Sims 7-23, Caden Davis 5-28, Kaleb Myles 2-11, D'Corian Young 6-(-18).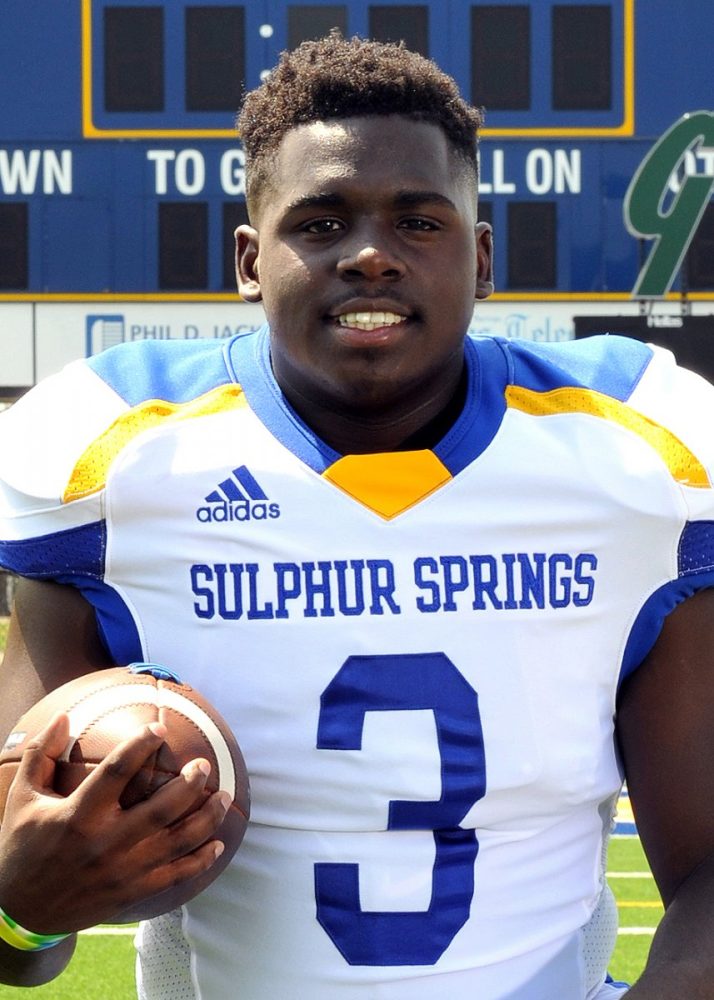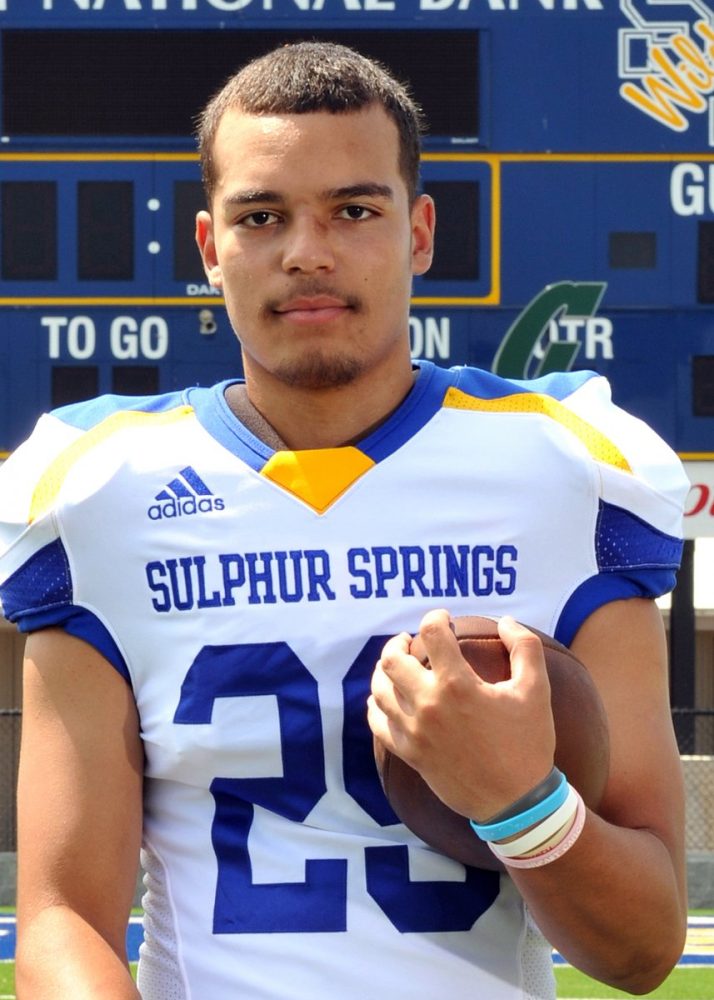 Frisco, 47-292 — Nick Stanton 24-109, Blake May 9-108, Bryson Clemons 8-29, Aaron Taylor 3-44, Carter Yates 3-2.
PASSING
Sulphur Springs, 19-36-1-281 — D'Corian Young 19-36-1-281.
Frisco, 2-4-0-28 — Carter Yates 2-4-0-28.
RECEIVING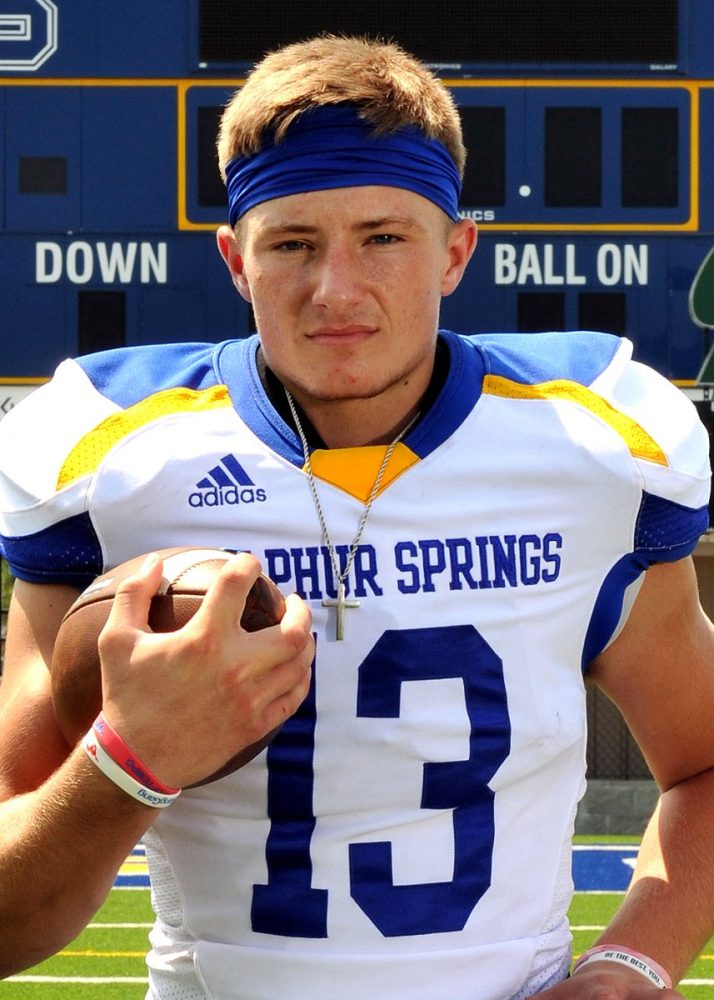 Sulphur Springs, 19-281 — Austin Dodd 9-154, Landry Tyson 5-75, Bryce McQueen 2-17, Jermond Bryant-Amos 1-7, Da'Korian Sims 1-15, Jace Thompson 1-13.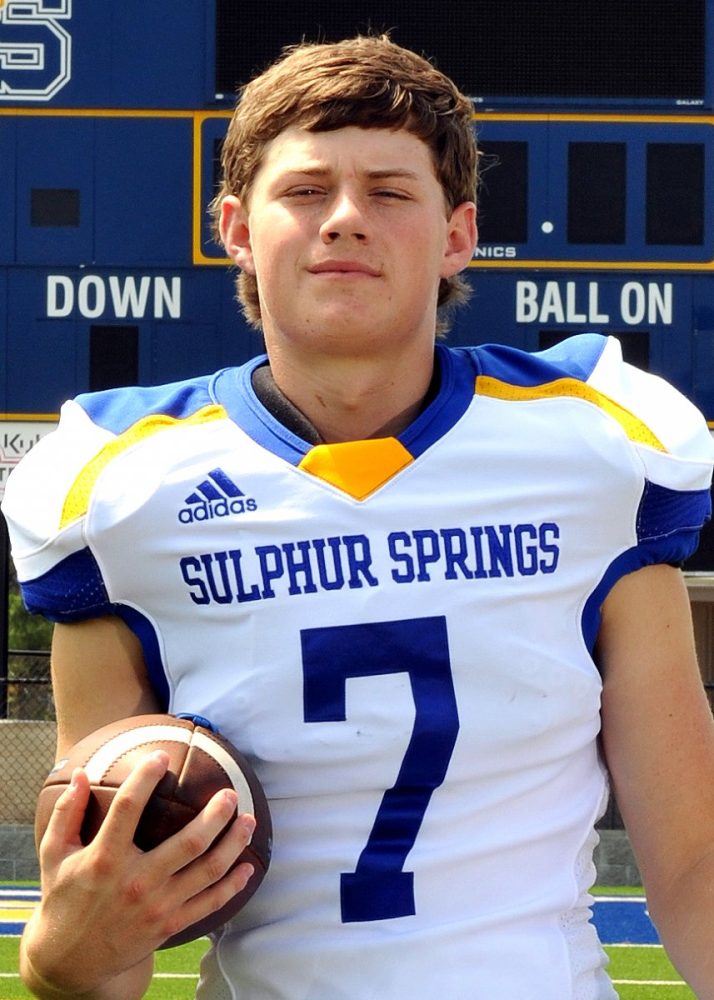 Frisco, 2-28 — Donta Reece 1-23, Nick Stanton 1-5.
FUMBLE RECOVERIES
Sulphur Springs, 0.
Frisco, 1 — Nick Holland 1.
INTERCEPTIONS
Sulphur Springs, 0.
Frisco, 1 — Donta Reece 1.
PUNTING
Sulphur Springs, 2-83 — Jermond Bryant-Amos 2-83 (41.5 average).
Frisco, 3-125 — Maximo Mengelle 3-125 (41.7 average).
KICK RETURNS
Sulphur Springs, 4-91 — Damiyon Dugan 4-91.
Frisco, 2-19 — Jacob Stayman 1-23, Brandon Torres 1-(-4).
PUNT RETURNS
Sulphur Springs, 2-23 — Austin Dodd 2-23.
Frisco, none.
FUMBLES-LOST: Sulphur Springs 2-1. Frisco 0-0.
PENALTIES: Sulphur Springs 6-60. Frisco 2-10.
FIRST DOWNS: Sulphur Springs 16. Frisco 22.