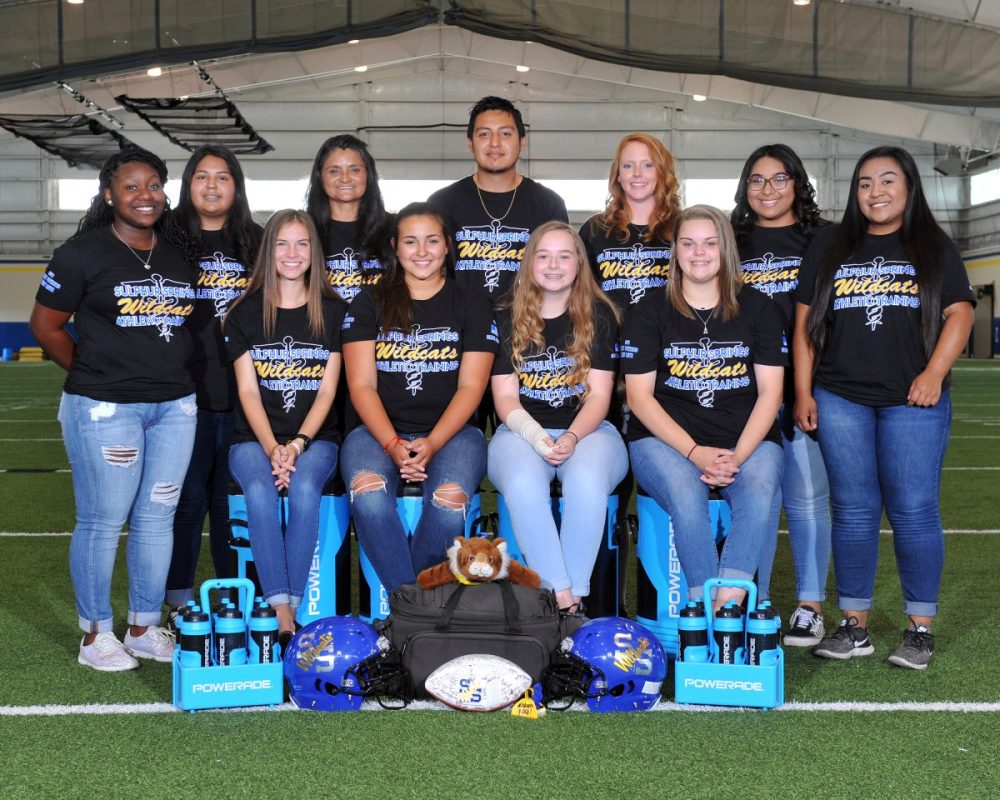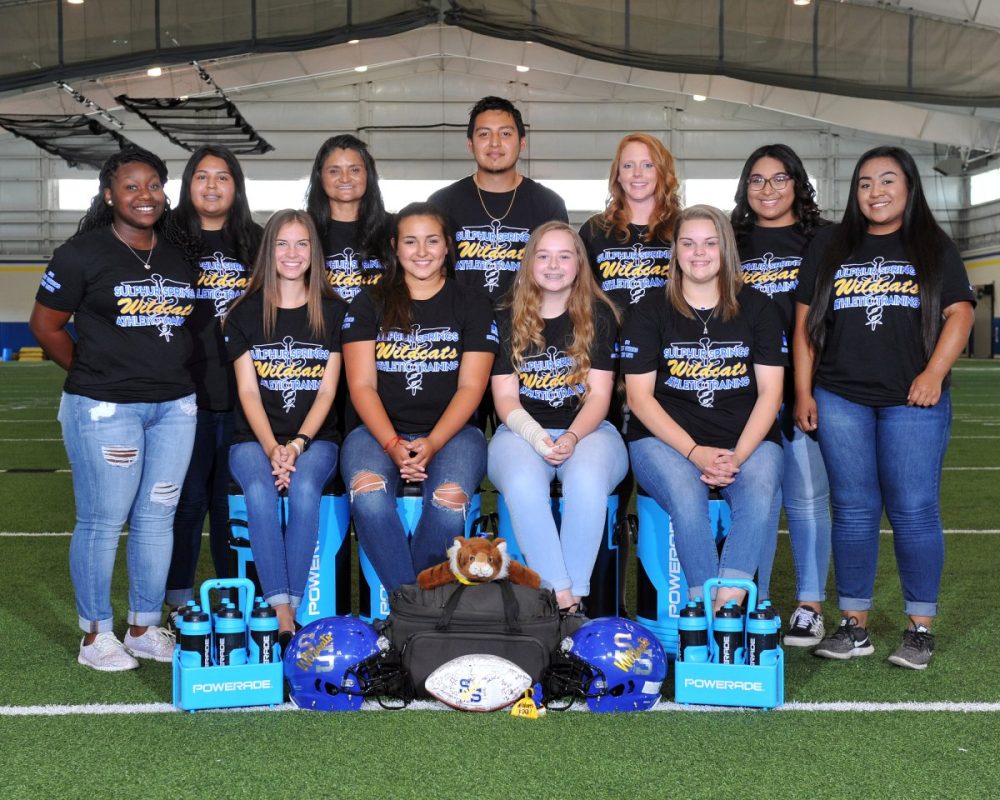 November 13, 2018 – Tickets for the Thursday night bi-district playoff game between the Sulphur Springs Wildcats and the Frisco High Raccoons go on sale today through Thursday noon at Sulphur Springs High School. Pre-sale price is $7 for Adults and $4 for students. Tickets on game day are $10 online and at the gate Thursday. All General Admission Tickets can be found at tickets.friscoisd.org On the website, presale pricing will conclude at 11:59 on Wednesday Night (11/14).
Wildcats Offensive Coordinator Discusses North Forney Loss and Bi-District Opponent
Wildcats Offensive Coordinator Matt Young said the bottom line for the Wildcats' offense in last Friday night's loss was that they did not take care of the ball. He said if they had they would have probably won the game. The Wildcats had four turnovers against North Forney in the 39-24 loss. Coach Young also lamented a wasted opportunity. With the Wildcats leading 17-7, they had the ball inside the Falcons' five yard line. Then came a false start, a fumble, a false start and a missed field goal. The Wildcats could have gone ahead, 24-7. Still he said the Wildcats showed signs of getting back into a good rhythm on offense. Coach Young said junior running back Choc Sims did a good job gaining over 100 yards on 13 carries. He said back Colton Allen also had some nice runs. Coach Young noted the offensive line play of Hayden Daniel at left guard and of offensive tackles Phillip Rater and Charley Maddux. He said Rater and Maddux are the epitome of Sulphur Springs' players. Guys who have made themselves into players that can be depended upon by hard work. Coach Young also said receivers Landry Tyson and Damiyon Day Day Dugan had good nights catching the ball. Concerning this week's bi-district opponent, the Frisco Raccoons, Coach Young said their defense was well coached. He said they were strong in the defensive line especially, defensive tackle Dreylan Washington. Coach Young said the Raccoons' middle linebacker, Aaron Taylor, is real good at making tackles from sideline to sideline. He said their secondary does a good job of breaking on the ball. Coach Young said Frisco does not want to let you get any easy points. He said they are good at forcing turnovers.
Wildcats Defensive Coordinator on North Forney Loss and Frisco Wing T Offense
Wildcats Defensive Coordinator Alex Guerra said there was a sameness about the Wildcats' defensive play in last Friday's 39-24 loss to North Forney. He said each game this season has featured some high points, such as turnovers. However at some point, usually late in the game, the Wildcats defense has trouble getting the big stop when they need it. They falter and let down. Coach Guerra said they are having a hard time getting over the hump. He said a rash of off sides calls on the Wildcats' defense on North Forney's first drive were caused by the Falcons' center barking out commands just before snaps. Coach Guerra said the Wildcats were amped up on that first drive. Coach Guerra said inside linebacker Daniel Moreno had another strong game. He said Moreno is having a good year as a leader of the defense and he added Moreno is seldom wrong in his reads of plays. Coach Guerra said the defensive line played well at times Friday. He said the secondary also stepped up. Coach Guerra called an interference call on cornerback Andy Eddins negating an interception kinda iffy. He said he got an explanation from an official he had never heard before. Coach Guerra said the official said Eddins cut the receiver off to make the catch. Thursday night in the bi-district game with Frisco, the Wildcats will face the wing T offense of Frisco. Coach Guerra said it isn't a true wing T but is a branch of the offense. He said the Raccoons do a good job running it. Coach Guerra said the Frisco offense is disciplined. He said the Raccoons offensive line really gets after it. Coach Guerra said it is impressive to watch Frisco run the offense. He said the Wildcats defense must tackle well Thursday night. Coach Guerra said the Wildcats will need to create chaos up front.