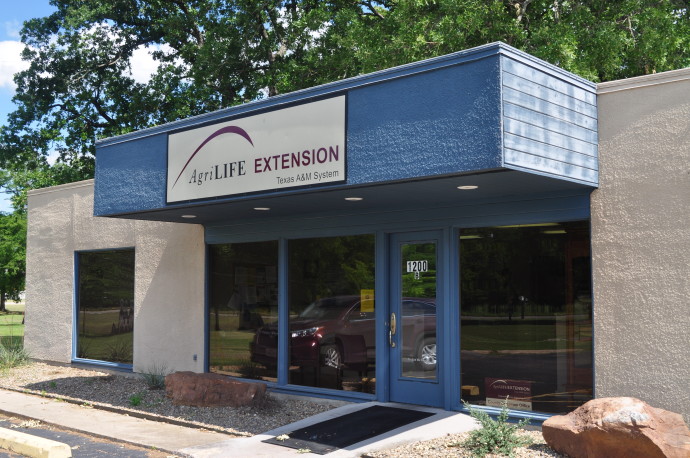 The Texas Cottage Food Law allows the sale of foods that are prepared in residential homes as long as gross sales do not exceed $50,000 annually. This type of business is not regulated by a local or state health department, which means that your kitchen will not be inspected by a health inspector unless there is concern about the public's health.
Certain foods are considered safe (not "potentially hazardous"), and are allowed to be sold. These include:
· Baked goods that don't require refrigeration (cookies, breads, biscuits, pies, muffins, pastries, rolls)
· Candy
· Unroasted nut butters
· Canned jams & jellies
· Roasted coffee or dry tea
· Coated & uncoated nuts
· Popcorn snacks
· Dried herbs & herb mixes
· Dehydrated fruits & vegetables
· Cereal (including granola)
· Fruit butters
· Pickles (cucumber only)
· Fruit pies
These foods are not potentially hazardous because they do not have to be held at specific temperatures to prevent foodborne illness. Potentially hazardous foods can be used to prepare a food, but if the final product requires time or temperature control to prevent growth of bacteria, it cannot be sold under the Cottage Food Law.
The following foods are considered "Potentially hazardous" and are not allowed under the Texas Cottage Food Law:
· Fresh or dried meat or meat products, including jerky
· Canned fruits, vegetables, salsas
· Kolache with meat
· Fish products
· Canned pickled products such as corn relish or sauerkraut
· Raw seed sprouts
· Bakery goods which require refrigeration (such as cream, custard or meringue pies and cakes or pastries with cream cheese icings or fillings)
· Milk and dairy products
· Cut fresh fruits/vegetables (including fresh fruits dipped or coated in chocolate or similar confections; fresh vegetables and juices made from fresh fruits and vegetables)
· Barbeque sauces and ketchups
· Chocolate covered graham crackers
· Dried pasta
· Lemonade and juices (from fresh fruits), or similar beverages
Foods can be sold at the individual's home, a farmer's market, a farm stand, or at municipal, county, and non-profit events. Foods can also be delivered to the customer, where the sale can then take place. Foods cannot be sold over the internet, by mail order, or at wholesale. Foods must also be packaged to prevent contamination, and must have proper labeling, including name and physical address of the operation, common or usual name of the product, any major food allergens that are present in the food (example: eggs, nuts, soy, peanuts, milk, or wheat), and the following statement: "This food is made in a home kitchen and is not inspected by the Department of State Health Services or a local health department."
Of course, practicing good personal hygiene is a must, along with clean surfaces, cooking food to a proper temperature, and storing food properly. The Texas Food Handlers' card is required from a state accredited program. Texas A&M AgriLife Extension provides an on-line training, but I also wanted to share the following information if you want more detailed information:
· What: One-day Texas Cottage Law workshop
· When: Friday, November 9
· Time: 8:30 a.m. registration and program at 9:00 a.m.
· Where: Fletcher Warren Civic Center, 5501 Business Highway 69S, Greenville
· Cost: $25, includes lunch
Speakers include Julie Prouse, Texas A&M AgriLife Extension Associate – Food Protection; Blake Bennet, Texas A&M AgriLife Extension Economist; and Debra Wamke, Hunt County Health Department Food Inspector. This will be a great workshop! Call the Hunt County Extension Office at 903-455-9885.
Closing Thought
The key that unlocks energy is desire. It's also the key to a long and interesting life. If we expect to create any drive, any real force within ourselves, we have to get excited – Earl Nightingale
Recipe of the Week:
Pumpkin Cupcakes with Greek Yogurt Frosting
· 15-ounce box spice cake mix
· 15 ounce an pumpkin
· 1 cup water
· 2 cups plain Greek yogurt
· 2 teaspoons vanilla extract
· 1 cup powdered sugar
Directions:
1) Preheat oven to 350°F. Line 24 cupcake tins with paper liners
2) In a large bowl, combine first 3 ingredients. Mix well. Evenly distribute batter into cupcake liners.
3) Bake for 20-25 minutes or until toothpick inserted in center comes out clean. Remove from oven and cool completely.
4) In a medium bowl, combine remaining ingredients. Refrigerate for 30 minutes. Spread frosting on cupcakes and garnish with ground cinnamon, if desired.
Nutrition content (per muffin):
Calories – 210; total fat – 8 g; sodium – 210 mg; carbohydrate – 28 g; protein – 4 g; fiber – 1 g