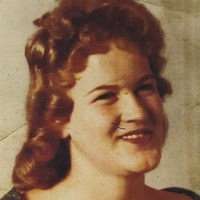 Leatrice Dotson of Cooper passed away Monday evening, November 5, 2018 in Cooper.
Leatrice was born in Ralls, Texas, on June 7, 1944, to Cleo Underwood and James Earnest Dotson. She was a High School graduate, continuing on to Abilene Christian College.
Survivors include her sons: Peter Gregory Dotson of West Hills, California and Earnest Dwain Morales of Ben Franklin, Texas, her daughters: Sabrina Leatrice Morales of Sulphur Springs and Lisa Irene Elizabeth Morales of Cooper, her grand sons: DJay Macy, James Smith, Robert Breeden, Chase Morales and Michael Huddleston, her grand daughters: Reiny Morales, Wynter Smith, Destinee Morales, Jazmyn Faughtenberry, Kyleigh Childers and Brianna Patrick, she is also survived by her three brothers: Herbert Brookshire, Marshall Dotson and Dudley Brookshire and her two sisters: Earnestine Howell and Triena Coufal.
She was preceded in death by her parents, Cleo and James Dotson, her grandson Derek Morales, her granddaughter Kadyn Faughtenberry, and her four brothers: James Dotson, Thomas Dotson, Mike Grimes and Danny Clayton.
Pallbearers will be James Smith, Wynter Smith, Reiny Morales, Chase Morales, Brittan Morales and Robert Breeden.
Graveside service will be held on Tuesday, November 13, 2018, at 1:30 P.M. at Idalou Cemetery, Lubbock County.