Lady Cats Scrimmage Saturday
After a planned Saturday morning (November 10) game with Emory Rains was canceled, Lady Cats Basketball Coach Brittney Tisdell booked Mount Vernon for an early morning Saturday scrimmage. Coach Tisdell explained that Rains coach canceled the game Friday due to a rash of players injuries and illnesses.
After the scrimmage, Coach Tisdell said the Lady Cats came out ahead of Mount Vernon. There was no attempt to embarrass the game Lady Tigers as the Wildcat Gym scoreboard showed the time but no score. Coach Tisdell said Mount Vernon just finished up their volleyball season in a regional tournament Friday so those volleyball players who also play basketball have had no practice time.
Coach Tisdell said she saw good and bad things during the scrimmage. She said she saw several things the Lady Cats need to work on. Coach Tisdell said the Lady Cats made too many fouls and she said they need improvement guarding off the ball and guarding screens. Despite some defensive shortcomings, Coach Tisdell said the Lady Cats did a great job moving the ball around, being active and feeding the ball into the post. She said the guards took smart shots. Coach Tisdell included several JV players with her varsity for the scrimmage.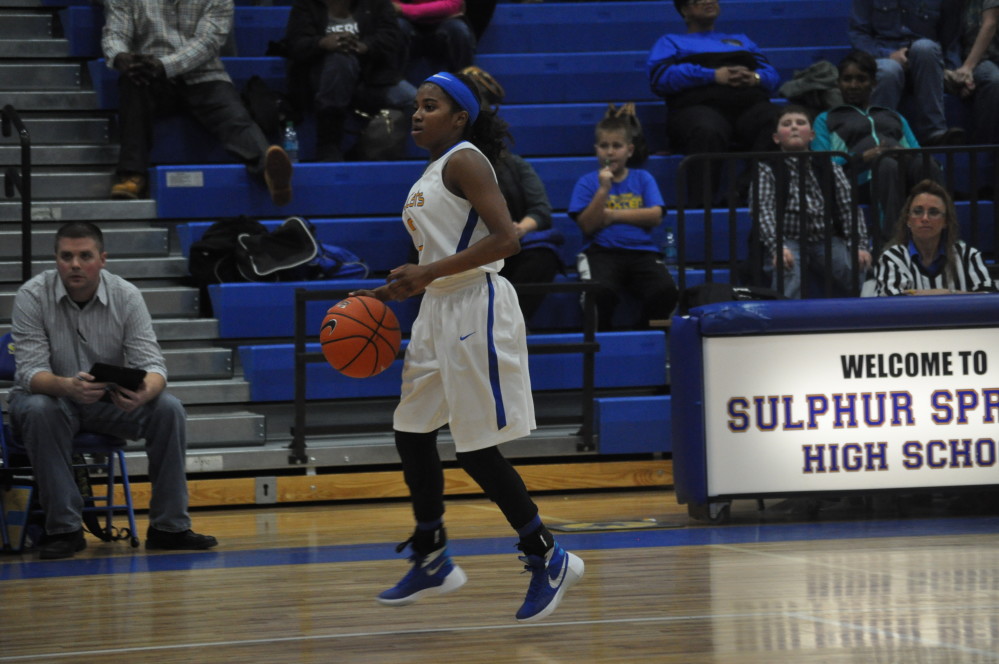 The Lady Cats feature four players who were frequent starters last year: Sadavia Porter, Autumn Tanton, Danielle Godbolt and Te'Arria Rose. Coach Tisdell calls them her four seniors. Senior Tarayla Kelly is currently out with a knee injury.
The Lady Cats open the regular season next Saturday morning against Paris. A JV game is planned for 10 a.m. in Wildcat Gym with a varsity contest to follow. Paris is coached by last year's Lady Cats coach Jeff Chapman. Coach Chapman and his wife attended the scrimmage.