Rodeo Queen Bobbi Loran from Archer County, Texas has traveled to dozens of counties in seven states, making 121 rodeo appearances during her tenure as Miss UPRA 2018. That doesn't count ribbon cuttings and parades she has been asked to attend! This redhead is now attending Mid Western State University majoring in Business Marketing, but does not plan to give up her horses anytime soon. She will crown the 2019 Miss UPRA during an association luncheon on Saturday and then will say goodbye to Finals audiences during her Queen's run in the arena on Saturday night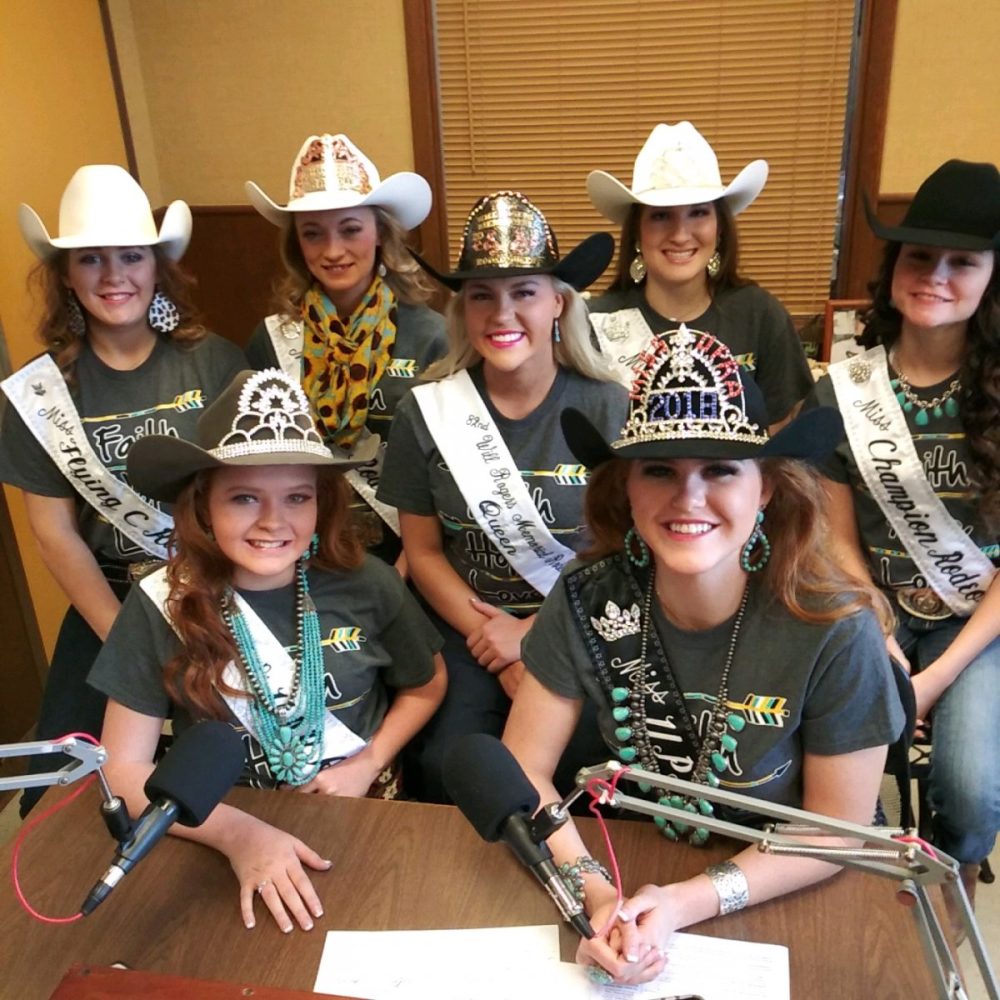 Miss Teen UPRA Dixie Tabb was formerly Miss Teen Rodeo in her home town of  Bagota, Texas. As soon as she is age-eligible, Dixie plans to compete for the Miss UPRA title and crown. She says she has been helped along the way by her older sister Maggie, also a Miss Teen Rodeo titleholder, and Dixie plans to repeat the process for her younger sister Ronnie who is already a rodeo queen-hopeful! Dixie will crown her successor this weekend with the 2019 Miss Teen UPRA title.
There are three girls running for the Miss UPRA title: Lesley Henderson of Vinita, Oklahoma, who is Will Rogers Memorial Rodeo Queen and is enrolled at Southeastern College in Durant, Oklahoma….McKenna Wiler age 17 of Mt. Vernon who represents Wing Rodeo Company and plans to study at Tarleton State University…and 20-year-old Colleen Crumpton of DeKalb who wears the sash of Miss Naples Rodeo.
In the running for Miss Teen UPRA 2019 is Cheyan Bland, a 14-year-old from Krum, Texas who represents Flying C Rodeo Company, and sixteen-year-old Rhiannon Klidowski of Pilot Point, Texas who represents Champion Rodeo Association.
All of the contestants sing the praises of Ms. Linda Chase, long-time Queen's Coordinator for the United Professional Rodeo Association which holds rodeos across the Southwest, and bring their Finals Rodeo to Hopkins County every November.