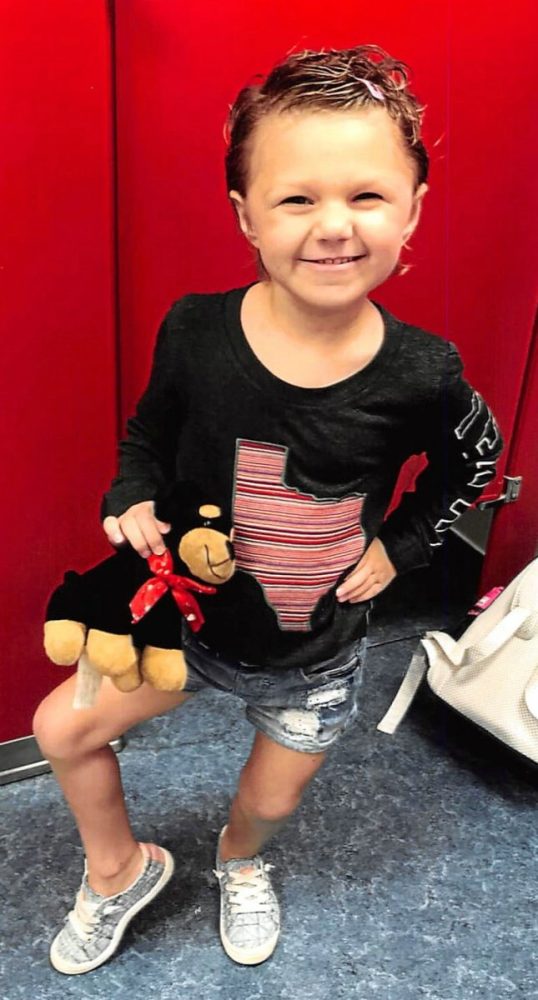 Funeral services for Ceely Blair Stout, 4-year-old daughter of Gabe and Lacy Pogue Stout, will be held at 2:00 p.m.,Sunday, November 25, 2018 at First Baptist Church with Bro. Joel Tiemeyer officiating. Interment will follow at Pleasant Grove North Cemetery with Seth Stout, Randy Stout, Ryan Martin, Bryan White, Gene Marts, and Jarred Pickett serving as pallbearers. Honorary pallbearers will be Cole Newsom, Justin Munden, Zach Baldwin, Dustin Ferguson, Jason Boykin, and Tanner Ragan. There will be no formal visitation. Ceely passed away on Thursday, November 22, 2018 at Cook Children's Hospital in Fort Worth.
She was born on June 30, 2014 inDallas, TX. In addition to her parents, she is survived by grandparents, JoeDon and Brynette Bull Pogue of Sulphur Springs, Larry and Linda Sutton Stout of Winnsboro, great-grandparents, Francis and Rose Pogue of Sulphur Springs, LoisBull of Greenville, and Mae Stout of Winnsboro.
Memorials may be made to Hematology/Oncology Emergency Assistants Fund, c/o Cook Children's Hospital, 801 Seventh Street,Fort Worth, TX 76104.
Arrangements are under the direction of West Oaks Funeral Home.