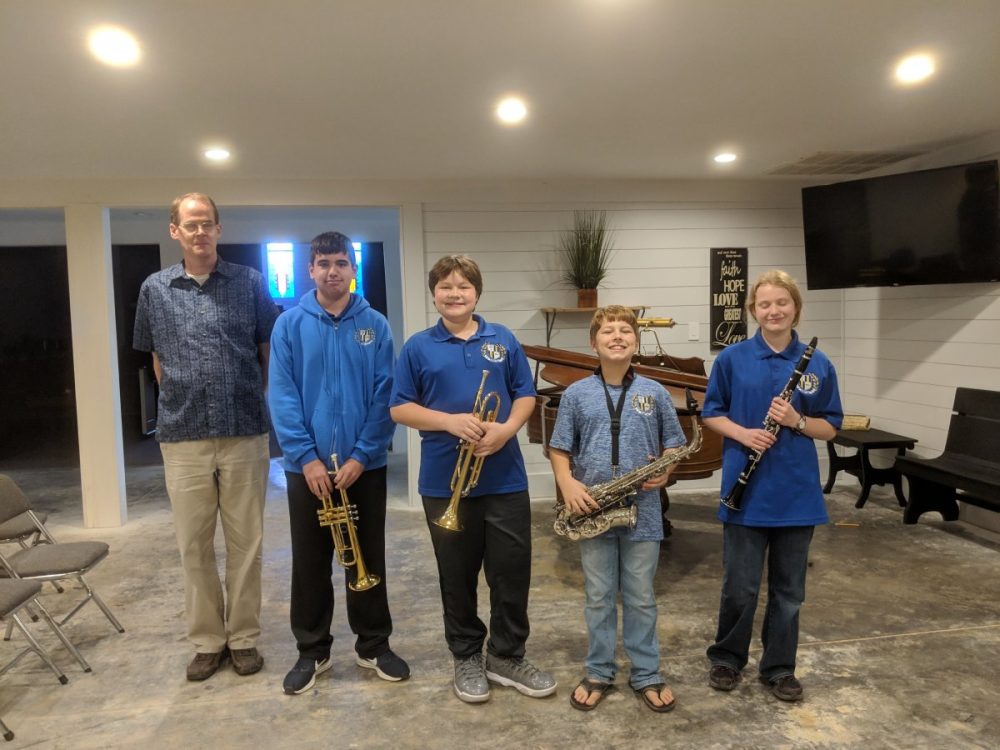 According to Bright Star Band Department's Richard Shanks and Jeff Smith, four members of the Bright Star Christian School Band earned positions in the Jr. High All-Region Honor Band by competing in try-outs at Pine Tree Junior High School on November 3, 2018.  
Adam Arnecke was awarded 5th Chair trumpet in the All-Region Concert Band. Stanford Lewis was rated 34th among 55 trumpets in the tryouts. Mika Petty was awarded 4th Chair out of 40 alto saxaphones competing. And Riley Choate won 22nd Chair in the Concert Band on the Bb clarinet.
Mika, Adam and Riley will be presented in concert on December 8, 2018 in Paris, Texas. 
All the students participating in the tryouts are to be congratulated.